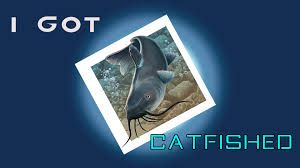 Hello Everyone!!!
As most of you are all aware of by now, TLC will be airing Seeking Sister Wife and Sister Wives the TV Show Jan 20th 2019 and this normally brings a lot of new signups on Sister Wives Dating.
If you are seeking a Sister Wife or Family, now is the time, however we would like to share some Friendly Poly Dating Advice with you all.
With all this publicity around Polygamy can also come some trouble... Cough Cough - Catfish and Time Wasters.
The Biggest issue we see this time of year are Catfish - Bored people watching TV, sitting at home in love with the idea of polygamy or poly but too chicken shit to act on it, and too narcissistic to care about hurting a real persons feelings. This Goes deep and is very hard to prevent, but we have a few Tips for you all.
Tips to Stop a catfish before you get a bo bo:
#1 Video Chat ASAP - If you cannot get the person you are pursuing to video chat with you within a day or two, NEXT...
#2 Social Media, if you cannot find the person you are pursuing on FB or other social media, He/She is probably Fake, Don't waste your Time.
#3 Weird phone habits, Example - in the middle of a conversation - Click or I'll call you right back, CLICK. Hell to the Naw Naw - NEXT. (Note: I would probably let it fly 1 time Max)
#4 Red Flags - Use common sense, red flags exist for a reason, DO Not Ignore them.
#5 Long Drawn out times to meet in person. As Match Makers we can honestly say that if a potential match is not willing to meet in person after 2 weeks to a month, you will most likely never meet in person and your entire relationship may not be real - Phone Based. If you click with a potential match on the phone, then talk for a week and try to meet face to face ASAP.
#6 never send money to anyone for anything ever. If you reimburse the potential match in person for travel expenses, that is OK.
#7 if you need any advice or research to be done on your behalf, please feel free to contact us. It's Free!
These are just a few important tips, we could not possibly put everything in one small article.
Please remember to practice common sense, always be honest and never be afraid to be yourself and ask questions.
Good Luck!!!

Published By: Christopher Alesich
Matchmakers, Inc - Sisterwives.com