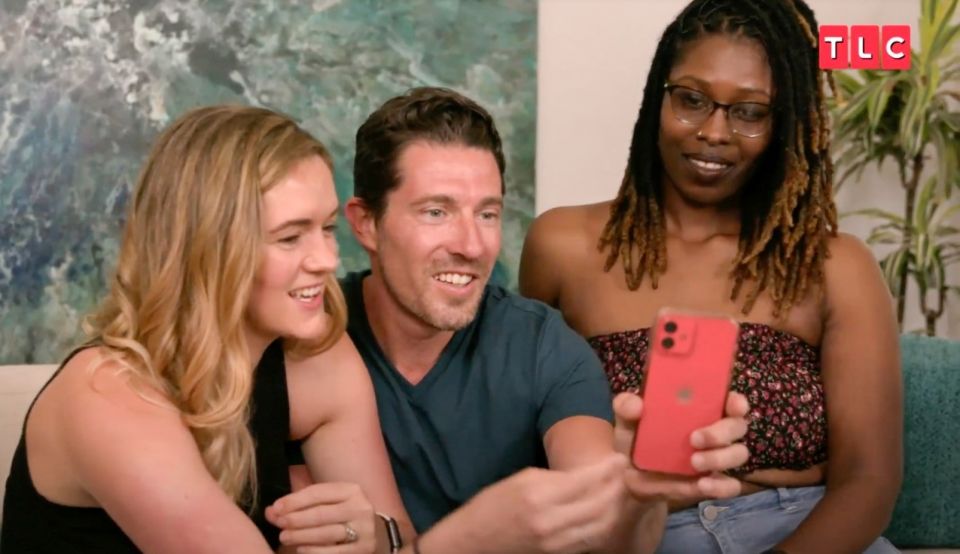 This show will air its fourth season on June 6, at 10 p.m. ET on TLC. While fans enjoyed up to 12 episodes at most in previous seasons (Season 3), we'll get a whopping 14 episodes this summer.
For the uninitiated, Seeking Sister Wife documents the journey of several families who are searching for another wife to join their unit. Unlike other shows that chronicle plural families who are already established, Seeking Sister Wife gives us an insider's view into this personal, and often emotional experience for everyone involved.
In 2021, we cheered and cried alongside five families on their dating quests and through their plural family struggles. Come June, we'll meet some new faces and welcome old ones.
Who Will Be in the New Season?
From international sister wife candidates to wives who are married to each other, Season 4 of Seeking Sister Wife is sure to have some thrilling surprises in store.
Family 1: The Foleys
No stranger to the polygamist lifestyle, Steve and Brenda are taking the plunge into dating once again. In Season 4, fans will get to see how the couple handles courting a younger sister wife.
Family 2: The Davises
Who else will we meet this coming season? Nick, April, and Jennifer Davis who have somewhat an unorthodox arrangement, at least relative to the plural lifestyle. Jennifer and April are legally married, but they are both wives to Nick, whose last name they share.
Viewers will accompany the throuple as they try to find another sister wife to join their family.
Family 3: The Eppses
The last new group we'll meet is family Marcus, Taryn, and India Epps. With two sister wives already in the household, the family decides to search for a third wife. Together, we'll bear witness to their ups and downs in wooing a potential sister wife.
Family 4: The Merrifields
Seeking Sister Wife veterans Garrick and Danielle Merrifield will be giving us updates on their love life this summer. Last we saw them in Season 3, they were ecstatic about meeting and welcoming Roberta, a woman from Brazil, into their lives.
The married couple even divorced to grant Roberta legal status to remain in the U.S. In the new season, we'll witness how the newlyweds are faring with their current arrangement.
Family 5: The Joneses
Sidian and Tosha Jones are also familiar faces we'll be glad to see on our screens again. This summer, we'll join them as they try to navigate their three-person household alongside international sister wife candidate Arielle from the Philippines.
Who Will Not Be Joining the New Season
Perhaps unsurprisingly, there are some families who won't get any screentime this upcoming season.
Family 1: The Snowdens
In season 2 and beyond the show, Dimitri and Ashley Snowden exhibited how a plural family experiences similar heartbreaks, personal issues, and even scandals, just like any other family.
Ashley and Dimitri dated and welcomed Vanessa into their family after saying goodbye to Joselyn, another potential sister wife, but it was revealed that Vanessa quickly left the household after just a few months of marriage.
Family 2: The Winders
Another family, the Winders, won't be back this upcoming season, citing that the "...show is taking a different path" as the reason why via an Instagram post. Tami, Sophie, and Colton Winder joined the show in season 2, and fans fell in love with their down-to-earth personalities and strong family dynamics.
In particular, viewers appreciated how emotionally mature and respectful everyone in the household was, especially since there are two children in the mix.
Other Polygamy Shows Like Seeking Sister Wife
Although we have a few weeks until the season premiere of Seeking Sister Wife, there may be similar polygamy shows you need to catch up on.
Sister Wives (2010-Present)
The golden child of polygamy shows, Sister Wives has 16 seasons you can binge-watch until June. It follows the lives of Kody Brown and sister wives Christine, Meri, Robyn, and Janelle—plus their 18 children.
Spoiler alert: Sister wife Christine leaves Kody in 2021, and only Season 17 can reveal whether or not the other sister wives follow suit.
My Five Wives (2013-2014)
Similar to Sister Wives, this show portrays a family practicing polygyny. In this family, there are five sister wives, one husband, and 25 children to get to know. There were two seasons overall.
Polygamy, USA (2013)
This one-part series from National Geographic showcases three polygamous families who live in Centennial Park, a Mormon headquarter in Arizona. It's a fascinating series that acknowledges the challenges of living in the Centennial Park Group as a polygamist.
Escaping Polygamy (2014-2019)
If you're curious about how people born into polygamy who do not want to stay polygamous leave the community, try watching Escaping Polygamy. This series follows the story of two sisters born into polygamy who end up leaving and helping others who wish to leave, too.
Three Wives, One Husband (2014-2017)
Similar to Escaping Polygamy, this docuseries demystifies an often secret side of polygamy. It depicts the lives of 15 Mormon families living in Utah and how their unique arrangements affect their quality of life.
In other words, Seeking Sister Wife opens a window into modern polygamous lifestyles, but Three Wives, One Husband provides insight into the religious reasons behind polygamy. It's also an insider's look into the courting process for a sister wife and it reveals how large, polygamous families operate day-to-day.

Published By: Sister Wives
Matchmakers Inc