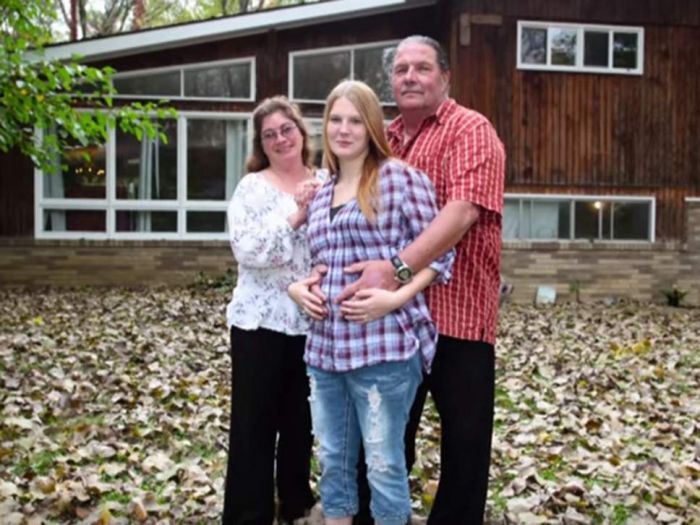 A 60-year-old pastor has married his pregnant teenage girlfriend - with the blessing of his first wife.
Thom Miller met his first wife, 44-year-old Belinda, who had seven children from a previous marriage, eight years ago.
But having discussed polygamy after Mrs Miller suggested finding another woman to be part of the family, the pair from Mansfield, Ohio, decided to welcome 19-year-old Reba Kerfootruba into their relationship.
Speaking to Barcroft TV, Mr Miller said he was a friend of Ms Kerfootruba's family and knew her when she was younger.
He said the couple bumped into her while volunteering at the church and she moved into their home shortly after.
Mr Miller said: "I've known Reba for a long time, then she moved away and I hadn't seen her for years.
"When she hugged me, it wasn't a normal hug and I wanted to keep hugging her and I realised, wow, I'm really appreciating this woman."

Belinda said: "I wanted to have more of a family, I wanted to be complete, and having another lady in the house not only makes our family as a whole, but individually it's a beautiful thing because it's like having a sister around."

The pair married at the his church - exactly seven years after Thom married Belinda,
Mr Miller is now fighting to have his marriage recognised by the state, pointing to the fact that gay marriage is now legal there.
"I have no problem with homosexuals but I think it's wrong that their marriage is now recognised by the state but my second marriage is not," he said.
"This is America and my wives and I have the right to live anyway we please- providing we're not hurting anybody.
"The trio believe the Bible supports polygamy, although Reba's family were initially against the relationship.
"At first, my family thought that what we were doing was not right because of him being married," she said.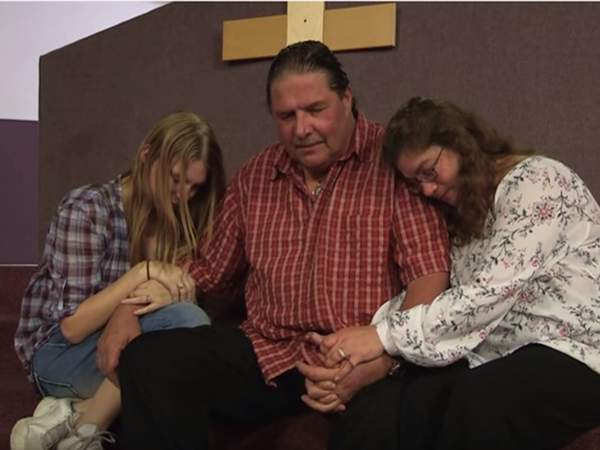 "But they started to come around as they realised I'm happy.

The new family plan to raise the baby together as a whole family.

"The baby will have two moms which I'm ok with", Reba said.

They explained Mr Miller only shares his bedroom with one wife at a time, with the pair taking turns.

Belinda said: "Thom is the love of my life and Reba is the blessing of my life so it all works."

A former mafia enforcer, Mr Miller said he turned his life around after reading the Bible in prison, where he was serving a seven-year sentence for stabbing a man in a bar fight.

Source: Independent