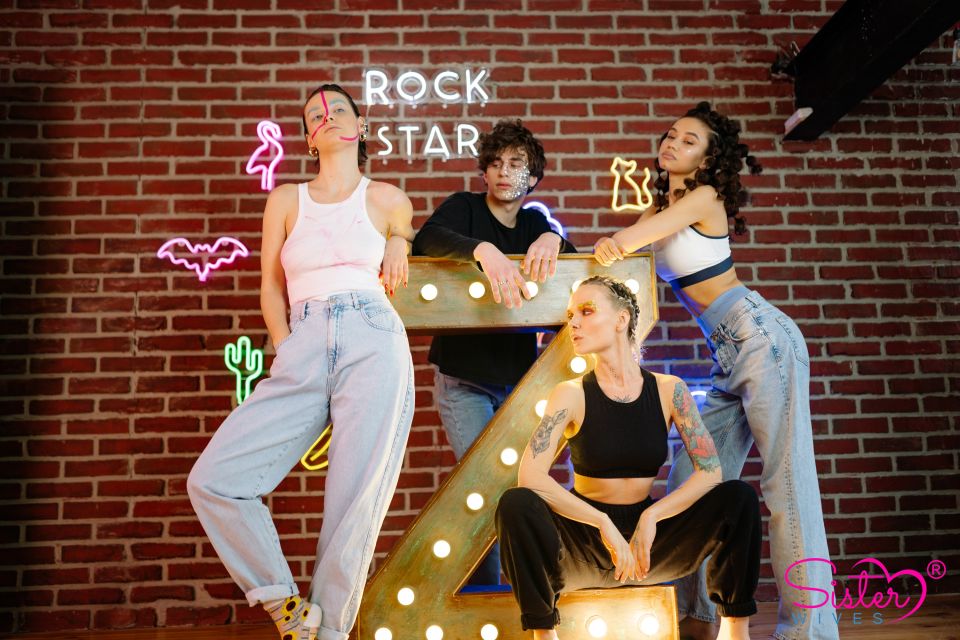 As the name suggests, a quad poly relationship is a four-person partnership. When two polyamorous couples cross paths and start dating one another, this kind of polyamorous relationship frequently ensues. A complete quad is another option, in which all four people are romantically or sexually connected.
About Quad Polyamorous Partners
Couples may get acquainted with one another when their partners connect over shared hobbies and lifestyle choices that are both relevant and appropriate. These relationships might be regarded as polyamorous as well, despite the fact that they could vary depending on the individual.
Examples of these long-standing connections in the community include some of the ones listed below:
• Complex - where A, B, and C are dating, while A, B, and D are dating, but C and D are not dating each other.
• Arrow - one individual is dating three people but none of them are dating each other
• Full - all partners are involved with one another
• Double - where A is dating B and C, D is dating B and C but B and C are not dating A, as well as A and D, are not dating each other
• Plus One - three members have a triad and one person is dating someone else
Is Infidelity a Problem in a Polyamorous Relationship?
As with other kinds of relationships, there are poly terms and conditions involved in poly relationships as well. Your spouse can determine if the crossing of bounds counts as infidelity or a violation of your partnership contract. Depending on the structure of the relationship, infidelity can manifest itself in polyamorous relationships.
For instance, you and your partner may decide to have an agreement to not go out on dates with other people unless you inform each other beforehand. Meanwhile, your partner decides to start going on dates with other people secretly. You can view that as a breach of the term and conditions of your poly relationship.
Are Polyamorous Relationships Healthy?
Without a doubt, having a healthy poly love is possible. As opposed to common assumptions, not all of them are bad. Successful and joyful polyamorous relationships are just as possible as having a regular relationship. As with monogamous relationships, poly relationships can be joyful or unhappy based on the behavior of the couple involved. A lot of polyamorous couples are content with their relationships.
Things to Know Before Entering a Polyamorous Relationship
Educating yourself about non-monogamy and polyamory marriage before entering one is ideal for your future relationship goals. While it's easier to learn about monogamous relationships, poly love is hard to define. Because of this, it can be much harder to handle some of the challenges peculiar to polyamory, such as overcoming jealousy. These challenges can make you feel lost and alone if you are not prepared to face them.
Therefore, it is essential that you do your research before entering a polyamorous relationship. Start by listening to radio and podcasts, reading books that give insights about non-monogamy, and browsing Internet forums. Another excellent method you can use is learning the vocabulary and talking about it to others.

Published By: Sister Wives
Matchmakers Inc