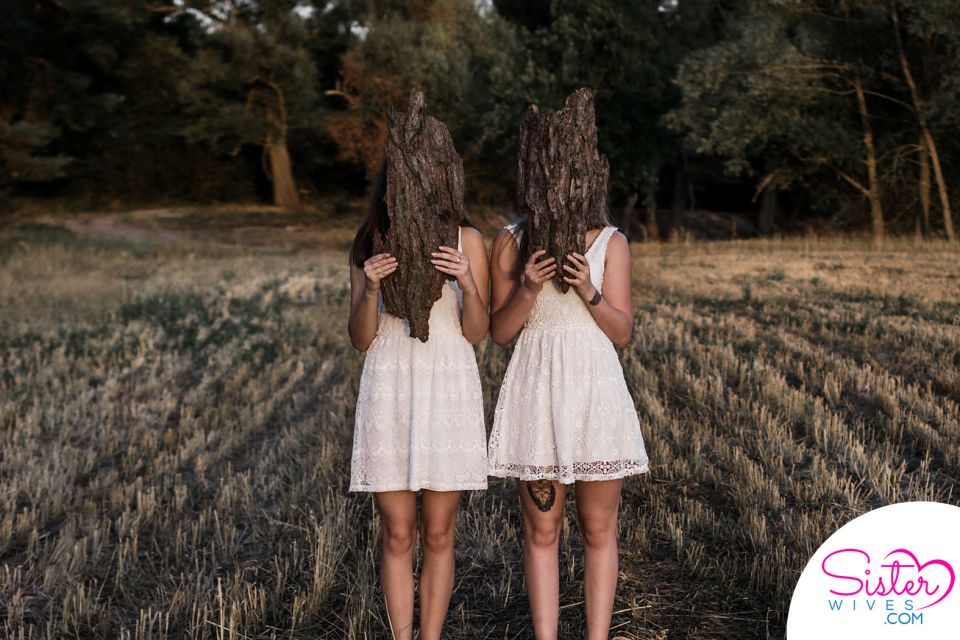 We're all guilty of pushing our personal views onto other people a little too hard at times. It's easy to feel confident you are correct about something and become frustrated at anyone with an opposing view. You often can believe you're actually helping someone by persuading them to think like you. Maybe you are, Maybe you're not. There's trouble brewing either way when you become inflexible. None of us have all of the answers and our discourse should be focused on sharing ideas rather than claiming moral or logical superiority against others with perfectly reasonable views. Not everything needs to be personal outside of your own intimate relationships. Here are some thoughts on choosing your battles wisely, respecting the choices and views of others, and contributing to a more accepting world where people can pursue their polyamorous dreams without fear of discriminatory interference.
An important concept to embrace is how useless your negative opinions are in the grand scheme. This isn't about feeling you don't matter and can't contribute. It's about the diminishing impact you have on the world as you foster negative views. There is a difference between skepticism and negativity, by the way. For example, it's perfectly reasonable to believe polygamy and polyamory are entirely different things. That doesn't mean it's okay to school people for identifying as polygamous when you believe they are only polyamorous. If a group of poly lovers choose to describe their relationship as polygamous in an effort to express a greater level of commitment to each other it is nobody's right to tell them they are wrong. On the other hand, if a woman wants to be a traditional sister wife it's only expected she would likely not choose a family that involves two men. It's not about doing anything that isn't right for oneself. It's about realizing that everyone is different and should be able to follow their own path without others attempting to 'correct' them along the way.
Let's say you're a person that feels very strongly that the rules of monogamy and polygamy are set in stone. It's one man and one woman, or one man and multiple wives, only. There are plenty of people in the world that will support your views. It will be easy to feel very confident that you are absolutely correct and that people should listen to you. There are certainly millions around the world on your side. The fact is, plenty of same sex marriages have been wildly successful and it made more people happy in the world. There are thousands of successful mixed gender group relationships in the world identifying as polygamous, or whatever they prefer, and this also has lead to more happy people in the world. If the joy of others upsets you, you are the problem. There is absolutely no reason you shouldn't follow your own heart in your personal life, but every reason to respect others following their hearts as well.
There are situations where your strong opinions are needed to persuade others. If you see someone trying to go along with a relationship that is clearly unhealthy there should be no hesitation with offering your advice and help. The dating world, poly or not, can be a tricky and dangerous place. From sex cults to lone abusers, there are predators out there looking for prey. Respecting the choices of others doesn't mean you should turn a blind eye to obvious dangers. Love and sex can play crazy tricks on the best of us. If you see sudden changes in a friends personality after they meet someone, signs of physical abuse, or any red flags don't be afraid to thwart the relationship. Tread carefully and respectfully, but never let them slip away into a world they might not be able to escape without a real effort to pull them back to their senses. Polyamory is about love. It's not about abuse and control, and that's an opinion it's okay to enforce.
As acceptance grows for many different types of loving relationships so, too, will opinions about them multiply. It's easy to jump on a naysayer bandwagon as humans have an odd affinity for mob mentalities. Before picking and choosing which non-monogamous relationships you'll accept or reject, and insisting on telling them how to define their own relationships, think about the effect your opinion actually has on the world. Is it really helping anyone but the naysayers that are impossible to please? Eventually those naysayers will find fault in your life too. That's what they do. Do you really want to be a part of that? Why not be a part of the world that's trying to make it a happier and more accepting place? Before jumping on a friends back when they mention their account on a polygamy dating site, ask them how that would work for them. Instead of telling your friend the couple they've met is only using them for sex, or worse, talk to them about how they picture a future with them. How would it work? The life of a sister wife or member of a polyamorous group is often quite wonderful. Don't have a negative impact on them. If you really cannot respect someone else's relationship it's better to walk away.
Everyone is trudging through life doing the best they can. The number of obstacles and barriers people face make it difficult enough to find and maintain joy. Showing love and support for all the diversity around you will reward your life with experiences and insights that are invaluable. Having personal views that stem from a place of love, support, and acceptance will only lead to more satisfaction in your own life. When you see people loving each other whatever way they see fit, be happy for them. Your opinion about the dynamics and labels they should be embracing is irrelevant to their experience. If nothing else, consider the old saying, "If you have nothing nice to say, why say anything at all?" This is especially true when your words only seek to cause harm, which is not helping anyone. Spread love and stop hate.

Published By: Christopher Alesich
Matchmakers, Inc: Sisterwives.com