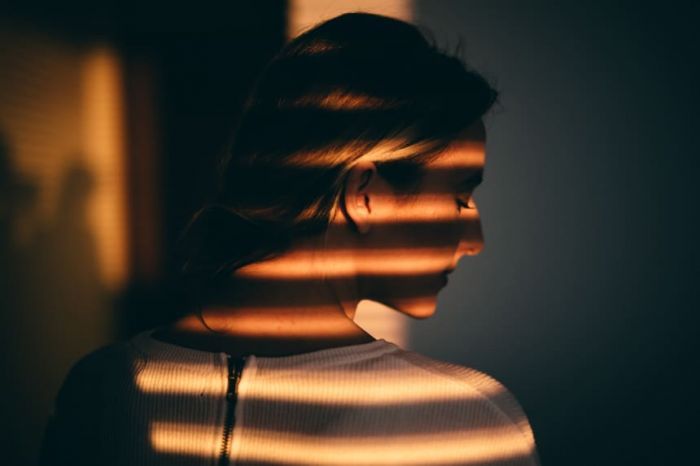 There's a chance the sexual culture being cultivated by Millennials can diminish the environment of harassment and assault that's plagued so many workplaces.
From Matt Lauer to Louis C.K., and now Asia Argento and (allegedly) Avitel Ronnell, unwanted sexual advances made by highly accomplished, older, and otherwise highly intelligent people have left us wondering what, exactly, informs such widespread abusive behavior.
One explanation centers on power. Money and prestige—qualities that foster the kind of intimidation confronted by the #MeToo movement—come with age, and can both erode judgment and foster coercive behavior. As the economist Teresa Ghilarducci explains in Psychology Today, "Money, not sex, is at the root of #Metoo." Assuredly, there's something to this argument.
But there's also a deeper history to consider. Most of the abusers identified by the #MeToo movement came of age in an era of conflicting sexual norms. The sexual revolution of the 1960s and '70s brought Americans greater access to birth control, and, in countercultural circles at least, experimentation with free love. At the same time, conventional marriage—heterosexual and monogamous—remained the sanctioned end goal of the mainstream. So often the establishment looked at the sexual expression with begrudging acceptance—so long as the weirdos, after sowing their oats, began finally acting like the Cleavers.
Might the clash of these competing expectations—premarital freedom and marital monogamy—have fostered a dysfunctional sexual identity that's especially predisposed to abuse others? Might the brief taste of sexual liberation followed by the early expectation of monogamy lead to repression, frustration, a failure to communicate as sexual selves, and, alas, for some, an abusive response?
The idea is only a hypothesis. One way to start testing its validity might be to look at the emerging sexual habits and ideologies of Millennials (and Gen Z). On the one hand, people in their 20s and 30s are growing up in a culture that, largely through social media, is infused with sexual content—porn, porn, and porn—to an unprecedented degree. Some view this exposure as a sign of liberation. But we are also well aware of the dangers, especially for young women, of this chronic exposure to graphic content, dangers that include cyberbullying, revenge porn, and sexual aggression. "Sexually explicit material or pornography," according to a meta-analysis of the relevant scientific research, is associated with "a greater likelihood of perpetuating sexual coercion."
On the other hand, the easy prevalence of sexual themes and content also fosters, according to the same meta-analysis, "more permissive sexual attitudes." This permissiveness, notably, has not led to greater promiscuity among young adults. According to one study, American adults born in the 1980s and '90s had the same number of sexual partners as Baby Boomers born between 1946 and 1964. Contrary to the stereotype of a "hook-up generation," young adults are also waiting longer to have sex. And while greater sexual permissiveness has not coincided with greater promiscuity, it has emerged alongside a broader tolerance for multiple partners and open arrangements, skepticism of marriage and childrearing, and a radical openness to all gendered and sexual identities.
At the core of these expanding attitudes is a suspicion of monogamy. According to a 2016 study, nearly 20 percent of people who are under 30 and in a serious relationship have engaged in sex outside of their relationship with their partner's knowledge. Nearly half interviewed expressed some level of tolerance for consensual non-monogamy. Endorsing this perspective, and perhaps speaking for her own generation, the actress Scarlett Johannson said, "I don't think it's natural to be a monogamous person."
Boomers throw up their hands at this news and lament the end of romance. But tolerance of non-monogamy demands something the Boomers, half of whom are divorced, did not practice especially well themselves: constant communication. Non-monogamous seekers of multiple relationships are more obligated to discuss boundaries, needs, and desires than are monogamous couples (who can more easily go on auto-pilot). Whereas some have hypothesized that Millennials are in desperate need of relationship guidance, Bjarne Holmes, a Chapman University communications professor, explains how "People in these [non-monogamous] relationships really communicate.... They are potentially doing quite a lot of things that could turn out to be things that if people practicing monogamy did more of, their relationships might be better off."
According to Karen Trask, director of Loving More, a non-profit dedicated to fostering polyamorous arrangements, polyamory is increasingly popular with Millennials. Trask works closely with all age groups to support polyamorous relationships (which can be sexual or platonic or even alternate between both). But she notes that, while overall interest in polyamory is "on the rise," "this growth appears to be driven by the 20-something crowd."
And their approach, she suggests, is unusually tolerant and communicative. She says people in their 20s are "much more comfortable exploring polyamory" and that, in so doing, "they are constantly dealing with a need to communicate better"—about jealously, family, sexual health, wants and needs, and so on. "They're really lucky," she adds, "to be more exposed through the Internet and social media" to options beyond monogamy. They're also lucky to be more accepted by society if polyamory is a path they choose.
Polyamory isn't going mainstream anytime soon. But to the extent that its growing acceptance portends a larger cultural shift away from the demands of monogamy (both within marriage and not), and to the extent that this shift is complemented by healthy communication over sexual issues, the conflicting cultural norms that plagued those raised in the 1960s and '70s may yield to a sexual culture that, while more exposed to graphic sex, is nonetheless less repressed, no more promiscuous, better able to discuss sexual desire, and, no matter how powerful a person is, cognizant that we all have boundaries.
Sex and power might be inseparable, but it will be interesting to see if the sexual culture being cultivated by Millennials diminishes the need for an ongoing #MeToo movement. Interestingly, the little research that's been done comparing the generational responses to #MeToo indicates that older women are more likely to be silent about harassment and less likely to say that men should lose their jobs for harassment, while younger women are more likely to tolerate flirting in the workplace. In other words, the Millennials might be saying: Sexual banter is fine. Coercion is not. The world is changing. So let's talk.

Published By: Sister Wives
Matchmakers Inc