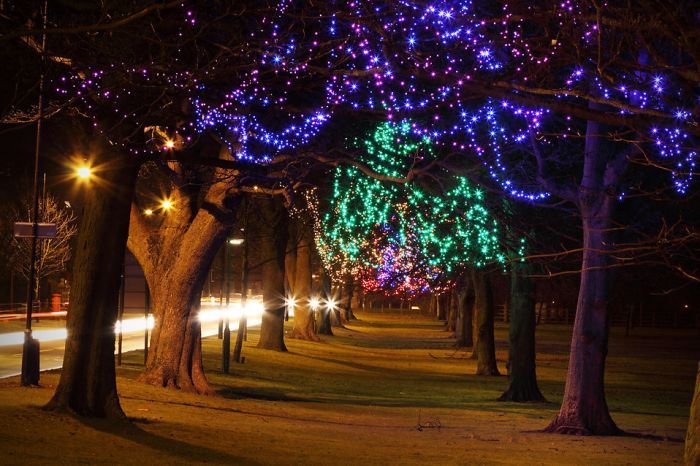 It's that exciting time of year again when lights and festivities are all around and we're making plans to see friends and family we may not have seen all year. When the Christmas stockings are hung and the tree is trimmed, we sit back with those we love sipping cider or eggnog while reminiscing about days past and days still to come. For people involved in poly relationships, the days to come might mean a difficult time with a disapproving family.
Poly dating, as well as polygamous relationships, has become more accepted in modern times but approval is often the hardest to gain from family. It can be tough for a mother to accept her daughter is a sister wife when she has no exposure to the many great aspects of a healthy plural relationship. A father embracing that his son is a 'unicorn' (bisexual) can be nearly impossible because he simply has no positive exposure to the lifestyle. For some situations, it might be best to start your own family traditions at home and stay away from toxic family members but here are some ideas to consider if you will be facing the family.
Killing them with kindness is a must. Deciding to go out of your way to be kind will prevent negative emotions and regretful words or actions on your end. Don't be affected by a disapproving comment as though you give it any value. Unsolicited advice on your poly relationships can safely be ignored. Smile and say you appreciate the input but you're doing quite well then ask them to pass the green bean casserole. Keep the conversation moving and push it in positive directions.
Set a time limit based on the difficulty level of your family. In time, if they want to see more of you and your poly family, they'll know they have to accept you as you are. If you've chosen to start your own family tradition at home, you can invite only amiable family members to join you. Don't be afraid to be honest when the uninvited ask for an explanation. You can assert yourself and be honest in a loving and constructive way and hope your loved ones will eventually come around to respect you.
The DNA connection to your family does not mean you owe them anything and does not mean they have any right to pressure you into their standards. Walk into the holiday situation knowing you are fully your own person and your sister wives or lovers are your valid chosen family. Acceptance is not guaranteed, but you don't have to accept the judgment as much as others don't have to accept your choices. Don't be afraid to tell family you'd like if they'd embrace you completely but won't sacrifice your happiness or integrity to gain it. Discussing the beautiful aspects of a polygamous or polyamorous relationship can help them realize it's a healthy option for many.
Don't let toxic or unhappy people ruin your holidays. Your poly dating life shows we can enjoy an enormous amount of love in our lives and we can share that love in many ways. The number one tool needed to deal with difficult people is confidence, so make sure everyone in your poly family is prepared for less than ideal social interactions. Go show your family, and the world, their closed minds only hurt themselves. Merry Christmas and Happy Holidays!

Published By: Sister Wives
Matchmakers Inc