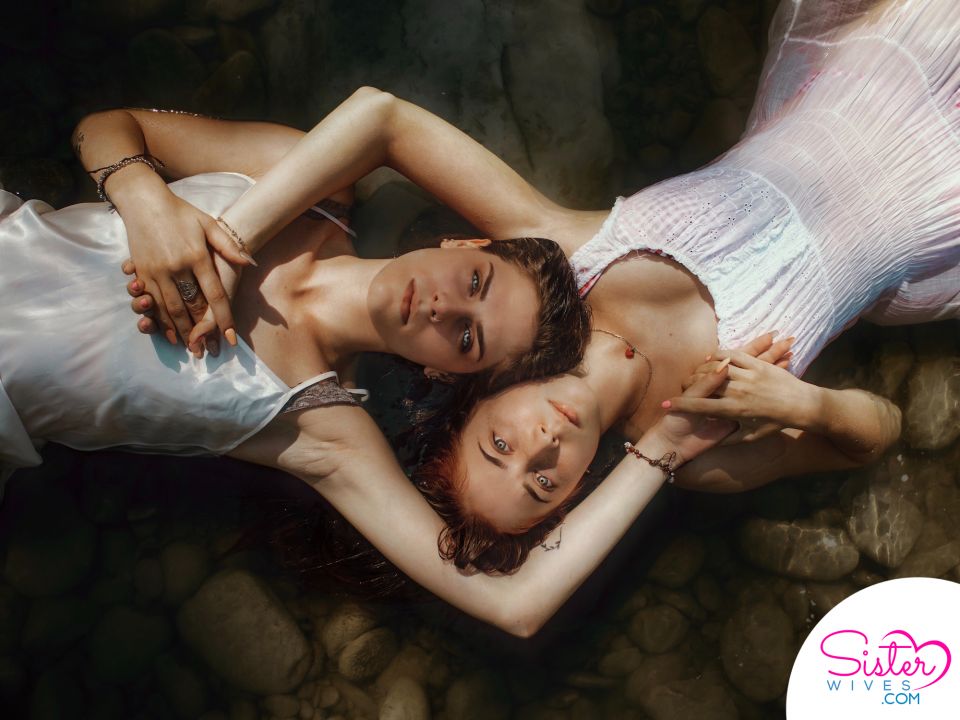 It's something many have said when a polyamorous group enters the room.
How can they have three boyfriends, or girlfriends, and I can't even seem to find ONE?! It's frustrating to see other people in love when you're feeling lonely. If you want a polyamorous relationship this feeling must be even more overwhelming, like it's never going to happen for you. Keep in mind that when you want something desperately it's normal at times to feel like it will never happen. When it does happen, it's easy to become complacent and lose touch with the people that are now in the shoes you once were in. It's very important for single people and attached people not to lose touch with each other. People in relationships need their single friends sometimes, and vice versa.
Polyamory should create an atmosphere of openness that makes this easier. So, how do you face feeling eternally single when you are polyamorous at heart? How do you show a single friend proper support when their poly dreams seem to be out of reach?
To start, relationships should never be the biggest defining factor of who you are. They probably will be a very notable factor, especially if you're polyamorous, but to be defined by your relationship above all else discounts too many parts of the individual you are. In order to find the relationships that are right for you, polyamorous or not, you need to have a strong sense of who you are first. What are your interests? What hobbies do you enjoy? How do you enjoy spending your free time? Developing these things will put you in contact with people that share the same interests and values. If you feel you can't enjoy anything until you have a companion, which is far too common, you need to force yourself out of such a needy state of being. It's true, you can often find someone that is also desperate and needy, but is that really what you want? It's much better to find companions with goals and common interests. If being happy isn't a priority then go ahead and take the desperate lumps. I say I'd rather be single! Even if polyamory is your ultimate goal, you can't measure your success in life according to it.
Imagine being a young couple that would like to have a polygamous family. Now imagine that over the years there are a few happy children, a nice home, lots of laughter and joy, but never a sister wife. Through years of searching for a woman that would be a good sister wife and poring over polygamy dating sites, nobody seemed to fit your existing family. The husband's dream of watching his sister wives grow close as he grows with them slowly fades over the years and his wife accepts that it's just going to be her. There is a hint of disappointment in a dream never fulfilled here, but it should never overshadow everything this beautiful family accomplished. Good kids and a solid home are far more important for a family than dreams that just never worked out. Also, who's to say the perfect sister wife won't come later in life? You don't have to let go of a dream in order to cope with it never coming true.
Embracing what you already have, while remaining open to more, without losing yourself in a desperate search is the only way to be happy.
Speaking of happy, and this bit might be a little crass, but, many people that seem simply ecstatic in their relationships are severely depressed. It doesn't matter if you're talking about monogamy, polyamory, being a sister wife, or any poly dating situation. You can't jump into relationships that aren't the right fit out of desperation to fulfill a fantasy. Fantasies are fine for a one night stand or summer fling, but relationships require a realistic approach to the possibility of tying lives together. Polyamory does offer a wide range of possibilities and commitment levels, but one shouldn't be getting involved with a group just for the experience. Real feelings are at stake, and hurting other people's feelings results in painful regret you'll have to carry the rest of your life. If you're only looking for a little fun, say it, don't leave it for others to figure out. Polygamy is a bit less broad as it refers to marriage-like commitment among a group, yet they still experience the occasional 'poly tourist' that plays with their hearts. Polyamorous relationships should absolutely be fun, but they should also be taken seriously. Part of the reason poly dating isn't working for you could be that it isn't right for you.
While polyamory and polygamy are growing in acceptance and popularity, it doesn't mean they're right for everyone that wants to try them. Only about 5 to 10% of the general population is gay anywhere you go. While it's widely accepted and more people may be experimenting these days, it doesn't mean heterosexual people should all be dating among the same sex now. That's absurd! Polyamory is less biologically limited, but societal norms still mostly produce monogamous people. If your motivation to experiment with polyamory stems from a negative experience or purely rebellious source, you should expect your relationships (if any) to not go well. As mentioned earlier in this article, you need to know yourself and start from a healthy place personally if you want to find fulfilling relationships. Nothing feels so out of reach when you're well in touch with yourself.
It's easy to feel left out when you see others that have something you want or need. At the times you feel this way it's important to turn inward and find everything you need inside yourself rather than seeking it from other people. You have to remember that people have a public face and a real face you may never see. The ultimate goal is to be happy and have some sense of purpose. No relationship can give all of this to you. It can help, but you need a healthy relationship or it won't be any help at all. This is accomplished by building a strong relationship with yourself first. Polyamory is never out of reach if it's right for you.
You have to open the right doors first. One of those doors leads to letting go of the 'need' for anything while embracing everything you already have. It's when you feel complete that other complete people will be drawn to you. Those are the ones that can take you to the next level. Don't forget to keep it lighthearted along the way, and to support the people around you on their personal journeys as well.

Published By: Christopher Alesich & Robyn Alesich
Matchmakers, Inc: Sisterwives.com