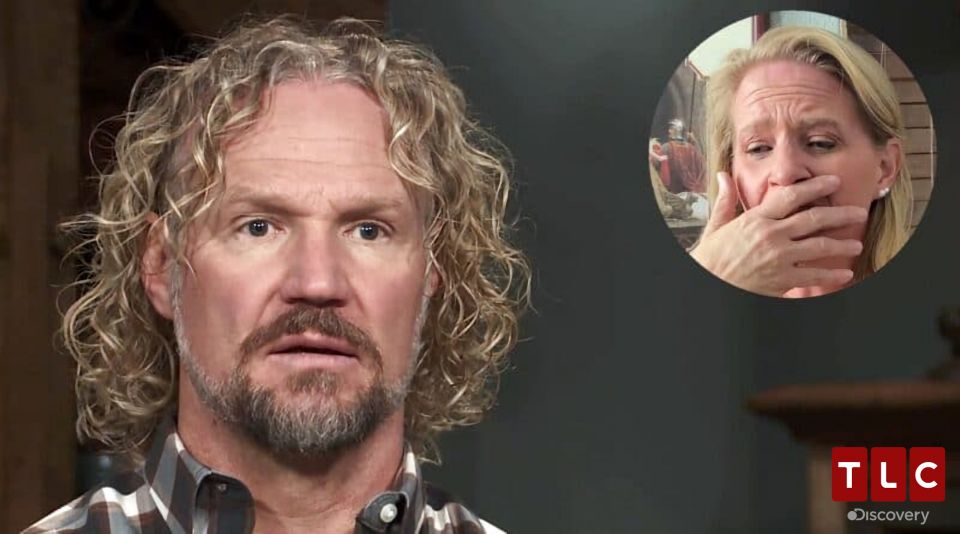 On January 23, 2022, Sister Wives released its series 16 finale which was the 10th episode of the season. Throughout past episodes, Kody's strict quarantine rules drove the family into disagreements both big and small. But on our screens this week, we see a turning point in Christine and Kody's marriage.
First, we finally see the Brown family have a little fun.
The episode starts off with preparations for Ariella's birthday celebration in January. At the top of everyone's to-do list is getting tested for COVID. However, Kody butts heads with him and Janelle's sons over the patriarch's social restrictions.
Despite this conflict and pandemic-induced stress, the family shares a good time. Then the peace is disturbed once again. Robyn and Kody's nanny and the nanny's husband test positive for COVID, exposing the whole family to the virus. Something of a panic ensues, while Kody is bewildered that his family was compromised despite being so careful.
Still, the most emotional segments in the episode are Christine and Kody's confessionals and conversations about intimacy.
What happened between Kody and Christine?
At Christine's abode, she and Kody are putting up a door together for her room to keep the cat out. The conversation turns to the subject of intimacy in their marriage — or rather, the lack of it. Kody has mentioned to Christine before that he no longer finds her attractive, which makes the conversation not much of a surprise, but it is still a tender subject for the sister wife.
Kody states that he no longer wants an intimate marriage with Christine and that her repeated threats over leaving the plural marriage supposedly destroyed their intimacy.
In a confessional, Christine admits that
...to be honest, I'm not okay with that. I'm not okay with staying in a marriage where there's no intimacy. That's not a real marriage. I'm not interested in a half marriage or a partial marriage or whatever we have.
After the sensitive conversation, Christine takes action. She packs up Kody's things into boxes and leaves them in the garage to make sure he doesn't spend his time at their place packing instead of playing with their shared children. She officially kicks him out of the bedroom, the reason being that they now have a platonic marriage, so he has no reason to enter anymore.
Kody is dumbfounded at first, thinking that the whole thing "appears to be a game…but it might not be," although he acknowledges that he almost doesn't care. It's no surprise then that in 2021 before the current season aired, Christine and Kody announced their official split on Instagram.
Since then, Christine has shown she has indeed taken the time to "take a breath and get [herself] grounded and get [her] head in a good place and just rest for a bit and just settle for a bit." It seems independence is suiting Christine as she enjoys the single life in Utah.
How does Kody feel about Christine leaving?
After more than 25 years of marriage to Christine with 12 years of it being tumultuous, Kody's reaction to Christine leaving almost feels callous. In the episode, Kody says to the camera of his packed belongings, "I don't want to take any of it out of here yet because I honestly didn't know she was this serious."
He expressed that Christine's decision to leave was one-sided. In the past, he's said he would not and could not end a marriage with any of his sister wives and that the decision to leave is up to them.
Kody feels "ambivalent" and his second thought about the whole thing "is relief. Some kind of relief from the burden and the woe of a loveless marriage."
Is Janelle leaving Sister Wives?
Janelle and Kody married spiritually in January 1993 and share six children, but they are all almost grown, except for Savannah who is 17. In previous episodes, we also get a glimpse into sister wife Janelle's mindset.
She admits, "I've had to really think. My children are almost grown and there's not a huge necessity anymore to stay…With Kody and I right now, our relationship is pretty strained. And you know, it's easy to walk away."
We see a pattern here. It seems that the other sister wives — Meri, Christine, and Janelle — all feel like secondary partners. They recognize that Kody prioritizes his and Robyn's household and relationship over theirs. Perhaps Christine's decision may have been heart-shattering, but necessary for her mental health.
What's in store for season 17?
A source revealed that Kody may be looking to find new wives and start over. He plans on staying with Robyn and wants to find sister wives who understand and accept that his relationship with Robyn comes first.
Hierarchical relationships are valid, but fans wonder who might be willing to enter an arrangement where the affection and devotion would be so unevenly split.
For now, we'll keep following the Brown clan on social media for any spoilers and teasers about season 17.

Published By: Christopher Alesich
Matchmakers Inc: Sisterwives.com