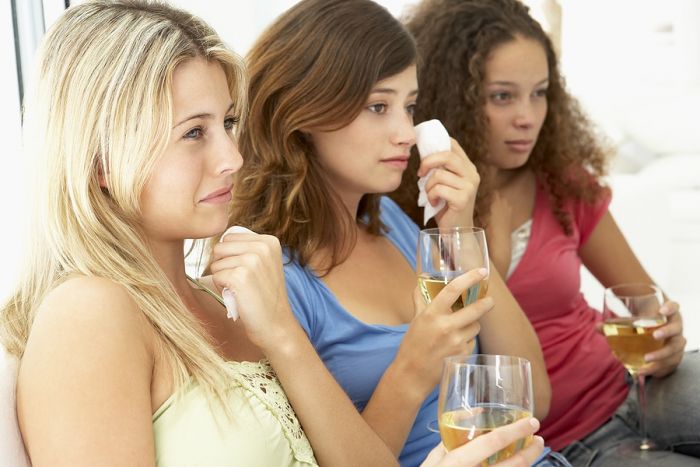 So the decision has been made and becoming a sister wife is the way you've decided you'll find love and fulfillment. It is a whole new world to you and a completely different way of dating. It can seem too difficult at times and giving up will be on your mind occasionally. Getting over the hurdles you'll face is not impossible and dealing with a society that frowns upon your desires is nothing new. Hang in there and consider a few of these realities to be prepared.
First off, if you are living the way that makes you truly happy and are harming nobody, including yourself, you have to develop a thick skin against the judgments of the world around you. All of the 'poison' people try to give you stems from their own shortcomings and desperate lack of joy. You are the happy one and can only hope you'll affect toxic people in a positive way. It is not your responsibility to explain yourself or to appease them. Let it go and stay focused on your joy.
Don't be fooled into thinking dating will be easier in the polyamorous or polygamous world. There are many differing ideas about what a polygamous relationship means and finding sister wives that share your ideals can be tricky. It's important to be completely straightforward and honest when seeking a poly relationship.
Some polygamist families are very traditional with one male leading his sister wives as the head of the family. Sexual contact will be only with the husband, or the male head of the family, and there will be no group sexual activity. Women in a very traditional polygamy situation can expect to fulfill traditional 'wife duties' with the purpose of raising children and supporting your husband and family. A strong religious affiliation is often involved as well. The traditional polygamist family is also one of the most heavily scrutinized and often results in the need to move into communities that share your values.
Polyamorous relationships have become more popular recently and while you can be a sister wife and have one male in the relationship it no longer means the family must follow traditional or religious marriage ideals. Modern poly families can involve lesbian, straight, or bisexual females. The guy could be gay, straight, or bisexual as well but the focus here is on becoming a sister wife. The modern take on polygamy is wide open for interpretation by individual families and requires everyone involved to be well in touch with their sexuality and relationship goals.
Once you've done some soul searching to figure out what you're looking for you'll be ready to put yourself out there and connect with the right people. You'll face the same struggles as traditional dating and the prospect of losing more than one lover in a breakup means heartache along the way can be worse until you find 'the ones'. A new sister wife entering an existing relationship can be very difficult so you've got to be mentally prepared for the struggle. Starting a new plural relationship is also not easy. Being confident and honest is vital to success on your journey. Meeting a family seeking a sister wife with completely different views on sex and lifestyle will be a waste of time and energy for everyone involved. Be clear up front with your expectations.
A supportive community is helpful to ensure you're meeting the right people and are able to discuss your experiences and expectations freely. There are online communities for poly or polygamy dating and discussion. Take advantage of them. Becoming a sister wife should be an empowering experience and sharing the experience with new sister wives is a beautiful thing. Don't be afraid to speak candidly and bring up difficult topics. The more you expose your true self the more likely you are to find the right matches. Love yourself first and your possibilities are endless.

Published By: Christopher Alesich
Matchmakers, Inc - Sisterwives.com