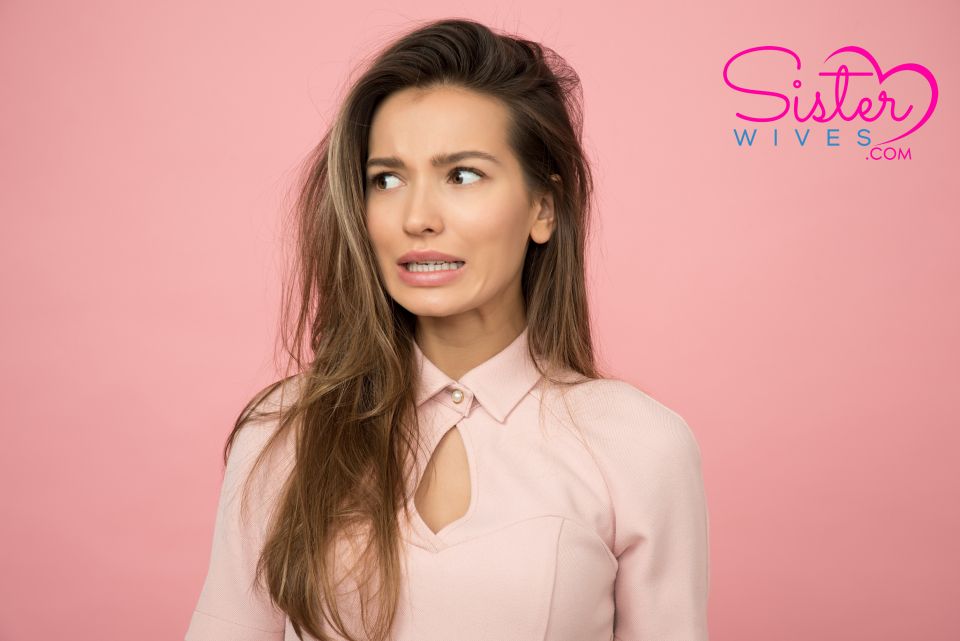 Sister Wives How To: Talk About Changing the Rules
One of the defining characteristics of poly+ relationships is the amount of talking you have to do to keep things running smoothly. While most practitioners know how to handle the day-to-day (how are chores being divided, what's the schedule for the week, where to have dinner out), conversations about changing the rules of the relationship can feel intimidating and complicated. After all, the potential for conflict increases exponentially with every additional person in a relationship!
But in order to keep any relationship healthy, it's important to go deep every so often and make sure you're all as happy as you can be together. (Keep in mind, this guide is written with the intention of helping people already in poly+ relationships, but the general principles can also apply to talking to your partner about trying the poly+ lifestyle.
Reflect on What Your Deal breakers Are
First, talk to yourself. Think about what you like and dislike about the way the relationship is currently structured, and what rules feel like a burden. Take some time before you have the conversation to envision your perfect relationship, both in the abstract and with the people you're currently with.

Then, journal or record voice memos about what makes you feel happy, alive, and motivated to be your best self. Consider if there are expectations from your partners or yourself (said or unsaid) that feel antithetical to who you are and want to be as a person and partner. If you're unsure of where to start, try these prompts: "This is what happens on the days I feel happiest…", "This is what happens on the days I feel saddest…", and "I feel the most like myself when…"


Schedule the Conversation

When you feel ready to have the conversation, talk to your partners about it in advance. Schedule a time when you will all be most likely to be fed, rested, and calm. Try to make it a time when you won't have to rush from or to anywhere, and when you'll all have the opportunity to wind down afterwards, whether it's together in a cuddle puddle, or solo with each of your thoughts. Offer the same prompts and practices you use to be prepared. Most people feel nervous when they hear the phrase "we need to talk" without context, so try saying something like this: "I love you and I want to make sure we're taking care of each other in the right way. I'd like to have a conversation about how the relationship is working for all of us on [DATE] at [TIME]. Here's something I'm thinking about so I'm ready for it, would you be up for trying it too?"


Be Honest About What You Need

At the appointed date and time, show up with your best self. Be ready to be open, honest, and vulnerable. Make sure to have snacks and drinks at hand so if the discussion takes a while, no one gets hangry (but you're probably better off skipping alcohol or heavy drinking). Ensure everyone has an equal chance and time to talk (an egg timer or stopwatch on your phone works well for this). When it's your turn to speak, don't shy away from what you really need, whether it's dipping into new bedroom activities like BDSM or group intimacy, or needing time to yourself on Thursday nights to catch up on your novel reading. The only way you get what you want is by asking for it with words.

Approach Conflicts as a Team

As you listen to your partners, use the mindset of listening to understand, rather than respond. You might find yourself having strong, immediate reactions, and the impulse to interrupt them if you feel they're wrong. That's perfectly human, but not necessarily perfect for the discussion! Rather than interrupting, make a mental note or write down your reaction so you can talk about after they finish their thought. When you find you have a conflict of need or desire, problem-solve together. It's you as a team against the problem, not against each other. Yes, sometimes you'll find that your needs are incompatible, but it's better to know and make a decision than burning out the relationship and each other.


Keep Talking


After the conversation, you hopefully have adjusted your relationship rules so they work beautifully for everyone! Even so, give yourself time to wind down and reflect. In the days and weeks following, keep talking to each other and adapting what you've agreed on as you apply the rules to everyday life. It might be clear that Thursday nights aren't great because one partner needs the living room for their DnD sessions, but Wednesdays are perfect instead. Life changes your circumstances all the time, so keep the lines of communication open, and remember to celebrate when you make decisions that keep the relationship healthy, happy, and vital.

Published By: Christopher Alesich
Matchmakers Inc: Sisterwives.com