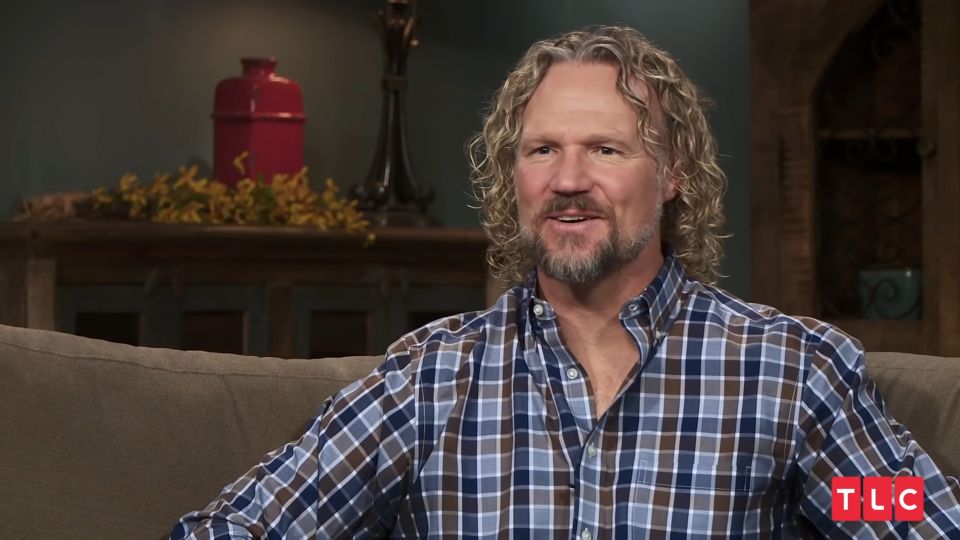 In the season 16 premiere of Sister Wives from TLC, the Brown family seems to struggle with the new normal during and post-pandemic. Nevertheless, the show must go on. Here is the drama.

Meri Brown lives it up

If there's anyone who knows a thing or two about marching on even if the going gets tough, it's Meri. It seems it's always rumored she's done with Kody and is planning to leave, but she's sticking it out.

This year she faced familial loss, faced backlash by being associated with LuLaRoe, and reopened her quaint bed-and-breakfast in rural Utah. Even though LuLaRoe is facing controversy as an MLM company, she's remained loyal. Many of her Instagram post captions have various LuLaRoe hashtags.

More recently, Meri's been seen out and about with a gentleman friend and fans are quick to wonder if she's finally done with Kody.

Janelle Brown enjoys RV life

In June 2021, Janelle Brown's ranch home in Arizona sold, leaving her to decide quickly between finding another rental home or trying out something she's always wanted do (plus save money in the process) — live in an RV.

Janelle's currently living on the Brown property in Flagstaff, but her type of RV living is more luxurious than normal. The mobile home is equipped with a kitchenette featuring a full fridge, a microwave, and an oven — more than some city apartments have!

It also has a full-sized master bed, two living spaces with bunk beds and lounging furniture, and a loft. To beat the Arizona sun, the RV is decked out with two air conditioners. Janelle's new adventure is definitely a far cry from the rugged conditions of your typical camper.

Her relationship with the rest of the family is a whole another story. In the trailer, she confides, "I'm at my wits end with this whole bulls**t stuff," referring to the convoluted process of getting everyone on the same page about the Coyote Pass property.

Christine Brown says no to living together

In the season 16 trailer, we see Christine tearfully confess, "Why would I want to live on the property with a dysfunctional marriage where right over there he's got a full-functioning marriage?"

She is, of course, comparing her rocky marriage with Kody to Robyn and Kody's seemingly perfect relationship. It's no secret that Robyn holds most of Kody's attention and affection, and at a consequential expense of his other three wives' relationships.

The current plan is to build and move into the family's plot of land in Coyote Pass in Flagstaff Arizona, a quick ride away from Kody's three-bedroom home he nabbed in 2018. Christine, on the other hand, is adamant about moving back to Utah.

Sticking to her guns, in October, 2021, Christine purchased and moved into a home in Utah — a three-bedroom duplex constructed in 2019. For now, Christine is enjoying life away from the family, and it's unclear whether she'll join Kody and the three other wives at the Coyote Pass land later on.

Robyn Brown endures fan hate

Robyn, Kody's fourth and most recent wife, is the clear favorite in Kody's eyes. Unfortunately for her, fans have taken to scapegoating her for all of Kody's decisions that seem to prioritize her and her children over everyone else in the family.

In the trailer, we hear an exasperated Kody accuse Robyn of wanting to be the head of the family. In Kody's talking head confessional, he confides that he thinks the other three wives — Meri, Janelle, and Christine — look to Robyn as the head wife and look to her for "approval."

We see the family read a printed list of COVID-19 rules the family is meant to follow, but we're not privy to who wrote those just yet. Either way, Robyn is sure to get the villain edit or at the very least, be painted as overly controlling.

Fans are quick to blame her for Kody's favoritism or any time she doesn't agree with the other wives. For instance, she refuses to move back to Utah, making sister wife Christine feel betrayed.

It's no wonder she confesses in the trailer that, "[The pandemic] has made me feel that the foundation that our family was built on is crumbling, I don't know."

Kody Brown still in hopes of keeping family together

Throughout the pandemic, Kody has been the only one moving from one house to another. He lives mainly with Robyn in their Arizona home. He's taken some flak from his other wives and fans for choosing to stay with Robyn the majority of the time, but his move is understandable.
COVID-19 is a relentless, highly infectious disease, plus he and Robyn still have young children together. Nevertheless, it puts Robyn in an awkward position, who must accept face resentment from the other wives.

Kody, is of course, adamant about moving everyone to their new property, but financial troubles, family disagreements, and relationship tensions are aplenty. While the family is still in the planning phases for the Coyote Pass land, we'll learn more when the new season premieres on November 21, 2021. Sister Wives Season 16 Trailer!









Published By: Christopher Alesich
Matchmakers Inc: Sisterwives.com