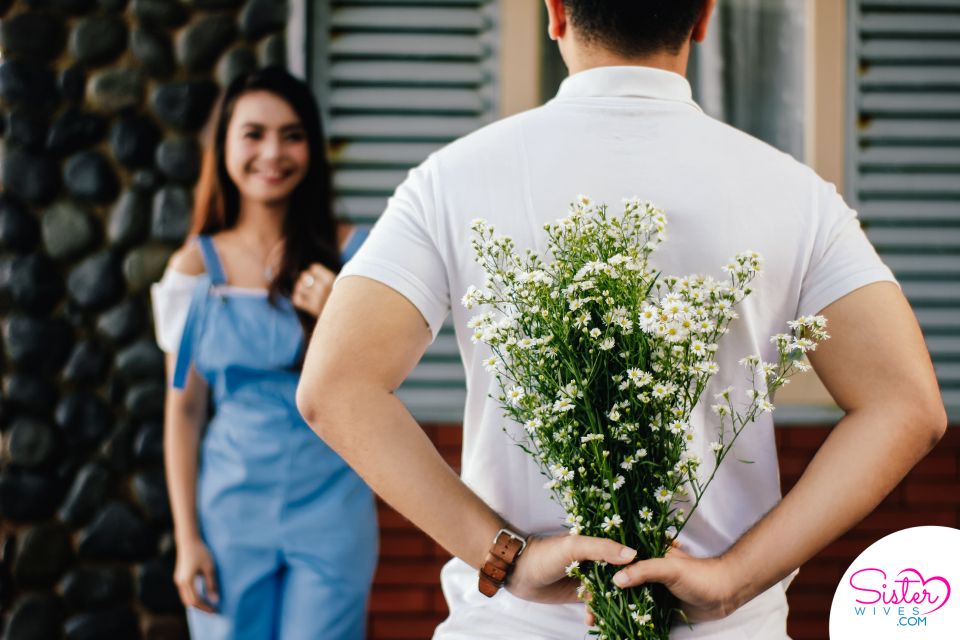 Online dating, including apps, has become the most common way people find each other today. It's opened up a world where we, seemingly, can find exactly the person that's right for us. It has also opened the world up to more options than ever. We can look for people according to height, religion, eye color, income, fetishes, political affiliation, and more. The list is endless. In many ways, this is great for people to focus on the most promising prospects. It's opened up access to polyamorous and polygamous dating. Of course, with all things, good or bad, come consequences that will need to be navigated. How do we take advantage of such a wealth of opportunity and access without falling victim to the shortcomings. How do we make sure we aren't limiting our options too heavily based on our perceived ideas of perfection?
The existence of incredibly specific parameters certainly helps narrow down dating options, but it also may cut out a number of people that would be an even better match than the ideal you've created in your imagination. This is an unfortunate consequence of cutting out natural, real life, interactions while seeking potential partners. It's especially tragic for polyamorous people. Three people that are already together likely also satisfy so many desires for each other that nobody but the perfect specimen would ever appeal to them unless it was a chance encounter. In order to replicate somewhat more natural encounters online it's important to develop reasonable ranges of traits that remain in a workable zone. Let's say a female that is 5 foot 6 inches is into taller men. Rather than insist a man be at least 6 foot 2 inches to date him, consider the fact that a handsome guy that is only 5 foot 10 would likely still be appealing if they had a positive random encounter while out for drinks. It would be better to set your range more broadly in order to not cut out anomalies that could be better options than a perceived perfect choice.
Taking this a step further, for the polyamorous world, it's also important not to be too heavily focused on a certain type of poly relationship. A woman that wants to become a sister wife may find she is much happier in a poly relationship with much looser boundaries if she's willing to explore. A polygamous man may find he enjoys a couple wives and a husband if he's willing to not ignore his bisexual tendencies. Being too focused on a concept can result in undesired outcomes. A man with bisexual tendencies that can embrace them will be much happier in the long run than a man that insists on denying that part of himself. Even if he never acts on it, being open about it won't leave him feeling so much like he's missing out.
As a polygamous family works through the decision to start seeking a new sister wife they will inevitably discuss the person they would be ideally looking for. This is where they can avoid missing out on perfect options by remembering to not be too heavily specific. Of course, there are areas where we can't bend. A very religious family should not date an atheist. However, a Methodist and a Baptist may find their differences to not be difficult to navigate at all. It's important to not be too strict about options in areas we can easily bend. However, along with a looser approach to finding options should come an ability to vet options more effectively once contact is made. Everyone should have questions they ask everyone that can make sure a person is actually a viable option. It's fine if the questions are a little overly standard at first, as long as the conversation gets into a natural flow in a reasonable time frame.
Questions about lifestyle, opinions, entertainment, and habits can reveal more about a person than any physical traits or affiliations. If you're a person that spends Friday night at dinner, then maybe a movie, then bed by 11pm it's likely a person that regularly stays out dancing until 3am won't be a good match. If you enjoy only a glass of wine or two in a day, or nothing at all, it wouldn't make sense to date a person that can't get through the day without a few drinks at every meal. Your early morning routine being at full odds with a night owl may not always be a deal breaker, but chances are the different lifestyles will clash eventually. Considering the things you can tolerate, the things you cannot tolerate, and the things most important for your overall well being will help you come up with a bit of an intro 'quiz' for potential dates. Think of it as being no different than meeting someone in a public place.
Overall, the best way to take advantage of online dating is to find ways to treat it a bit more as chance encounters in public. Don't be too rigid about saying hello. Don't attempt to avoid making a few friends along the way. Every person you meet in public isn't going to end up in your bedroom, just the same as all the people you meet online. Be friendly, enjoy conversations, learn, and explore. The world of polyamory and polygamy dating can be incredibly interesting. You'll meet people with experiences and backgrounds to share that can help you grow and discover ideas you may have never considered before.
Online dating and social media is beginning to merge in ways that will lead to an increasingly social environment on dating websites and apps. The interesting aspect of this is that 'hanging out' on dating sites will continue becoming more like hanging out in a public environment. Taking advantage of this shift, and being more open to people that don't fit your ideal match, should prove to be successful in finding ultimately better matches. Someone you had a great conversation with a week ago may meet someone they realize would be a great match for you and introduce you! Evolving with online dating, using the groups and hangouts, meeting people just for fun and conversation, and keeping an open mind will lead to a fuller experience with online dating overall. This fuller experience will help everyone find and maintain better relationships. Happy Hunting!

Published By: Christopher Alesich
Matchmakers Inc: Sisterwives.com