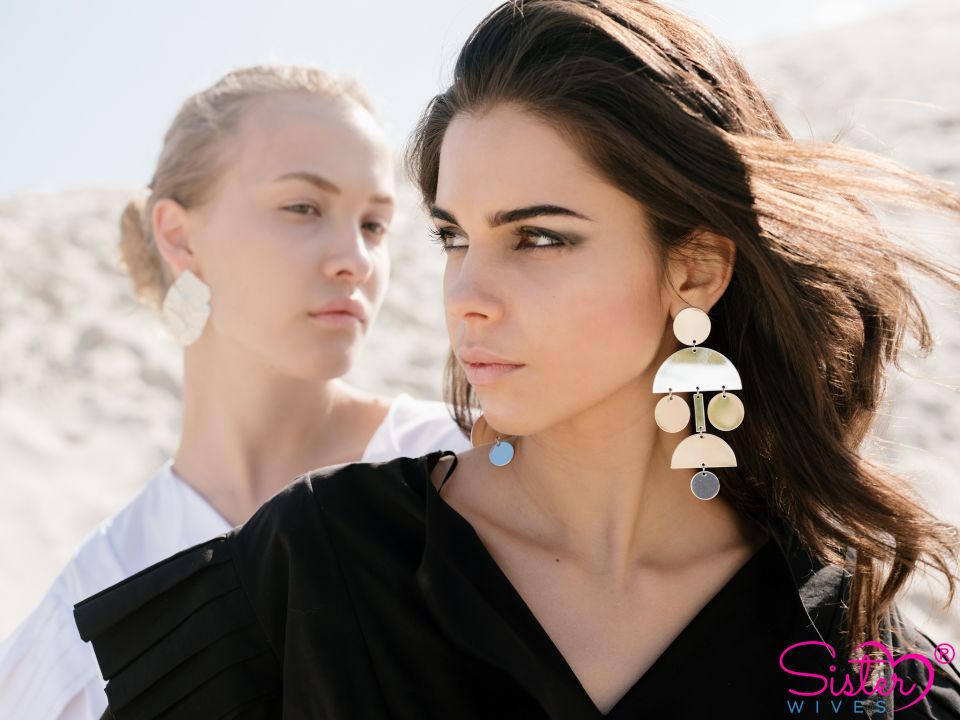 What does it mean to be ethically non-monogamous? Depending on who you're talking to, it could mean the following:
Among the people you're having a romantic relationship with, you have an agreement. In a sexual sense, they're not the only person in your life, and vice versa. You may take as many lovers as you choose, and the same goes for them.
If you are involved in a lifestyle such as this, you may have been questioned by any number of people, "What about jealousy? Doesn't anyone get jealous?"
Does jealousy have a place in relationships that are non-monogamous? If it arises, how can it be dealt with? Let's face it, you don't have to be non-monogamous to experience jealousy in a relationship. How to deal with this emotion is something that needs to be handled on a case-by-case basis. Openness and honesty are crucial.
There are some important lessons that can be learned about jealousy, courtesy of a non-monogamous relationship. Here are some of them.
Everyone Experiences Jealousy and That's All Right
In the wide range of emotions experienced by most humans, jealousy is simply one on the list. In some cases, it's hard not to experience it. If you feel pangs of jealousy, don't let it sneak up on you. Admit to it and deal with it as appropriately as possible.
Jealousy Can Be Very Deep Rooted, Psychologically
The roots of your jealousy may go deeper than you think. Some of the underlying causes discovered by researchers include humiliation, paranoia, insecurity, shame, and possessiveness. When jealousy arises, it's important to work through feelings by first recognizing why they are occurring.
"Compersian" Is the Opposite of Jealousy
Does jealousy have an opposite? It does, in fact, and it's referred to as compersion. In this case, what would normally trigger jealousy in some people leaves the person feeling turned on, loving, and/or positive. Example: You hear that last night your lover had sex with someone else. You find it pleasing and/or pleasurable.
To reach this state – rather than jealousy – self-care, self-work, and open, honest communication are crucial. You also need to figure out why you're jealous, as referred to above (the root of the emotion).
Jealousy Can't Be Simply Forced Out
It's all well and good to decide, "Well, I'm simply not going to be jealous!" Unfortunately, it seldom works that way. Jealousy may still rear its ugly head even for people who have consciously, purposely chosen to live non-monogamous lives. It's hard to quell such a strong emotional reaction sometimes.
Don't make jealousy worse by refusing to recognize (and deal with) it.
Your Feelings Are Valid
Just knowing you shouldn't be feeling jealousy doesn't mean that, if you do, it isn't valid. If you experience an emotion, it's real. On the other hand, that doesn't mean a violent reaction to jealousy is okay. It is not. Your jealousy may not be based on logic but, rather, feelings. Recognize the feelings, and try to deal with them on a mature, honest level.
Find Others Who Enjoy Non-Monogamous Relationships Through Sister Wives
At Sister Wives, we are dedicated to helping others find suitable companions for loving relationships. We're a highly trusted service and value the privacy of our members. On our website, you can find matchmaking services, detailed profiles, search options, video chat, and fun ways to interact with others.
Send in our online form if you'd like to get in touch with one of our representatives. In the meantime, check us out on social networks like YouTube, Facebook, Instagram, and Twitter.
Get to know Sister Wives and our lifestyle by attending one of our activities and events. Find out what others have to say on our "Blogs".

Published By: Sister Wives
Matchmakers Inc