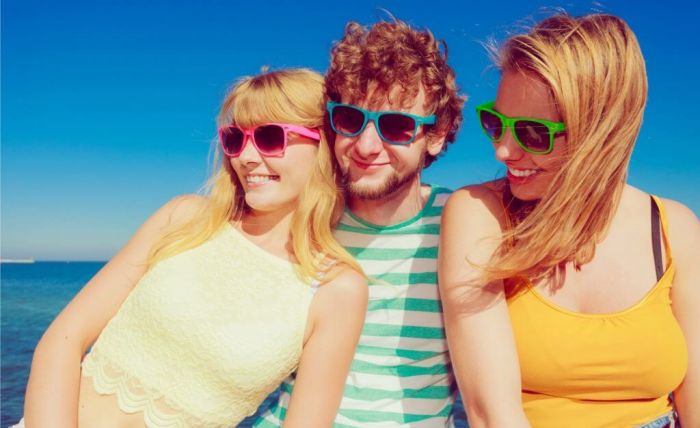 POLY RELATIONSHIP VACATION IDEAS
Traditional hotel bars and cruise ships can be great places for couples to meet couples or a person to date but once you have a polyamorous relationship those places can be difficult to enjoy as a throuple or more. People not involved in the poly lifestyle can get confused and you'll have to constantly explain your relationship to folks that may not think so kindly about you. The world is your oyster, of course, but sometimes you want to simply relax and enjoy the loves of your life. Here are a few ideas to escape the daily grind and the iffy situations traditional things can bring about.
A cabin in the woods is the perfect getaway. You can cuddle up with as many lovers every night as you please knowing that every morning will start another day of total immersion with them. No hotel workers looking at you oddly as you walk by them or strange attitude from any ladies at the hotel bar last night. A cabin can be your safe place and you can plan outside adventures such as hikes, rafting, or bird watching with little or no involvement with the outside world (other than nature, of course).
Rent a boat! Organize your own self-guided cruise rather than risk being stuck for days with people you may not want to be around. Pack all of the food and supplies you need for the number of days you will be at sea and plan fun ports of call along the way. Hire a friendly captain or if you're so inclined train to lead the boat yourself. Fun and sun for days with your loves and with no interference will provide the perfect escape.
Find a great Airbnb in a major busy city. This one sounds self defeating but if you treat all the people running around like background characters you can rest assured they will not be offended. The Airbnb is your home base for the vacation and you plan outings to see shows or go to events. If the views from your place are great you may not even want to go anywhere else.
There are endless possibilities for wonderful vacations especially when the highlight is spending time with the ones you love. If you're in an open poly relationship you may enjoy resorts or organizations that cater to the poly lifestyle. Do research and know your audience before any of them. Most of all simply enjoy your relationships. Many people never seem to find the one they love and you've found the many. It's a beautiful world to explore.
Published By: Christopher Alesich
Matchmakers, Inc - sisterwives.com