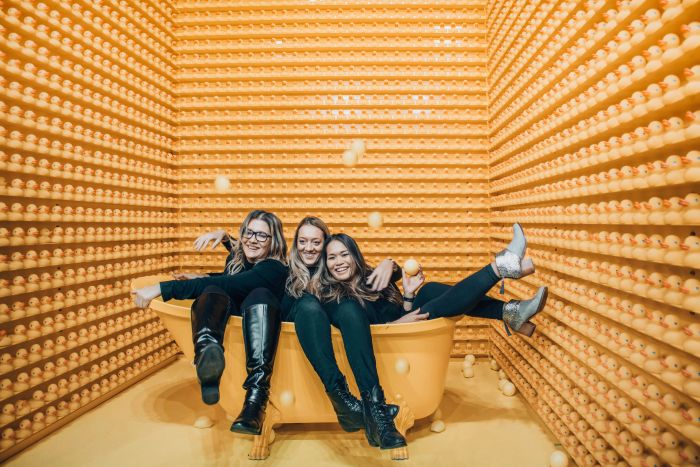 No two people are the same. No matter how much you may have in common, there are differences that will eventually show, and they often can prove to be incredibly difficult to manage. If these differences arise with a general acquaintance it's not so hard to work around them. It's impersonal and you have plenty of time away from that person in daily life. If it's a coworker you see all the time it can be difficult, but working relationships have a way of finding ways to function. A common goal helps people set differences aside. When it's a lover it becomes personal. A lover is likely to affect you every day and usually it's right at home. It's true that one shouldn't compromise their happiness for another, but where do we draw that line? At what point are you giving too much? How can you make it work when it sometimes feels wrong?
The first point to make is that all of these feelings are normal. You should be more concerned if similar feelings have never occurred to you. Not one relationship in the universe has felt right 100 percent of the time. Adversity is a fact of life. Running away from a love because you expect smooth sailing all of the time only reveals a self serving personality that will never understand the point of true love and relationships. There will be moments you're down and need your lover to help you up and you have to pay that same respect to them. Willingness to work with your lovers to get through life's difficulties has to go both ways, but is an absolute necessity.
At the opposite end of the spectrum is giving or taking way too much all the time. We all know someone that has completely lost themselves in a relationship. It's heartbreaking to see a friend give everything to a person that enjoys taking everything from them. Polyamorous people have an advantage in avoiding these situations because you need to have plenty to offer more than one person. A woman that becomes a sister wife has a husband to love and sister wives to love as well. Poly relationships in any form offer built in protection from emotional leeches. No man looking for sister wives should expect them not to have close relationships with each other. In fact, he should strongly encourage it. Having many sister wives or intimate partners to call your own can be a beautiful thing. However, while the notion of 'possession' can create some sexy feelings, never forget that no decent person can 'have' another person unless that person wants you to. Part of that is respecting their relationships outside of you. Never get so caught up in your fantasies that you stop taking care of each other equally.
If you find yourself with a 'taker' it's better to act early and avoid the development of abusive habits that might be impossible to break. No poly lover should ever expect all of you. A poly lover should never show jealousy toward your other lovers. It's bad enough that a monogamous lover often wants to become the only thing you care about. For poly people that is the biggest red flag that should never be overlooked. There are plenty of differences you can overcome. If you meet someone that's new to poly relationships it's fine to expect you'll have to teach them the ropes, but keep an eye out for that overly possessive trait. You can't change a person hard wired to be monogamous into a polyamorous partner. It won't work and you'll be miserable if you try. It's a barrier that simply cannot be broken. It's also something a person may not realize about themselves, so you'll have to show them. This is not all to say a monogamous person will always be an abusive lover, but to call attention to the need to know yourself and what relationships will work for you. If you cannot do monogamy don't try to make it work with a monogamous person. That barrier will eventually break you.
Bringing a new person into your polyamorous or polygamous relationship is a time of great excitement and of overwhelming concern. Being polyamorous or polygamous is not about constantly and desperately seeking sister wives or new addittions to your love life. It's about being open to it. It's fine to date people because you are open to multiple intimate relationships, but never forget to protect the love already in your life. This is a great chance to mention that a person claiming to be polyamorous just to sleep around all they want is not polyamorous. Sex just for the sake of sex has nothing to do with love. Polyamory is all about love. Every relationship is entitled to its' own agreed upon rules, but keep your terminology correct. When a whole new person and all of their energy and behaviors join your current relationship there are going to be difficult surprises. Life is going to change. It's going to feel like a mistake sometimes because humans are creatures of habit and your daily life will have to evolve to make room for all the new love in your life. You will worry that your lover might lose love for you as they develop it for another. Communication, and an understanding that love can't be measured or quantified, will help you through the struggle. If the entire process is easy for you and everything stays golden every day, good for you! Don't, however, expect that or hit the ground running the first time your feelings are a little hurt. Polyamory is not for the faint of heart. The best things in life require work and poly love is one of them.
It's so important to be a person that can commit and be impeccable with their word. Honestly, two people that cannot do these things will probably never have a good love life. Polyamorous people are already living lives that are more honest than most so why not take your happiness to the next level by choosing to be committed and impeccable in all things you do. The biggest barrier to any love is a lack of respect both for others and for yourself. Always striving to be a better person and finding people like you, in that sense, is a guaranteed recipe for success. The key here is to learn the true definition of success while sharing the purest love in your heart with all the people you hold at night.

Published By: Christopher Alesich
Matchmakers, Inc: Sisterwives.com