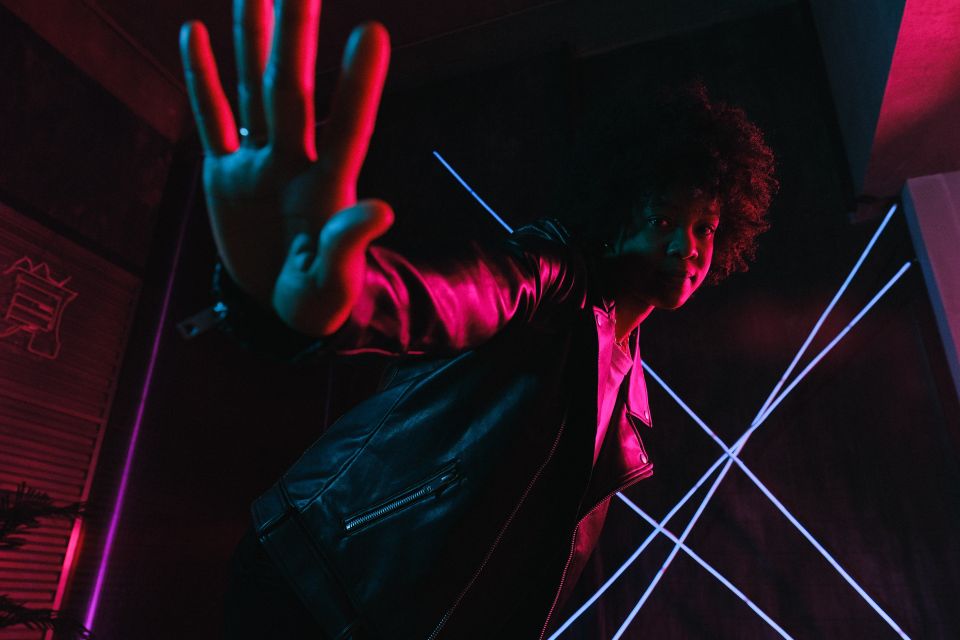 Tell someone you're in the process of finding a second wife as a husband, and you might get some questions and a few raised eyebrows. Tell someone you're looking for a second husband as a wife, and you might get a full lecture about why it's wrong and why you should reconsider.
Lately, there have been many negative opinions thrown around regarding polyandry--the practice of having more than one husband. It might be considered rare in this day and time, but polyandry does exist, and the reasons are varied.
So let's explore polyandry as a whole to gain a better understanding of why it may be regarded in a negative light.
How common is polyandry?


Although polyandry remains a unique arrangement, it can be found (and has been present) in nearly all continents. In particular, researchers have studied and surveyed societies in Asia and Africa to better understand this union type.
During my investigation, I found no exact number that reveals how many families practice polyandry. For the sake of this article, a conservative guess would be that 0.47% of the human population is polyandrous.
Experts have put together a list of possible reasons why polyandry occurs. Frankly, many of them are based on evolutionary concepts, and there needs to be more focus on modern reasons not just in certain parts of the world, but in all societies.
Here are several motives behind polyandry.
Socioeconomic


In older cultures where polyandry is common, socioeconomic conditions perpetuate this type of relationship. For instance, some communities in India and Nepal practice polyandry because families do not want to break up land inheritances when multiple brothers marry different women.
Under monogamy, these land inheritances would be divided between the siblings, and the resulting land portions would be too small to farm effectively. Additionally, men moving away to marry different women further deplete their parents' resources, resulting in poor living conditions for the parental unit.
Geographic


Some cultures are polyandrous because of their geographic location. This applies to isolated communities and communities with little access to resources. Thus, monogamous marriages with multiple children would not be feasible.
Evolutionary


In other instances, the imbalance between the male population and the female population has also led to polyandry. Although a man might be a suitable bachelor, he may be competing with many other males in the community. The logical solution is entering a polyandrous marriage.
Combined, the conditions mentioned above all make polyandry the best option to promote survival. Instead of focusing on carrying on the family line by joining a monogamous marriage and producing an heir, males in polyandrous societies are typically more influenced by the community's overall well-being.

Difficulties with finding a second husband


Although males may accept the fact that they might not produce an heir in a polyandrous marriage, they might still struggle with this truth throughout the relationship.
In reality, the idea that they are less likely to father their genetic children in a polyandrous marriage is a major stressor. In the same vein, sexual jealousy is a significant problem in polyandrous homes.
As a result, men often seek out and prefer younger wives who have a higher chance of giving them children. However, not all poly couples or groups want children. Other instances of polyandry are a result of the need for protection against intruders who may prey on wives when the husbands are away from the home for too long.
The first husband and wife would rather ensure safety than maintain a monogamous relationship and risk fatal harm. Other obstacles polyandrous households face are similar to any other poly relationship. These challenges include jealousy, unequal affection and resource allocation, and poor connections overall.
Benefits of polyandry


Likewise, polyandry's benefits mirror the benefits of finding a second wife. Particularly in Western nations, these benefits consist of more shared resources, a larger support network for the whole family, and more assistance in child-rearing.
For others, sexual and/or emotional satisfaction may be the most appealing aspect of having multiple husbands. You might just be someone who enjoys meeting other people, getting to know them, and sharing them with your significant others. You might be someone who wishes to be that supportive second husband to a hardworking wife.
You might be enthralled by the idea of spending the rest of your days not just with one person, but many others who feel the same. We get it: the monogamous lifestyle isn't for everyone. That's why we founded Sister Wives in the first place--to help you find your people without judgment.
So why the judgment against polyandry? One word: bigotry. Many believe that polyandry tips the power too much in women's favor. Others believe that polyandry violates the laws of marriage and nature. Others balk at the idea of men willingly handing over the reins to women in a household.
No matter the brand of sexism and intolerance, it's almost always absurd.
What's our stance at Sister Wives?
This is to say that the sensational articles questioning or even attacking polyandry come from closed minds. Additionally, polyandry isn't just "a misguided attempt by activists to equalize men and women" like polygamist Musa Mseleku would have you believe. Although equality and balanced power dynamics are fringe benefits of polyandry and sister wife relationships in general, it's not the main driving force behind it.
We must keep in mind that people also choose polyandry for no other reason than wanting more meaningful relationships or more joy in their lives.
At the risk of sounding cliché, I'll say it anyway: Love is love. Although we are called "Sister Wives," our site offers much more than that. You can sign up as an individual, couple, or group and search for a female, male, couple, group, or all of the above. So whether you're actively finding a second wife or wanting to explore polyandry, SisterWives.com is a safe space that allows you to be your authentic self.

Published By: Christopher Alesich
Matchmakers Inc: Sisterwives.com