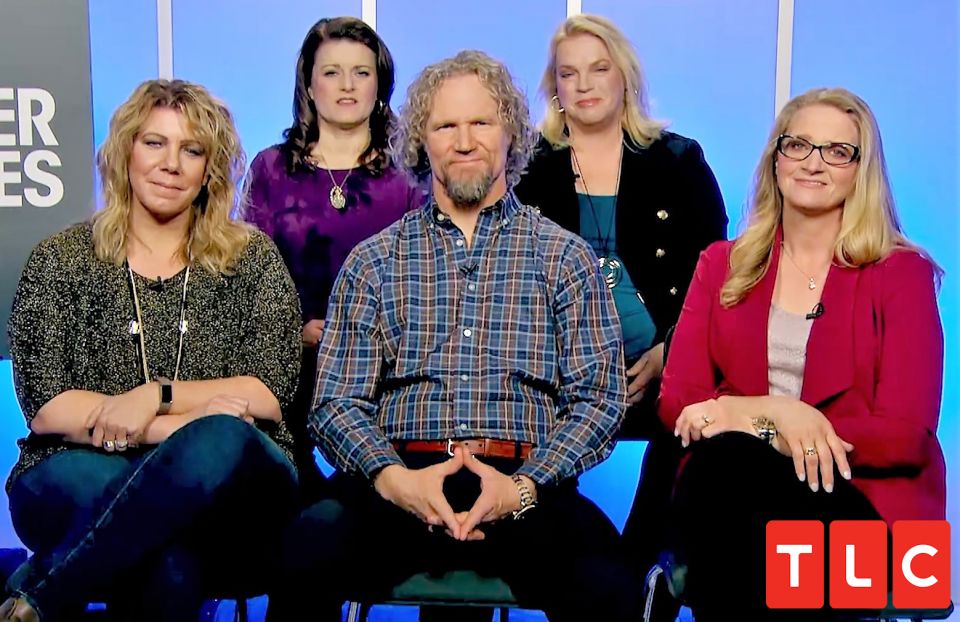 Reports from 2018 claiming Kody Brown was apparently courting a potential new 25-year-old sister wife but was reportedly turned down after proposing have resurfaced this week. According to InTouch Weekly, Brown was "heartbroken" by the scenario as he was eyeing her as a replacement sister wife for his first wife Meri, but was rejected. This is probably coming up again as more and more people believe it's true, as well as the fact fans watched Kody and Meri's relationship continue to disintegrate in the last season on Sister Wives.
Somehow, this has reignited the discussion around Kody's alleged favoritism towards Robyn. People are speculating she may have played a role in Kody's new relationship not working out. In this post, we'll update you on the situation and how you can avoid similar issues in your polygamous relationship and dating life.
Backstory


Though the strain on their relationship isn't news, Sister Wives fans are still awaiting clarification on whether Meri and Kody have permanently parted ways. We do know that the most recent season of the TLC series was quite difficult. Meri and Kody Brown said they were not in a relationship. Even though Kody said divorce was not an option for them, it sounded as though they rarely spent time together.
So, it makes sense that Kody would feel the need to court another wife in order to fill the void. Especially since this allegedly occurred before the pandemic, which was exceedingly stressful for the Brown family. The potential "replacement" for Meri was described by the InTouch article as a beautiful, young single mother of two, and had a "tomboy spirit." She also had a lot in common with Kody, so when she told him, "let me know if you ever want a young, hot wife," he was excited.
However, things apparently weren't smooth sailing on Robyn's end. According to reports, she admitted to feeling jealous so Kody cut back the amount of time he was spending with her. Despite this, Kody assured his buddies that he was confident this would still work out. He decided to propose to her as a way to show her he was still serious about their commitment. Unfortunately, the woman supposedly said she didn't see a future with Kody and her potential Sister Wives. Some reports even go as far as saying that the reason the woman said she didn't see a future there is that she felt that Robyn "controlled" Kody.
Do the other Sister Wives feel like Kody favors Robyn?


The other Sister Wives have discussed feelings of jealousy around Kody's relationship with Robyn, who is the newest addition to the family. The adjustment period of welcoming a fourth sister wife after having three for so long was understandably rocky at times, but the wives have come a long way in the last decade. However, what the wives themselves have said on camera about their feelings toward Kody and Robyn's relationship is nothing compared to what fans say online. In fact, Robyn has been accused by some TLC fans of trying to separate Kody from the rest of the family. Viewers have begun to lose faith that the other spouses will push back, allowing Kody to continue acting in a manner they feel seems selfish.
Does Kody blame the family's problems on "living in a monogamist world?"


When Kody and his wife initially went public with their polygamy in 2010, they were residents of Utah. At the time, he recalls, Sister Wives fans frequently approached him when he was on a date with one of his spouses and inquired about the whereabouts of the other wives. Now that the family lives in Flagstaff, he never runs into that problem. Kody said this season that he wondered if this is an indication that they're becoming less like a solid family unit and operating more in fractured segments. "Perhaps we appear more monogamous now because we live in a monogamist world," Kody said. "It does appear as like we are very isolated – as if we are a very non-polygamist family, due to our lack of interaction and distance." This of course wasn't helped by the COVID-19 pandemic, which caused the family to become even more separated.
So, to sum it up, we aren't 100% sure that Kody actually proposed to someone new in 2018. It's possible, but whether it's true or not, we're sure any polygamist can relate to feeling the need to find a new spouse when one leaves the family. There's a reason we have tried not to use the word "replace" in this article, though. That reason is that the goal should never be to choose someone to join your family simply because there's more space there now. You should first be sure you have space in your heart. While a new addition could help fill the void, you can never truly replace the relationship you had with someone else. And that's okay! Be sure to take the time you need to mourn the breakup. You never want to start courting before you and your other spouse(s) are all ready, healed, and on the same page.
In general, it's important to note that polygamists are not immune to jealousy. However, it's helpful to remember all the ways each individual relationship is unique in its own right. Sister wives or partners that share the same spouse may have to learn how to not view each other as competition and instead as different branches of the same family. Each person plays a role. If you or your partner begin to feel jealous - something that is natural and in some ways inevitable during polygamy dating - then it's vital that you respectfully address it. Plus, keep in mind it's a lot easier to deal with problems in your poly family in private rather than on national television!
At Sister Wives, we pride ourselves on giving people a way to find the poly love they're searching for. We provide the tools and resources you need to learn more about polygamy dating and the poly community as a whole. Whatever stage of your journey you're on, we're here to help! If you haven't already, sign up today to take advantage of our polygamy matchmaking services!

Published By: Christopher Alesich
Matchmakers Inc: Sisterwives.com