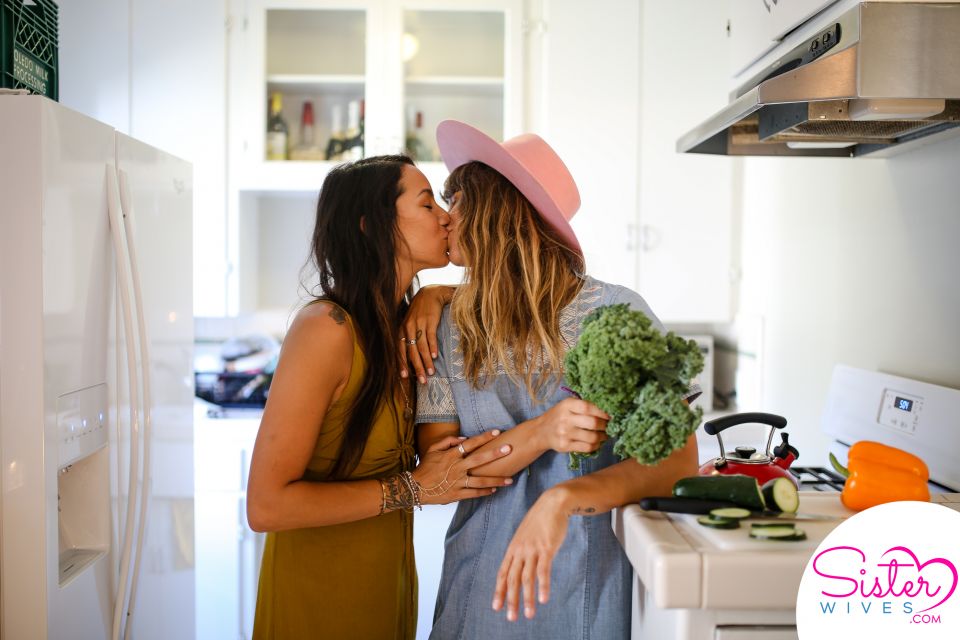 In queer and poly+ spaces, bi-poly folks - that is, bisexual people who are polyamorous - possess a unique identity. There are many reasons why bisexual individuals lean towards polyamory also and why you'll come across them on any given poly dating app.
Bisexuality and polyamory have a complex relationship. They share several stereotypes evident in both heterosexual and LGBTQIA+ communities. To illustrate the prominence of bisexual individuals in the polyamorous scene, consider that in one survey of bisexual women by William Burleson, 61% identified as polyamorous. Another report by Heidi Bruins Green showed that 21% of the participants were currently in polyamorous relationships, and 40% identified as polyamorous.
Let's unpack the reasons why bisexual individuals sometimes feel compelled to participate in poly relationships regardless of their initial stance on polyamory.
Polyamory reaffirms bisexual identity tangibly


In Margaret Robinson's article "Polyamory and Monogamy as Strategic Identities," she argues that poly relationships (which are commonly gender-blind), may help stave off the "bisexual erasure" bisexual individuals feel in bisexual and queer communities.
Unfortunately, bisexuality suffers from stereotypes similar to the ones polyamory is subject to. This includes being labeled promiscuous and expected to only be able to form non-monogamous relationships. Additionally, others view bisexuality as a fleeting chapter in someone's sexual or identity journey - up until they find either a person of the same sex or one of the opposite sex, according to Linda Garnets and Douglas C. Kimmel's 2003 book, "Psychological Perspectives on Lesbian, Gay, and Bisexual Experiences."
In other words, others see bisexuality as a stopping point before individuals eventually choose to be gay or straight. When bisexual individuals lean towards polyamory, however, they can refute the misconception that bisexuality is only "...a sexual and behavioral phenomenon rather than as a social political identity." (Garnets and Kimmel, 2003).
Like Robinson asserts, polyamory and monogamy should be considered strategic identities, which "...serve a political, social, or interpersonal function and are adopted by in-groups living under the surveillance of powerful out-groups." There is a lot to unpack here, but here is my main takeaway from her work.
When many people still regard bisexuality as an invalid orientation that belongs to neither heterosexual nor gay category, it makes sense that bi-poly individuals find the welcoming spirit of the poly world a refreshing change.
If a bisexual person has a monogamous relationship with only one person of a specific orientation or gender (for instance, a bi woman with a straight, male-identifying partner), then they feel their bisexual identity is overlooked. This results in a mental conflict about their true identity and how they can reconcile being in a monogamous relationship while signaling to the world that they are indeed bisexual.
Looking at the situation in this way, it's easy to see why bisexual folks are attracted to polyamory, then. Being able to connect with multiple people of multiple genders is a visible way of actualizing and living out their true identity as bisexual. Additionally, this bi-poly identity allows them to feel part of an accepting group that may share their social and political perspectives.
Benefits of being in a bi-poly group


In Geri Weitzman's "Therapy with Clients Who Are Bisexual and Polyamorous," several benefits of being in a bi-poly community arise. First is the opening of relationship doors - whether that's finally finding partners who are also bi-poly or finding partners who have no gender preference.
Second is the freedom to express one's innermost desires or fantasies without feeling judged. The third is the possibility of forming triads or quads with no gender limitations. Fourth is the feeling of acceptance. It's no surprise that the mainstream is unkind to unconventional ideas and lifestyles.
Alienation and prejudice is an all-too-common experience for anybody who strays from compulsory heterosexual monogamy, and it's even more common in bi-poly folks who might get shunned from both bisexual and heterosexual communities.
How to avoid a social faux pas with bi-poly folks on poly dating apps


Like I mentioned above, there are stereotypes that bisexual people fight daily. If you practice polygamy, chances are you've probably come across these stereotypes, too. In short, we mustn't discriminate when it comes to courting bi-poly folks on dating apps or websites.
First, not every bi-poly individual wants to have wild, erotica-novel fantasies with multiple people of different genders at once. Each person is different, and the key is establishing comfort levels, respecting boundaries, and meeting needs.
Second, not every bi-poly individual wants short-term, casual encounters. This stereotype that bisexual people cannot thrive in long-term, committed relationships is harmful and disrespectful. It's rooted in the idea that bisexuality is a constant push and pull struggle where the bisexual individual is never satisfied staying with one gender. Of course, every person signs up to poly dating apps like Sister Wives with different intentions - it's up to you to determine whether a relationship will work out or not.
Third, don't try to "convert" a bisexual person. Whether you're a man speaking to a bisexual man and trying to convince them that they're gay or you're a woman speaking to a bisexual man and trying to convince them that they just haven't found the right woman yet, this line of thought is completely inappropriate and tinged with biphobia.
Fourth, don't assume that a bi-poly person is completely out to their friends and family. A person's coming out experience should be determined by them and them only. The specific time, location, and conditions should be in their power, not yours, to respect their agency.
I've given you four basic tips on how to unlearn any misconceptions you may have about bi-poly individuals, but the truth is, every relationship is different. Moreover, every person is different, and one's identity is never set in stone. In short, it's impossible to cover every single scenario.
However, that's why I take pride in our poly community - we live our truths unashamedly, and welcome others with open arms who wish to do the same.

Published By: Christopher Alesich
Matchmakers Inc: Sisterwives.com