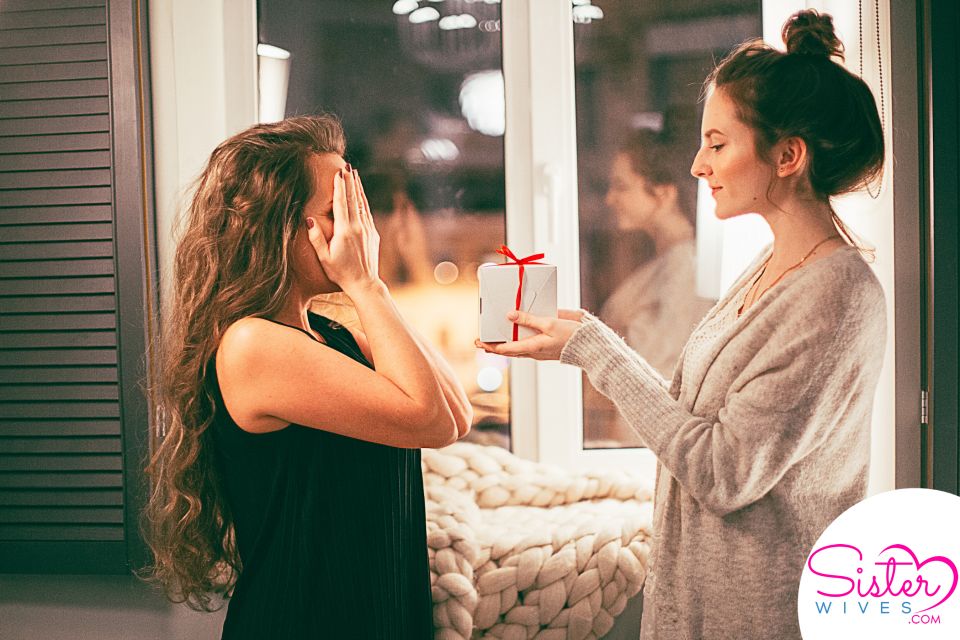 No doubt, there's a respectable roster of poly+ dating sites online. Some are built exclusively for poly+ members, and others feel like an afterthought hastily programmed after prioritizing features for monogamous couples. Inclusivity is fine, but when you have websites that focus on poly+ arrangements like the Sister Wives site, all other matchmaking services feel inferior. Catering strictly to the poly+ community, Sister Wives is dedicated to helping you find the right match.
And no, it's not marketing based on a fairy tale ending. Just facts. I'll be frank - some poly dating sites make poly+ dating seem like a wild goose chase. Whether it's finding out you've been chatting with a fake profile (or worse - a troll bot account), immature users, or just incompatible people, joining a dating website can be a wild ride you want to get off of. So let's review again why Sister Wives is a great choice out of all the sister wives sites.
Interactive social features


On the Sister Wives Dating Site, you can enjoy expected features like private messaging and match notifications. However, you can also leave comments on other members' photos, create group chats, and even launch your blog. Whether it's a witty, weekly commentary on your experience on Sister Wives or a practical guide on poly+ dating is up to you.
Just know we offer more than your typical matchmaking service because we're all about building meaningful bonds. Lest I forget - you can also video chat directly on our program, so you don't have to take it to sites like Zoom if you aren't ready to give out more personal information.
Fewer fakes, catfishes, and scammers


It's disheartening when you find out someone you've been flirting with turns out to be a catfish or something similar. Our site isn't 100% immune to these profiles, but we do take extra steps to keep them out. We monitor new and existing profiles to weed out potential scammers and catfishes so you have a genuine, straightforward experience.
Flexible arrangements


Most matchmaking services build their programs around this simple formula: "Single Male/Female looking for Single Male/Female." No hate for monogamous relationships, but the reality is there are many people in the dating world looking for more. That's why you're here, right?
The Sister Wives site accounts for these nonconformist arrangements. You can sign up as a single Male/Female, couple, or group and set your preferred matches to single Male/Female, couple, or group. If your ideal arrangement is none of the above, you can also leave a note in your profile, letting others know what you're looking for right away. This increases your chances of matching with others who feel the same.
Free VIP membership offer for single women


Though you can sign up as any of the profile types mentioned above, many of our users fall into the "Couple looking for single Female" category - hence our name Sister Wives. We support all arrangements, but this is a common relationship structure many people seek.
Therefore, we offer single women free VIP memberships to fill that demand and make sure these customers have the chance to match with every possible member that fits the criteria.
Dating support and advice


Most matchmaking services and sites push you to create a profile and then try to match you with as many people as possible until one sticks. Our approach is a little different. The poly world can be confusing, especially if you've never stepped into it. So we also offer dating support (and really, general life pro tips) on our website.
We cover everything from Trending News to how to recognize a Toxic Relationship. We also go into detail about poly+ terms, how to navigate poly relationships, what to do, and what not to do. When we created Sister Wives, we wanted a community where members can come together to discuss everything to do with the poly+ lifestyle and maybe to talk about other things going on in your life.
Even if you've found your match, we hope you continue to use our platform and help us build a welcoming, resourceful space.
Sister Wives is also available on smartphones and tablets


Some matchmaking services are only available on PCs, smartphones, or tablets. Good news: Sister Wives is available both on a web browser and as an app. This means you have access to your profile on your preferred electronic device whether that's a tablet, laptop, PC, or phone. Dating is exciting, so why not keep your matches at your fingertips?
From informative articles to a social media-like user interface, our intentions go beyond matchmaking. Above all else, joining Sister Wives means you come for the perfect match and stay for the community. And if you haven't found a suitable match 12 months after you join our VIP membership, no worries. In this case, we'll cover the costs for the next 6 months.
Sign up today - a standard membership is free!

Published By: Christopher Alesich
Matchmakers Inc: Sisterwives.com