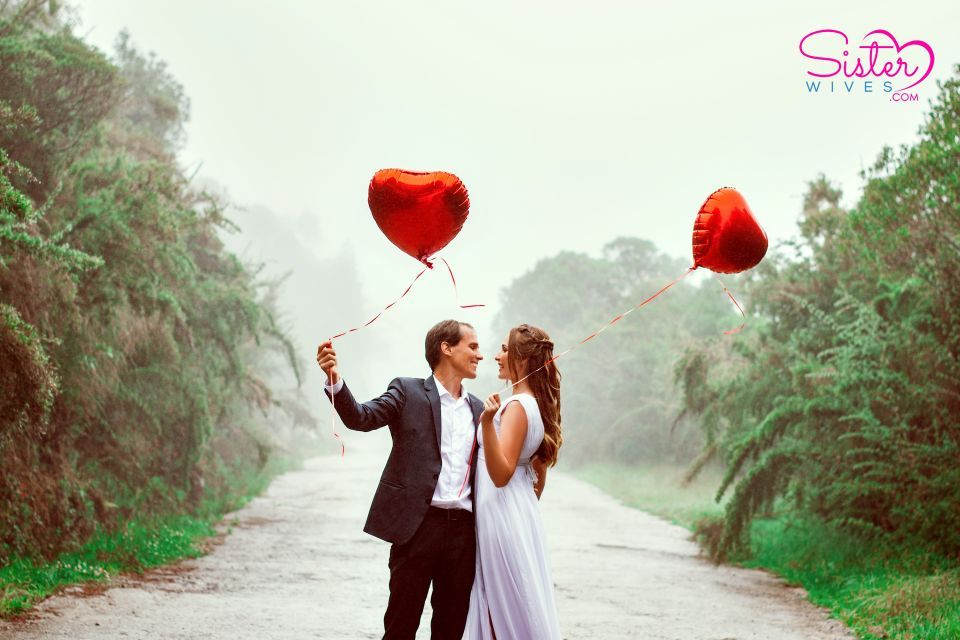 It is all too easy to take relationships—monogamous or polyamorous—for granted. A holiday like Valentine's Day is a great opportunity to take a pause and celebrate the important people in your life. There are lots of different ways to enjoy quality time with loved ones while poly dating. Some ideas are staying in and enjoying a movie together or enjoying a picnic in an outdoor area.
No matter if you prefer big romantic gestures or you feel less is more, our guide on how to celebrate Valentine's Day while in polyamorous relationships will help to show your affection to the people you love.
Plan for an intimate meal or other activity at home
You may have a tradition of going to a nice dinner every Valentine's day with your spouse or partners. Getting dressed up and designating special alone time helps fill up our love meters. Want something more intimate? Grab some groceries (or order them if possible) and cook dinner together. It'll take more work than just ordering off of the menu, but it may lead to some new traditions.
Go for a vacation
Is there any place you have been wanting to go? Valentine's Day could be a chance to tick that place off your bucket list. What's more, you will be on vacation with the people you love. How's that for a win-win situation? Alternatively, you can have a staycation. If working from home has you suffering from cabin fever, why not rent out an actual cabin nearby? Or, rent out an Airbnb in your city and spend a night or two in new surroundings. You can order in or take advantage of a kitchen if you're renting out an apartment or home.
Anticipate jealousy and failed plans
Valentine's day can bring up some overwhelming feelings. One partner might feel jealous of another's Valentine's day gift. A secondary partner might feel left out if you and your nesting partner decide to have a special dinner—alone.
If your plans are suddenly thrown out the window by unexpected events, expect disappointment all around. It's always good to have something to fall back on in our poly dating opportunities. Polygamy dating requires us to manage expectations around holidays like these. If you are making plans individually with your partners, iron out the details well before Valentine's Day 2023—and account for any potential disruptions.
It can be hard to dispel the need to go all out lest you risk looking like you don't care about your relationships. Emotionally healthy and rational adults shouldn't put too much pressure on themselves for a single day. But love makes us act in ways we never thought we would, for better or for worse.
Have a backup plan
If you were counting on a dinner reservation to make your Valentine's Day, you might want to rethink your strategy. If anything else, COVID-19 has taught us to adapt and always prepare for the unexpected. You can sign up for something online that's unlikely to be canceled, like an online class or a live music show. Play your favorite board games or video games together. If you're not much of a gamer, have a movie night complete with movie theater fares like buttered popcorn, candy, and sweet drinks.
Don't forget about your platonic relationships
Valentine's Day is known for declarations of romantic love, but modern Valentine's Day celebrations should include platonic loves, too. The past three years have shown us not to take time for granted, so Valentine's Day 2023 is an opportunity to show friends and family that they are loved. Send your best gals and pals bouquets, chocolates, or their favorite snacks. Text them meaningful messages listing the qualities you love about them and memories with them you cherish most.
The best gifts aren't just material things, either. Poly dating on a budget is possible, and the best memories of Valentine's Day 2023 will be spending time with your loved ones, not with an extravagant gift.

Published By: Sister Wives
Matchmakers Inc