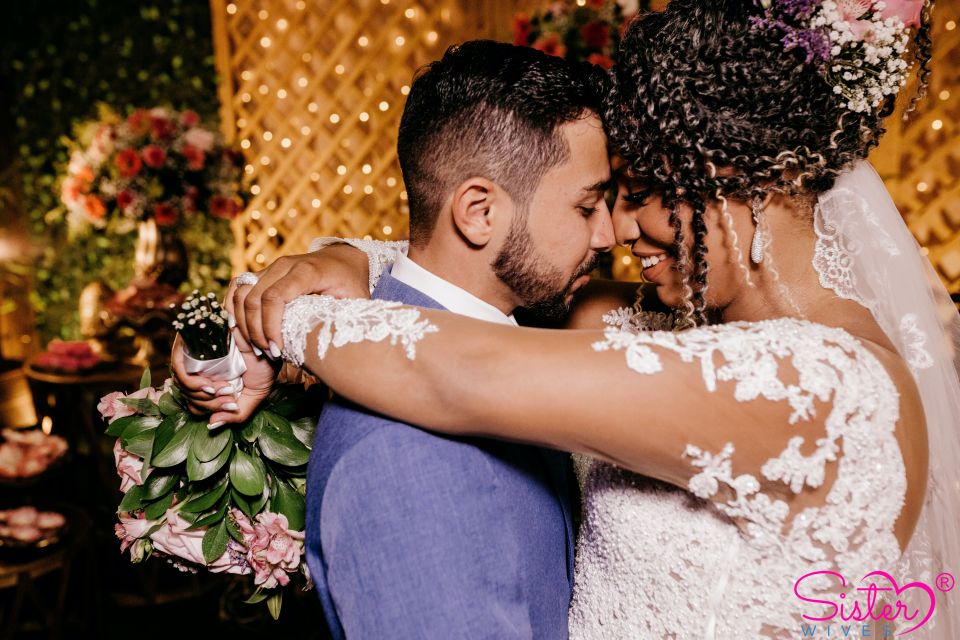 Before we explore the lifestyle of the first wife, second wife, etc., in a polygamous marriage – or give out any advice – one thing must be made perfectly clear:
The specifics of any relationship, including a polygamous marriage, are up to the individuals within the relationship itself. Though there may be a widely agreed-upon set of "rules" for relationships of a certain type, the people involved in those relationships must agree on boundaries, schedules, and other relationship specifics ahead of time. As an example: Just because one polygamous relationship specifies that there are duties a first wife must perform, that does not mean every single polygamous relationship must follow those rules.
With all of that said, let's examine the first wife in a polygamous marriage.
Permission to Marry
Is permission from the first wife needed for a man to marry the second wife?
Many believe that, for a polygamous relationship to work out successfully, the first wife's knowledge of a prospective second marriage and her permission are desirable. If you are the first wife, and your husband wants to pursue a second marriage, discuss it with him openly and honestly. Depending on your relationship "rules", he may or may not go ahead with the marriage if you do or don't approve. Be open minded and as mature as possible about the prospect.
First Wife Versus Second Wife – Jealousy
Jealousy is a human emotion that is sometimes hard to avoid. Even in a polygamous marriage, where all parties have agreed on this specific lifestyle, jealousy can happen. Though the first wife may have consented to their husband marrying someone else, they can sometimes struggle with feelings of jealousy and the impression that he is "cheating" on her.
It's not uncommon for second wives to feel insecure, constantly comparing themselves to the first wife. They may feel the man has more loyalty toward the first wife because they were second in the relationship.
It's important for all the wives involved in a polygamous marriage to feel equally loved and important in the relationship.
Duties
Once again, we can't stress enough that the following may or may not apply to your specific guidelines where a polygamous marriage is concerned. In some cases, however, there are certain duties assigned to the first wife including cooking, and/or housekeeping, and/or childcare, etc. All of the wives may also contribute to childcare, housekeeping, etc., as defined by each unique relationship agreement.
Legal Marriage
Currently, in the United States, it is not "legal" to be married to more than one woman. If there is a polygamous relationship, and the man considers himself married to all of his wives, and actual "legal" standing may only apply to the first wife (if they were legally married). The others would simply be considered additional relationships, by law.
Whether You're the First Wife, the Second Wife, or…
One of the most important things to remember in a polygamous relationship is that, for it to succeed, all parties must act maturely and always be ready and willing to discuss things openly and honestly.
No matter how many wives are involved in a polygamous marriage, in some manner, they must all get along at a certain level. Before entering into a relationship such as this, you must make sure you understand any and all rules, expectations, duties, etc.
Are You Looking for Others with Which to Pursue a Polygamous Marriage?
The Sister Wives community would like to help you explore not only your options but help you get to know others involved in a polygamous lifestyle. By attending our activities and events, you can be introduced to people who share many of the same beliefs you do.
Check out our "Blogs" to see what others have to say, not only about our service, but their lifestyle in general. Our website offers videos, matchmaking services, chat opportunities, and much more.
If you'd like to speak to a representative, please fill out our convenient online form and send it in. In the meantime, consider following us on social networks like YouTube, Facebook, Instagram, and Twitter.

Published By: Sister Wives
Matchmakers Inc