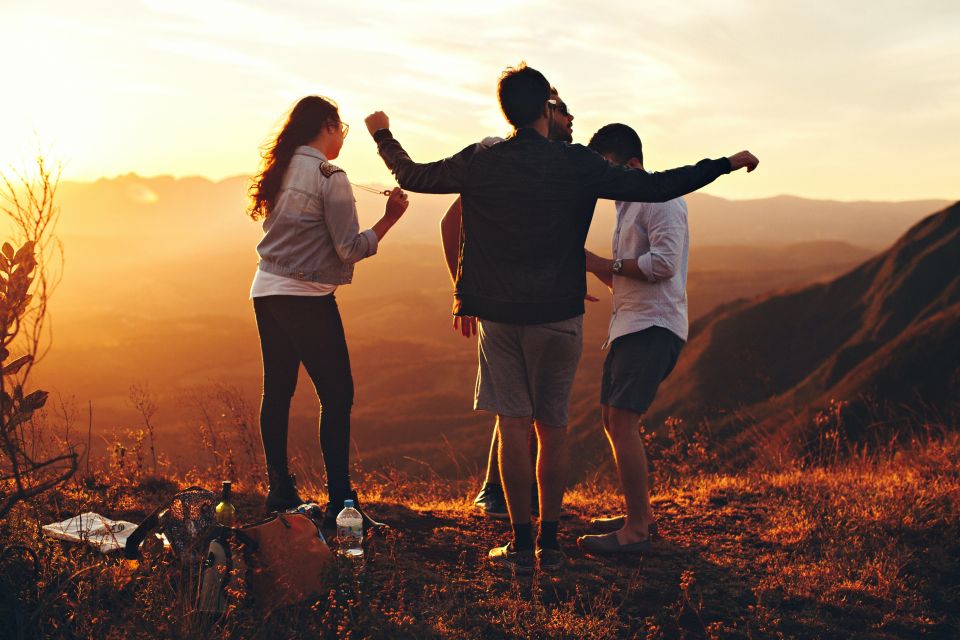 Non-traditional things are often met with distrust, or even disdain.
It's natural to fear the unfamiliar. That fear helped humans evolve into the dominant species on planet Earth today. The term 'fearless,' in fact, refers to an impossible state of being. It's not possible to be without fear. Instead, we find ways to manage our fears and to use fear to guide us to better decision making. Managing risks, and considering if possible benefits are worth a risk, is part of the journey into adulting like a pro. The twist is, when we become so comfortable that we stop taking any risks, life tends to slip out from under us anyway. It's important to stay fresh and keep on moving. The same applies to our relationships. We owe it to the people we love to not let life stagnate.
Polyamory is not the only answer to avoid stagnation, but more people should consider the benefits.
Maybe your first thought is that if your relationship is fine, why would you change anything? Think about a car or a computer. You can wait for a problem to reveal itself, or you can be proactive to avoid issues.
Having an issue with your car doesn't mean you've done anything 'wrong'
at all, but it does mean you weren't proactive in order to avoid issues.
Hopefully the issue is small, but something catastrophic can result from general neglect. Same with a computer. Once a virus has taken over your system it can result in years of recovery from a stolen identity, or worse. These things, like relationships, require attention. They have to be nurtured. When working with another human on anything, you have to expect them to change over time. Being open to your relationship itself changing can help avoid the type of rigidity that refuses to bend, then eventually breaks.
Define Sister Wives


Being married, or in any long term relationship, should not mean that a woman's desire to be a sister wife, or a man's desire to explore finding a sister wife or polyamorous wife, is an insane option to grow more together. Polygamy dating is just dating and requires no commitments. A long term couple can safely explore the lifestyle without damaging their existing relationship as long as communication is excellent, minds and hearts are open, and intents are in the right place. This is not practice or prepping for a separation. It's embracing your love on a deeper level and exercising the trust you share to see if growing your relationship this way could work for you. The discomfort you may feel as you start dipping your toes into the polygamy dating pool is nothing but societal pressure to 'stay within the lines.' If those lines are thwarting your growth or happiness it's best to jump right over them! Two people that love each other can make the transition into a poly lifestyle without falling apart. Lean on each other.
Polyamorous Wife


Terms like 'sister wife' and 'polygamy' can seem especially hard to swallow, so it's important to remember they are only two of many terms that refer to options in the world of polyamory. The whole idea of polyamory is that your love life should suit you and the ones you love, not what others believe is right for you. If 'polygamy dating' is not your jam, you can easily trade the term for general 'polyamorous dating.' You also are not required to define yourself by terms like gay, lesbian, queer, or anything that doesn't suit you even if you're involved, in some way, with someone of the same sex within your polyamorous relationship. Two men dating the same woman doesn't mean the men are even bisexual, even if they all enjoy sex together. You define you. Polyamory allows for this freedom to find and define your real self. Sexual relationships aren't even required for a loving group of people to form a poly family of their own. It's important to remove sex as such an important factor in forming legitimate, loving, lifelong relationships.
Taking control of your life and relationships leads to living more honestly. Having three husbands or wives, or boyfriends or girlfriends, is just as healthy (if not more) as living in a monogamous arrangement.
The key is that everyone involved is encouraging everyone to live authentically. Authenticity paired with plenty of love and support results in lives that feel more complete and full of purpose. If you have the maturity to allow each of your lovers to live and love in ways that are right for them, you can find success in polyamory. If relationships work better as a form of control for you, polyamory would be a tough path.
Ultimately, we should all follow the paths that suit our beliefs, feelings, desires, and capabilities. Polyamory is not right for everyone just the same as monogamy is not the golden answer to happy relationships. No matter what a relationship should look like to you, don't be a person that judges relationships that would never work for you. This works both ways as there are too many polyamorous people that will claim monogamy is a terrible, unnatural, way to live. The truth is, there is little natural about human life at this point. We have the gift to make choices and pursue our individual joy. If polyamory is workable for you, consider it a blessing. If monogamy is best for you, consider yourself blessed. Knowing yourself and pursuing your unique happiness while supporting others trying to do the same is the only way to be truly happy. It's even in the Bible. "Judge not..."

Published By: Christopher Alesich
Matchmakers, Inc: Sisterwives.com