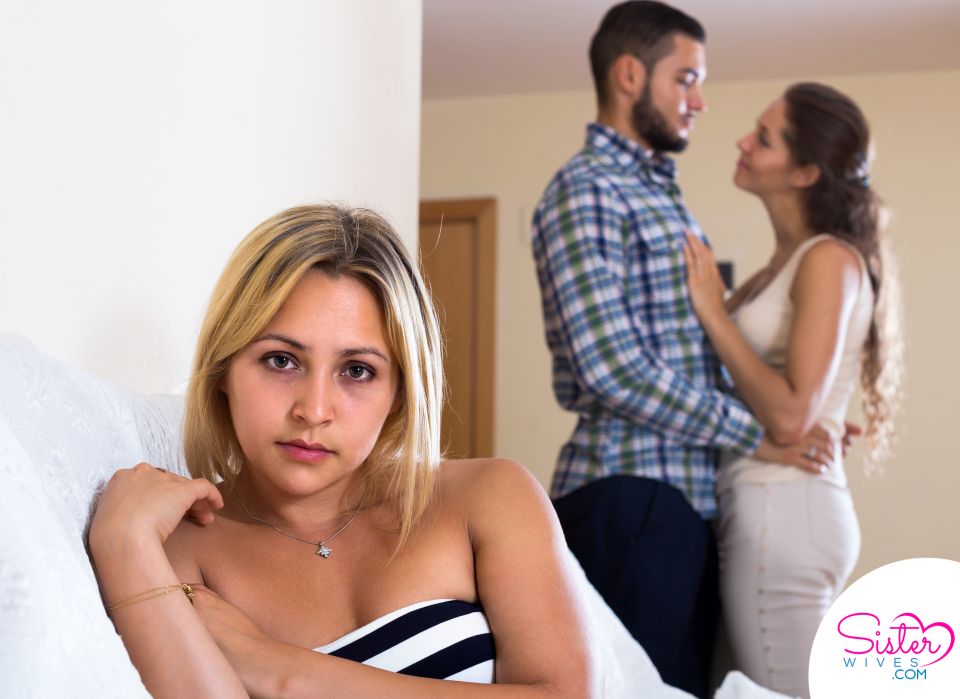 Webster's Dictionary defines fidelity as "the quality or state of being faithful." It's a powerful word as it can refer to faithfulness to many things, like faithful to a religion, a marriage, a person, or an idea. However, most people think of monogamy and marriage when they think of fidelity. In fact, infidelity is one of the biggest accusations polyamorous people face when confronted about their relationships that involve multiple partners. The idea that one can be faithful to many lovers is lost on people who insist there is only one acceptable version of a committed relationship. In some cases, they may be right. A total lack of commitment to poly 'lovers' doesn't necessarily mean you don't have a polyamorous relationship. Levels of commitment and faithfulness are free to be determined by the people involved in a poly relationship. So, is it possible to cheat if you're polyamorous? How are the lines drawn that make poly relationships legitimate in the first place?
Let's circle back to the concept stating that levels of commitment and faithfulness are free to be determined by the people involved in a poly relationship. This concept cannot apply to only polyamorous relationships, right? It has to be the same for monogamous relationships, right? Wrong! Being monogamous comes with a set of rules that does not allow for any kind of straying from your relationship or marriage. Honestly, even looking at another person, other than your husband or wife, boyfriend or girlfriend, with sexual desire is considered being unfaithful. This may sound harsh, but according to Christian standards of monogamy, it's absolutely true. You should only have eyes for your monogamous partner. If you do not avoid sexual thoughts about others, you are dabbling in infidelity. Therefore, freedom to determine the nature of your relationship, in this sense, only applies to polyamorous people. This is why many monogamous people feel it's impossible for a polyamorous person to be faithful. Here's a hint though, they're wrong.
To limit the definition of fidelity to only fit the concept you've chosen to follow simply doesn't add up. You can have full faith and commitment to the idea of a family in a form that suits your desires. To assume that a perfectly happy 'family' isn't legitimate because it doesn't conform to your standards is pure arrogance. Polygamy has earned an unfortunate reputation because of patriarchal abuses throughout history, but it doesn't make a polygamous family any less legitimate than any other family. Same for any poly group sharing a concept of family together. A woman that wants to be a sister wife, or a man that is looking for a sister wife to join his family, needs no approval from society to validate their family or desires. Polygamy dating is complicated enough without naysayers trying to interfere. To suggest a man is 'cheating' on his current wife by seeking a sister wife can only be valid if his wife is unaware, or does not approve. It's nobody else's business.
This brings us around to the point. Whatever is considered 'cheating' is only the business of people involved in a polyamorous relationship. For monogamous people, it's cut and dry. They've chosen a pre-set path where all the rules of monogamy apply. Even if they say they don't mind an occasionally straying husband or flirty wife, if they aren't only having eyes for, and especially sex with, each other, they are being unfaithful. They'd be better off declaring they are polyamorous and allowing each other to explore without the boundaries of monogamy. It doesn't mean they can't be married to each other. It would only mean they refuse to stay married to the concept of monogamy. It also would mean they'd have the freedom to determine their own rules and start having a more honest conversation about themselves. Once polyamory is embraced your relationship can evolve into its' unique form.
Cheating, as a polyamorous person, can be a complicated matter. It's difficult to pin down because cheating would require someone failing to meet the expectations that have been set with each person they are involved with. If you have one partner and an open sex policy it's fine to have a one night stand, but developing deeper feelings for another person requires discussion with your current partner about how to move forward. A closed poly group may want to bring a new person in, but it requires everyone involved to approve, and the answer could be no. What if strong feelings have already developed? You have to be honest about staying involved with this new person, if you do, or you'd be cheating. There are many ways to 'cheat' if you're polyamorous depending on how your relationships are set up. The rewards polyamory offers are endless if you can handle so much nonconformity while remaining honest and true to your commitments. It requires a strong and open mind. The pre-set expectations of monogamy have their own complications, but you certainly won't be alone when issues arise. Monogamy is cut and dry, which might be best for most people.
Whether you choose monogamy, polyamory, polygamy, or to stick it out on your own, it's important to be supportive of everyone around you. If you can't be supportive, be kind. No matter what relationship we're in, it can be tough. Dating can be hell. Polygamy dating and poly dating are no different than monogamy in this sense. We all have to ride the emotional roller coaster and figure out the things that are best for us. If we help each other find those best things, and live honestly from square one, we can all avoid a lot of cheating and broken hearts. If your girl says she wants to be a sister wife, help her find a good family. If your boy says he's bisexual, help him find a good bisexual poly couple. If your best friend says they are anything out of the ordinary, help them be the best at it. Don't cheat any of the people you love out of their best lives.









Published By: Christopher Alesich
Matchmakers, Inc: Sisterwives.com