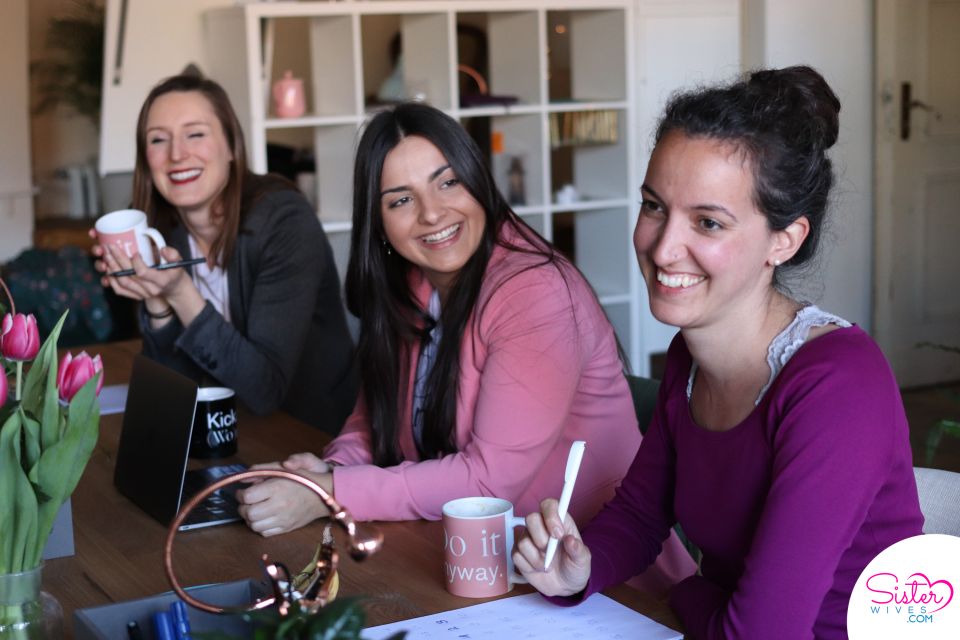 Why Do People Choose Polygamy Dating?
People have come a long way and although society still plays an essential role in their lives it no longer tells them how to live. Nowadays there are numerous societal and cultural factors that are responsible for the increased interest in polygamy dating. Furthermore, there are women who talk openly about how it is to be a Sister Wife, who are happy with their lives and who recommend it to others. In other words, there is lots of information on the poly lifestyle online and those who are curious about it should take the time to read it.
Why Do More and More People Turn to Polygamy Dating?
How many people have had various unsuccessful monogamous relationships? Does this mean that they do not deserve to be happy? Why should monogamous relationships be the only option people have? It comes as no surprise that more and more people turn their attention towards polygamy dating and the advantages it brings:
Numerous people have seen their parents live in a marriage without love just for the sake of society and for fear of being judged; people do not want to repeat the mistakes their parents have made, they do not want to be surrounded by resentment, unhappiness and frustration and they look for a way to have healthy relationship. For some of them polyamory is the only way they can accomplish that.

Church no longer has the impact and power it used to have decades ago; people who have been in monogamous relationships have failed and they have committed adultery or ended up getting divorced. Traditional marriages are not the only option and they are not for everyone.

People deserve their own definition of love, commitment, sex and trust and if they believe they can love more than one person at the same time they should do it.

More and more individuals turn to dating apps and this enables them to find suitable partners easier than they would if they had to go on traditional dates.

The media seems to be willing to discuss polyamorous relationships openly and it provides useful information to those who are interested in such relationships.
Men and women no longer like the idea of having a single partner for life and in such circumstances they turn their attention towards polygamy dating. This does not mean that they do not value commitment, it just means that they are aware of the fact that their needs can be met by multiple partners and this is wonderful. Polyamory is not going anywhere anytime soon, especially given the fact that monogamous relationships seem to have lost their values and charm.
Do You Want to Be A Sister Wife?
It is not every day that you decide to change your lifestyle or to enter into a poly relationship and this is why you should take this seriously. If you are interested in joining a family and being a Sister Wife, you should first decide whether this suits you or not. To be completely sure you make the best possible decision and this is what you need to be happy you should ask yourselves the following questions:
How jealous are you? Can you handle seeing your husband with another woman and spending time with her?

Is this something you really want? According to an interesting article in Women's Health

"Often, one partner is more into the idea of experimenting with the polyamorous lifestyle than the other," explains Thompson. If that's the case, it can cause a problematic power imbalance. "You

should be in such a relationship because you want to not because you are afraid of losing your partner.

What motivates you? Do you feel limited by monogamy?

Have you felt secure in your relationships? Sharing a partner can change the dynamics you are used to and there is no room for insecurity if you want to make it work.
As you can see, if you want to be a Sister Wife, you should choose a couple with a solid relationship, one that you feel comfortable with. This is a life-changing decision and it should be treated as such. There is no one forcing you to do something you do not feel comfortable with and being part of a family can be rewarding should you be willing to give it a try.
How to Find a Sister Wife?
Nowadays the best way to find a Sister Wife is to go online and to join dating sites for poly people. There are also applications for poly dating that you can use to see what persons are interested in joining your relationship. What matters is that you are honest about your preferences, your needs and desires. Finding a new member for your family might take a while but it is completely worth it.
As far as poly relationships are concerned, each of these relationships is different. There is not such a thing as a perfect recipe that works for all individuals who have adopted the poly lifestyle. Poly couples do fight, they experience jealousy and insecurity but they learn how to manage them so that they do not affect their relationship. In any relationship it is essential to set some ground rules and to stick to them. It is important to feel comfortable when you express what you feel and to take into account what you share with each other.
Overall, polygamy dating can be the best thing you can do for your life and for your happiness as long as you do things the right way and you take it slowly. If you are new to poly dating, it is best to educate yourselves on the matter, to listen to what others have to say about this lifestyle and to see what you have to do to make it work. Last but not least you should know that communication is essential in order to have successful relationships and to be happy.

Published By: Christopher Alesich
Matchmakers Inc: Sisterwives.com