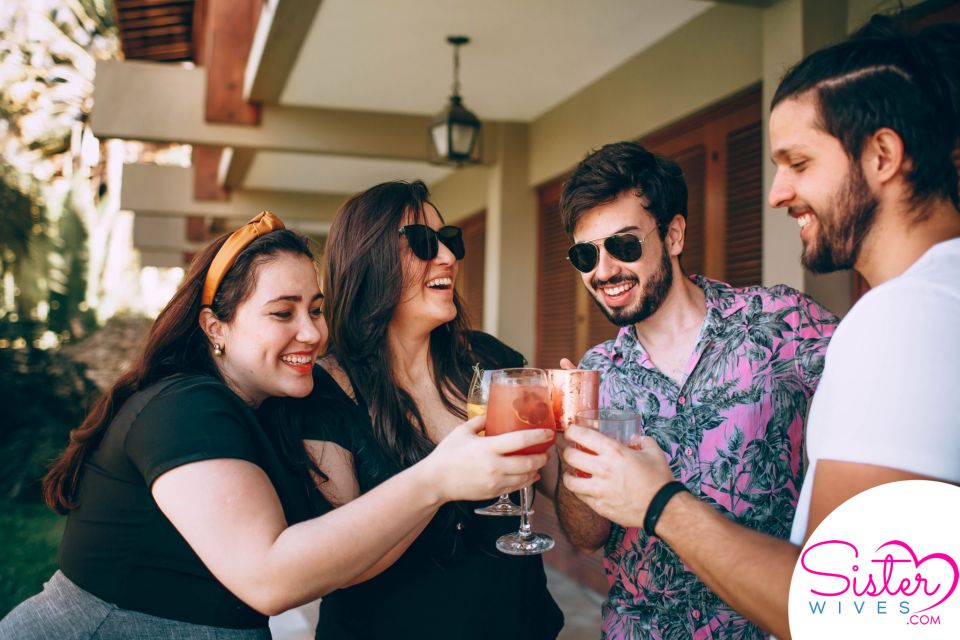 A few weeks ago, we posted an article on Millennials and Poly Dating Sites. Millennials have always been considered the most open-minded generation. That is, until their younger siblings came of age.
Generation Z covers the years 1997-2012, making them between 9-24 years old. Even though over half of Gen Z are under 18 years old, we still have plenty of research on their opinions and behaviors.
Does Gen Z Use Dating Apps?


According to a 2018 Global News study, 73.2% of Gen Z use dating apps. While many millennials grew up alongside technology, Gen Z either can't remember a time before social media existed, or weren't alive yet. This has normalized online dating and dating apps, whereas previous generations may have felt awkward or uncomfortable doing so.
In 2020, Tinder surveyed 3,453 Gen Z users. Of that number, one fifth said they would explore polyamory. It also found that 71% feel that online platforms have allowed them to connect with others, and three quarters said dating apps help them to get to know themselves better.
In our opinion, these numbers will only continue to grow as Gen Z ages. This is partially because some people with less open-minded, Baby Boomer parents may not feel comfortable exploring new options until they're not living at home.
However, a huge contributing factor is how technology and popular culture have made information on polygamy and polyamory more accessible than ever. Let's take a look at how poly dating is portrayed in the media and on social media.
How Gen Z Learns About Poly Dating


Like their older millennial siblings, Gen Z-ers were probably first exposed to poly lifestyles through television. Before the Sister Wives TV show, there were shows like MTV's True Life, which featured an episode on polyamory in 2009.
Today, they can further their observations by following social media influencers who are poly. There's a wide variety of polyamorous, polygamous, and otherwise non-monogamous bloggers, YouTubers, Instagrammers, and TikTokkers. Some influencers and celebrities have even gone through the process of exploring, then coming out as poly or non-monogamous while sharing their journey with their audience in real-time.
What this has done is further normalize the poly lifestyle as a whole. We can see this by observing an app like TikTok, where Gen Z (it's biggest audience) can stumble upon a poly person's videos without specifically searching for poly related videos. Sometimes, the video isn't even about polyamory or anything, but the creator happens to live a poly lifestyle openly and frequently posts videos answering their audience's questions.
While reality shows like Sister Wives have given our community exposure, there's an added layer of relatability when it comes to influencers versus reality TV stars. This may be a result of some reality TV shows seeming produced, or just the fact that they're on TV makes them less "real" in our minds sometimes.
Additionally, a poly influencer's content usually isn't defined solely by their lifestyle. Obviously, we know that being poly isn't the sole defining factor about ourselves, but this is something often overlooked by other people. Many people hear poly - especially polygamy - and expect you to look and act a certain way, or at least for your whole personality to be based on this one aspect about yourself.
So by learning about poly lifestyles through someone they trust, but whose content focuses on other things, it shows Gen Z-ers that being poly is, well, pretty normal. By not making their poly lifestyle the main focus of their content, they show their young viewers that it's not something that's always going to be a spectacle to everyone.
However, there are some people who post content that does focus heavily on their poly lifestyle, which has its own benefits. These are the influencers who people that think they might be poly go to get some more information or just observe their dynamic.
Gen Z has a unique opportunity to learn about poly people and families from a variety of different perspectives. And, they can do so comfortably and at their own pace without having to actually interact with the people they're observing.
Will More of Gen Z be Poly Than Previous Generations?


With all of the above being said, it's important to note that increased exposure and normalization of poly dating doesn't equate to more people being poly when they're older. While we have seen an uptick in consensual non-monogamy in Millennials and older Gen Z-ers, a lot of people also choose to not label themselves, which is perfectly fine.
The reason we're writing this article isn't to hypothesize that there will be more polyamorous or polygamous relationships in the future. Instead, we simply think it shows that more people will be open to the idea of it for themselves as well as for others.
What we think (and hope) the information here shows is a continued increase in not only acceptance, but support for the poly community. Knowing that Gen Z is open-minded like Millennials but more outspoken activists on causes they believe in, we can't help but have faith that this generation will help bring progress to our community.
How the Sister Wives Dating Website is a Resource


We hope this and all our articles are a resource to people of all ages and generations who are exploring polygamy. The key to understanding is through connection, something we are passionate about here.
That's why it's free to access several resources on our website, including articles, our member blogs, user forums and more. Our members have shared our real experiences and perspectives in the hopes that someone else can learn from it.
We encourage everyone interested in poly lifestyles to read up on these, even if they're just intrigued by the topic, and look forward to seeing what progress Generation Z brings to the poly community in the future!

Published By: Christopher Alesich
Matchmakers Inc: Sisterwives.com