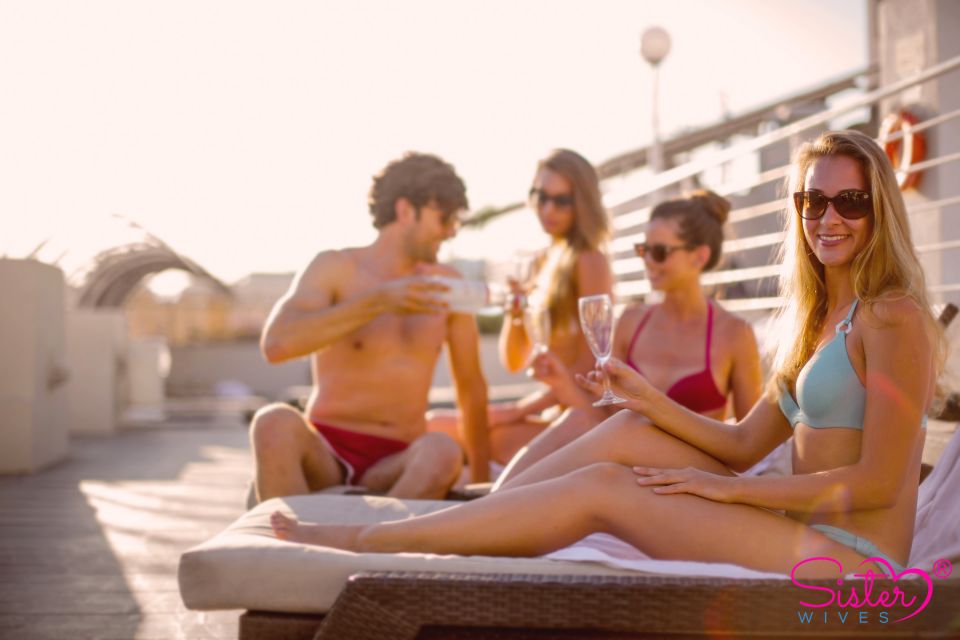 Do you find yourself curious about how to become a polygamist or enter into polygamy? You may have already seen documentaries and "reality" TV shows regarding the topic. After doing a bit of research, you feel like you're ready to find consenting adults and enter into a polygamous relationship. So, what's next?
If you've heard of polygamy, you may also have heard of polyamory. You might assume they're the same. They are not. There is a distinct difference. If polygamy is your goal, you need to make sure the people you're becoming involved with are interested in a polygamous relationship, not polyamory. Shortly, you'll be introduced to the perfect opportunity to find others who want to be involved in a polygamous relationship.
Before that, however, let's look at some things you need to consider before entering a relationship or lifestyle that involves more than one dedicated partner – polygamy.
Understand What It Is You're Looking For
As with anything you enter into as a new pursuit, before you get started, determine – to the best of your ability – what to expect. This isn't something to just jump into on a whim. Don't overlook practicality while focusing the companionship involving sister wives or how sex works.
Will everyone sleep together in one bedroom? Will children be involved? How does every person in the household feel about living together? Are children already in the relationship? With your family and friends, how open will you be about your new lifestyle?
These are things to consider.
Embrace Openness
Whatever it is you want, instruct yourself as to how to be upfront about it. You might worry what other people will think about your lifestyle. You don't need their approval, remember that. You may not receive approval from family and friends, but they live their own lives – not yours.
Be open and honest about who you are and the life you have chosen. Ease into discussions, if you must, but have those discussions.
Practice Patience
It may take some time to get used to the idea of polygamy. It's already hard to date other people, but it's even harder if your focus is to find someone worthy of a dedicated relationship. Multiply that relationship by numerous people and you're in for a challenge.
You can't rush into polygamy, at least not successfully. Keep the faith that what you want to happen will and keep your mind open. If it's meant to be, it will be. When you meet the right person, you'll know.
Here's a great way to find others who participate in polygamous relationships.
Is It Time to Explore Polygamy? Sister Wives Dating and Matchmaking Service Can Help
Looking for true love? You can, even in this day and age, to find real love. Through the Sister Wives community, you can seek out and share helpful advice and find a sister wife.
Do you find yourself becoming more and more interested in a polygamous lifestyle? Would you like to explore your options? Whether you are a couple in pursuit of a sister wife or a single seeking a sister wife, we can be of assistance. Not sure about the polygamous lifestyle? Find out what others have to say on our "Blogs".
At Sister Wives, we are dedicated to assisting people in becoming a sister wife, or helping them find other polygamists, and connecting them online. Become more familiar with the Sister Wives and our lifestyle by attending one of our activities and events.
We provide detailed profiles, search options, fun ways to chat and interact, matchmaking services, video chat, and more. Sounds intriguing, doesn't it? Contact us today to find out more. We have a convenient online form that you can send in. We'll be in touch. You can also join through Facebook and follow us on networks like Instagram and Twitter.

Published By: Sister Wives
Matchmakers Inc