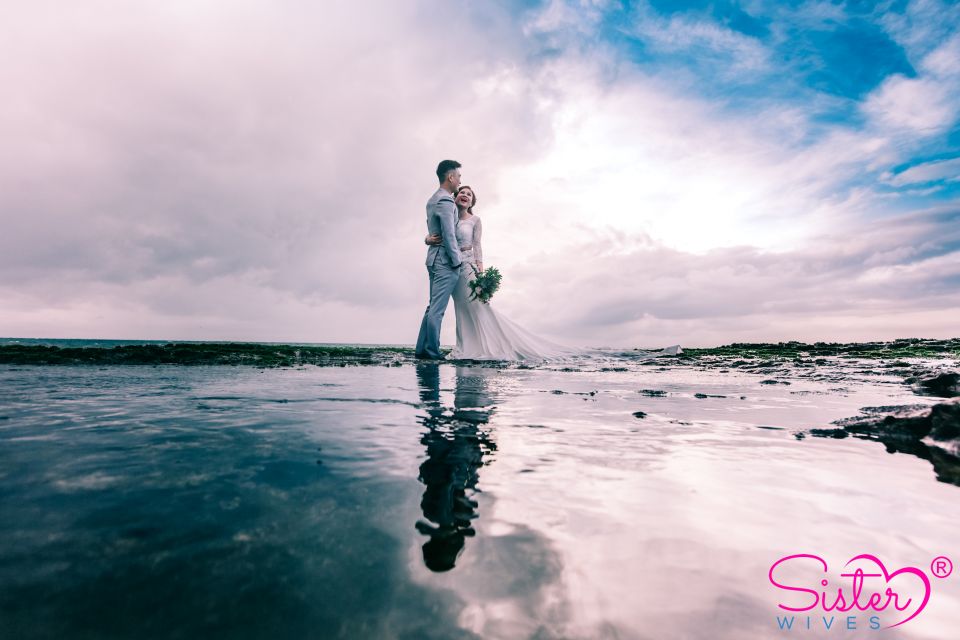 You may have seen the television show called Sister Wives. It, and other recent programs, introduced many to polygamy for the first time.
Numerous legal issues arise where polygamy marriage is concerned, particularly in United States. Polygamy is not technically legal in the US. If, however, you have met a woman whom you would like to include as one of your wives in your polygamist relationship – and she lives out of the country – how do you legally bring her into the United States?
Under traditional circumstances, a fiancée visa could be acquired, thus allowing her to enter the state and legally marry you. But the problem arises with the legality of polygamous marriage.
Legally Marrying
In this situation, where you're bringing someone into the country on a fiancée visa, in order for her to legally marry the person designated as her fiancé, that fiancé would first (technically) need to divorce his other wives. That way he'd be available to marry the woman entering the country. Of course, that's probably not going to happen in a polygamous relationship.
Not being able to legally marry all of the wives in a polygamous relationship can also present problems when it comes to adopting children, insurance benefits for children, extending benefits or security to wives, etc.
Security for Sister Wives
While, legally, not a lot of security is provided to sister wives courtesy of laws and the government, much of the "security" experienced by them revolves around the man in the relationship. His character will have everything to do with how loved and/or secure each sister wife feels.
A lot of things need to be decided upon ahead of time, before entering into a polygamous relationship. In this type of "marriage" it is not uncommon for some members to feel needy, experience jealousy, anger, and more. Some of the immediate security of sister wives can come into question due to simple human emotion.
Actual financial security, especially if something should happen to the husband, is another matter. Technically, unless at least one of the wives is legally married to the husband, very little in the way of financial security will automatically be guaranteed. Even if it were, it would only apply to the legally married wife. In a will, of course, a husband can leave his estate (or parts of it) to anyone he chooses.
There are a lot of technical and legal issues involved with polygamous relationships. Your best bet is to hire an attorney who is on your side. Yes, they do exist.
Assistance with Your Legal Issues
To make sure you're doing everything as aboveboard as possible, retain a lawyer who is familiar with polygamy and all of the legal problems that can arise with the lifestyle. While the attorney will not be able to find a way for you to legally marry all of your wives, you may be able to work out a plan that will see to the security of your wives and/or children.
While we will not promote one particular attorney here, by Googling something on the lines of "attorneys who can assist polygamists with legal issues", you should be able to locate a handful of attorneys who can be of assistance. Many will even provide a free consultation.
Sister Wives Dating and Matchmaking Service Can Be the First Step Toward Polygamy Marriage
Sister Wives Dating and Matchmaking Service provides matchmaking services, video chats, detailed profiles, search options, fun ways to chat and interact, and more. We value the privacy of our members as a highly trusted service. Feel free to check us out on social networks like Instagram, Twitter, and Facebook.
Contact us today, using our convenient online form, to find out more.
Why not become more familiar with the Sister Wives and our lifestyle by attending one of our activities and events? You can also find out what others have to say on our "Blogs".

Published By: Sister Wives
Matchmakers Inc