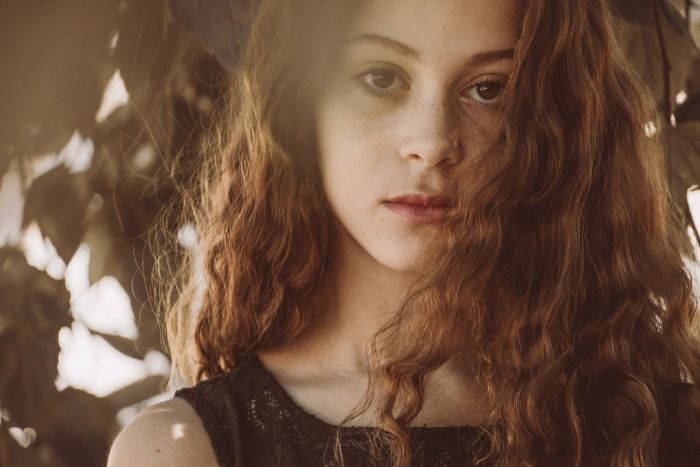 The world of polyamory provides boundless possibilities for lovers to form lives and relationships that bring them joy. The diversity of desires among polyamorous people shows, while we are often very different, we share a belief that love's only limits should be the ones we choose. Polyamorous dating and polygamous dating are exciting. It's time to meet new people and share ideas. Discovering relationships, lifestyles, and connections you may have never considered before helps you grow and eventually build a life that makes you truly happy. Here are a few rules to keep in mind along your journey. A few things that will help you stay on your fitting path.
Never compromise your true self or values.
If you are a sister wife looking for a polygamist man or family it's possible to come across a situation that doesn't really fit what you're seeking. Some polygamist families are very religious, or strict in other ways, and many modern sister wives, or women wanting to become sister wives, prefer a more modern situation. This also works in the reverse. If you wish for a strict religious family it wouldn't make any sense to compromise your desires in order to date a more liberal polygamist man. Bending yourself too much to suit another person won't lead to a happy outcome.
Polyamorous dating also requires individuals to know what they are seeking, or are open to, at least. A guy that wants no commitments has no business dating a couple or group looking for someone to join their closed situation. It's possible the closed group may want a one night stand, or occasional rendezvous, with this guy but everyone involved needs to be clear about expectations. Ideas about what polyamory means to you are important, early and often, when dating among polyamorous people.
Don't judge!
Not everyone will be like you. You will meet people with a lot in common and you will meet people with almost nothing in common. Embrace it. Before you start judging the sexuality, ideals, or desires of others consider the fact that you are also the target of senseless judging from monogamous people who think you're sick. So just stop it. Get over yourself and accept people for who they are. This way, they can be honest and upfront about themselves and save you both a lot of time and trouble if it'll never work.
Honor your commitments.
People say plenty of things to get somebody in bed with them This is often no different in the polygamous or polyamorous dating world. At a basic level it can be harmless as long as everyone involved knows it's just a little fun. It's okay to be explorative about your intentions early in any dating relationship. Talk about your thoughts and feelings openly. Enjoy your dating time while you sort out a possible future and how it might look. Don't, however, start making commitments you're uncertain about or don't intend to keep.
Successful polyamory requires the ability to trust your lovers. A strong polygamist family requires everyone in the family to be truly invested. Knowingly breaking this trust, or your commitments, can cause permanent damage and make future joy for a lover, or family, more difficult to find. Don't be responsible for the lasting sorrow of someone you claimed to love. Don't make agreements as a tactic for short term happiness when it comes to affairs of the heart. Take yourself and your potential lovers seriously.
Keep an open mind.
Life is more fun around people with open minds. Polyamorous people generally have open minds or they wouldn't be polyamorous in the first place. It's easy to become jaded or set in our ways. Becoming set in our ways may even be inevitable. The trouble with closing off possibilities is the danger of limiting yourself, and relationships, to situations that aren't working for everyone any longer. If a partner or someone you're dating expresses interest in something new, don't compromise your values, but don't dismiss new things with zero consideration. Don't forget the fun and excitement you're privy to by being polyamorous.
Be an advocate.
Living outside the normal expectations of society can be nearly impossible for many people. Polyamorous and polygamous people have their fair share of adversity. There are plenty of folks that simply will not accept any long term relationship except for a monogamous, heterosexual, marriage. Vocally supporting good people from all walks of life only serves to make the future better for everyone. You don't have to go pounding the pavement in every march for equality to make a big difference. A simple word or two when needed, or showing basic empathy toward others, can go a long way in the world immediately around you.
Finding the polyamorous relationships that work for you, and your style, should be a fun and enlightening experience. Finding a sister wife to join your polygamist family should be an exciting process. A woman finding her perfect family to join as a sister wife should thoroughly enjoy the journey. If we follow some basic standards, everyone, no matter which polyamorous style they have an interest in, can enjoy the dating experience. Excellent communication and a strong sense of self leads to beautiful bonds being formed. Friendship bonds are equally as important as the bonds you share with your lovers. Finding your poly style will open the correct doors for you. Letting your style perpetually evolve will keep them opening.

Published By: Christopher Alesich
Matchmakers, Inc: Sisterwives.com