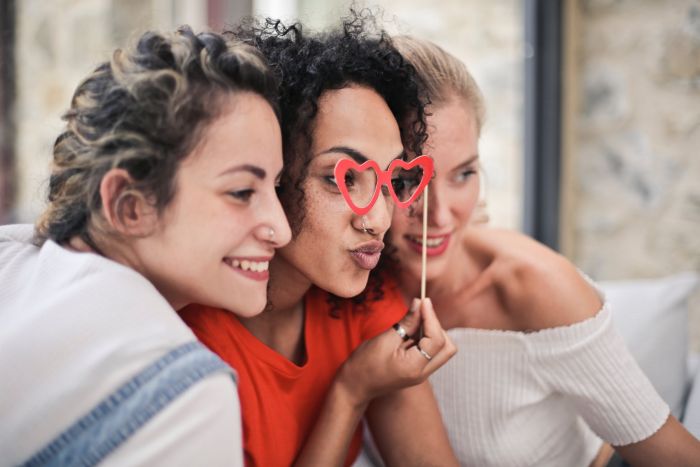 Humans have opinions. Some opinions are very strong while others may be of little importance. Either way, we are full of them. It's good to have opinions! They are developed from experience and knowledge and they help keep your life on a stable track that you can comprehend and make progress on. Sometimes we think we know more than we do and sometimes that leads to attitudes or words that only work to harm the world around us. Knowing when and where your opinions can help or when they will only cause harm is a trait everyone needs to develop.
Polygamous and polyamorous people are no stranger to opinions that only work to cause harm. If a woman mentions she wants to become a sister wife she will face harsh scrutiny by people that disagree with polygamy. It's important for a man looking for a sister wife to know his prospective sister wives face this scrutiny so he can be supportive. It's the same story for polyamorous people. Discussing the issue and providing support to your partners, and your peers, is a necessity. Unfortunately, there are too often harmful opinions being expressed even within the polygamist and polyamorous communities. The inability to accept the diversity of lifestyle and choice does serious damage to the happiness and viability of polygamist and poly families.
Diversity conjures images of a multi-ethnic group. While the right to date a person of any background you please is important, diversity means this, and so much more, in the polyamorous world. Diversity refers to every possible variation in the world outside of yourself. There is diversity in dating standards. Diversity in religious views. Diversity in expectations. It's everywhere you look! Other people are not always like you and accepting this will free you from creating negativity in the world.
Here's a great example. A current 'Sister Wives' star recently expressed her disapproval of a couple on 'Seeking Sister Wife'. She feels their choice to have sex before marriage was morally wrong. At the very core it is none of her business. It's not her family or relationship and she has no place even sharing an opinion on the matter. While it may seem harmless on the surface, words like this go a long way in making life more difficult for polygamist people. Words like this are divisive and seek to put others below yourself as if, somehow, it makes you morally superior. People questioning polyamory or polygamy may hear this and use it to help form a negative opinion of both. It shows a lack of solidarity and a belief that polyamory is basically immoral at its' core.
Solidarity is vitally important when you don't live according to societal norms. People that want to express disapproval, and prove they are correct, will look for any cracks they can find and expose them. Having an opinion and convincing others to agree with you is like a drug for some people. They can't get enough and if you give them the power they'll have everyone they know shunning you. Every time you think you're winning their approval by saying things against others like you, they're actually getting further ahead. Don't feed the beast of negativity.
The old saying, "if you can't say anything nice, don't say anything at all," fits perfectly here. A sister wife can approach a fellow sister wife privately with questions about her choices, but they should avoid nasty judgments when speaking publicly about each other. The same goes for the polyamorous community. Concern for one another is healthy. Judging each other is not. A good rule of thumb before expressing disapproval of others is to first ask yourself, "is this helpful, is it doing any good?" If the answer is no it's best to keep your opinion to yourself.
Finding sister wives is like finding gold for a polygamist man. Finding multiple partners you love is heaven for polyamorous people. The joy polygamist and polyamorous lives can bring is beyond words. There are too many miserable people in this world that want nothing more than to rain on your parade. They find multiple romantic partners, of any sort, to be morally corrupt and they aren't afraid to say it. The entire poly community must maintain solidarity. They must learn to respect the many different possibilities when more than two people love each other. Embrace the diversity. This is the only way to show the world against us how beautiful our lives really are.





Published By: Christopher Alesich
Matchmakers, Inc: Sisterwives.com