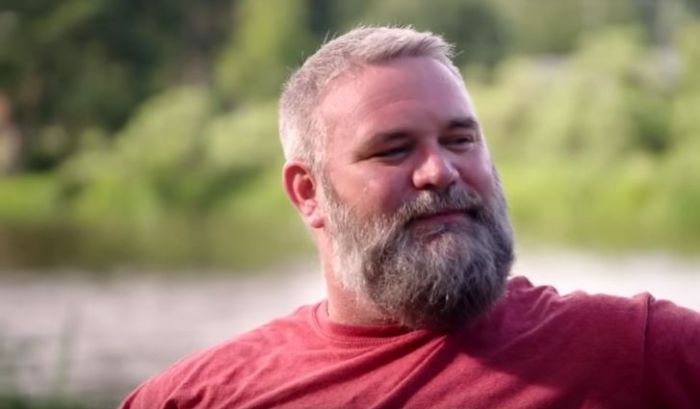 Saturday June 15, 2019 the Shocking news came out that Bernie McGee from Seeking Sister Wife has passed. This is a Complete Shock to us and fans of the show. His Wife Paige McGee Confirmed the sad news. The Facebook admin for the
Seeking Sister Wife Group also shared this sad news with everyone. Most of the info so far has came from his wife Paige McGee.
The Death of Bernie McGee
The post in the Facebook Group said "It was just confirmed personally that with a sad and heavy heart Bernie McGee, Paige's love of her life, has passed away :( please send love and prayers to their family at this time." The fans wanted to know more, but there was just not a lot of information out yet.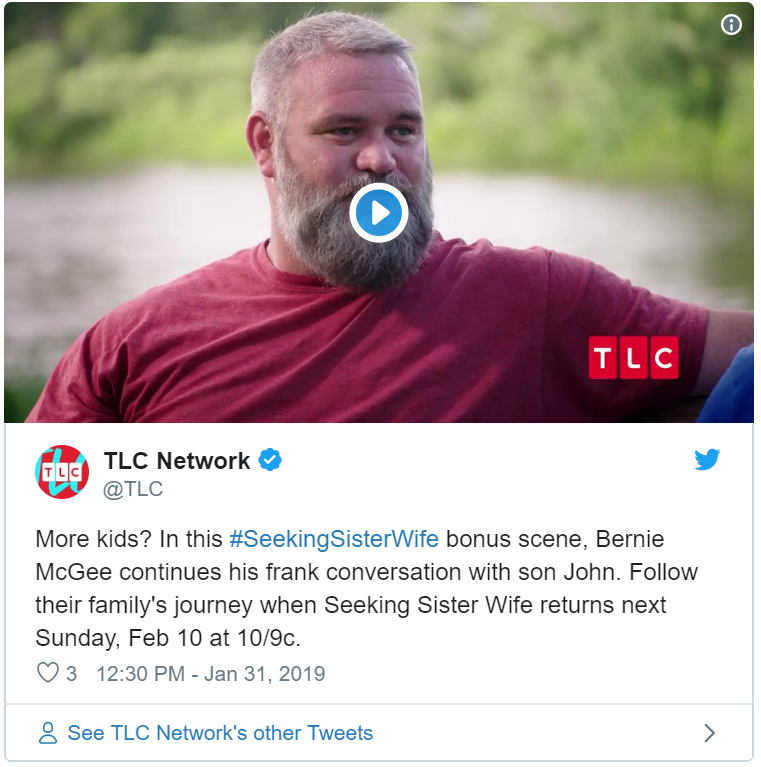 What happened to Bernie McGee
From what we know about Bernie's death, he was riding his bicycle trying to lose a little weight and have over all better health.
His wife Page McGee, which was also on the Seeking Sister Wife show posted the post below.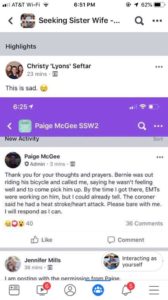 If you are able to read it, you will see that the post shows that Bernie was Riding his Bike. He Called his wife and told her he didn't feel very good. Paige left to go pick him up, but by the time she arrived it was already too late. According to the coroner, it was a heat stroke and heart attack that caused him to pass away. This is very sad news for all of us and his fans, and was very unexpected.
Bernie and Paige McGee have two sons that were also on TLC's Seeking Sister Wife. The McGee's tried their hand at polygamy dating on the show but it did not work out and they did not end up in a polygamist relationship.
It is unknown if they were still looking for polygamy.
Bernie and Paige were married a long time before attempting to add a third to their relationship on television.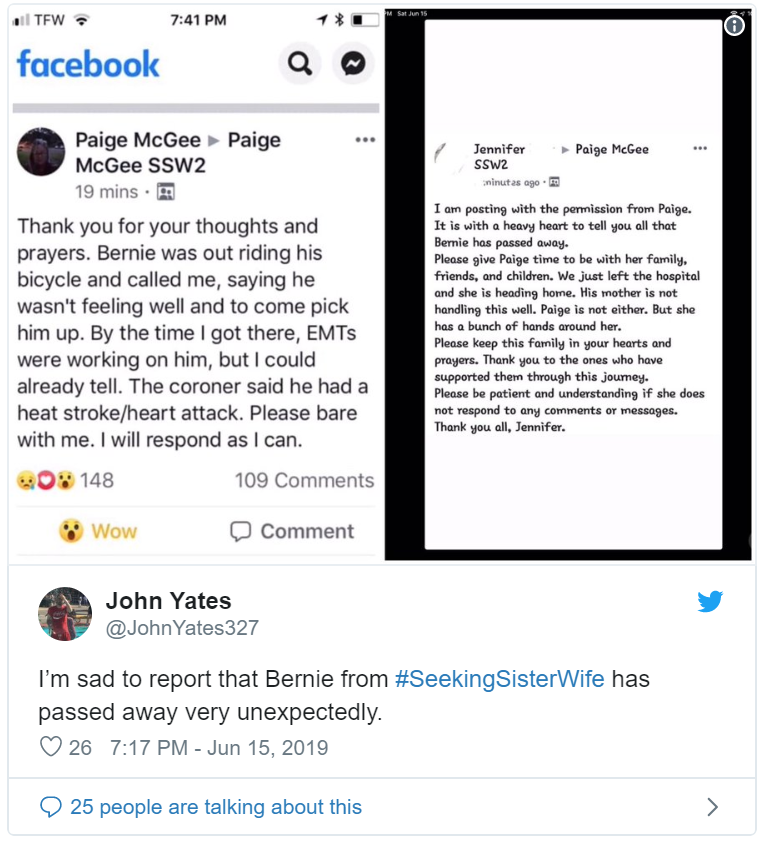 TLC has Not yet announced anything about a new season of Seeking Sister Wife. However the Brown family was spotted with cameras and seemed to be working on a new season of Sister Wives.

Published By: Christopher Alesich
Matchmakers, Inc: Sisterwives.com