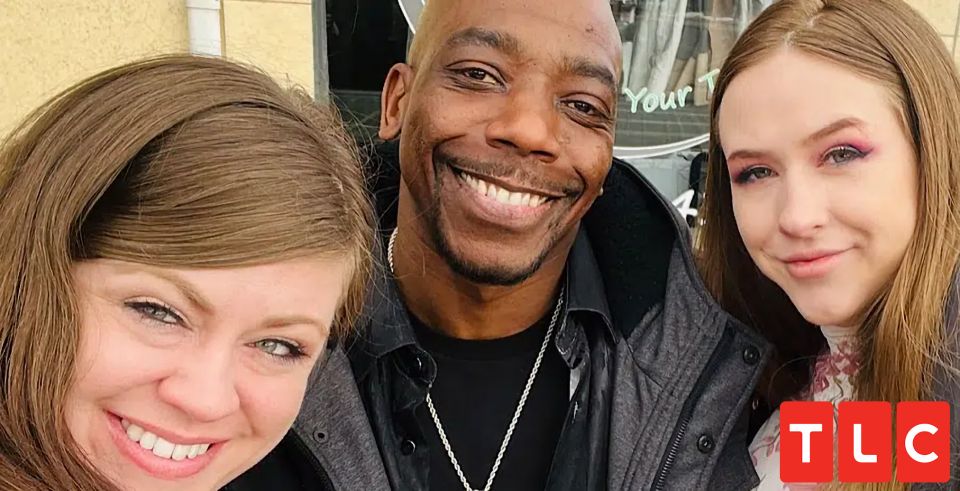 On June 6, the fourth installment of Seeking Sister Wife premiered on TLC. The first episode, titled "Who Doesn't Like Thirds?" introduced us to two new couples, the Davises, and the Foleys.
This season, viewers will also get to catch up with some show veterans—the Merrifields and the Joneses—as they find a sister wife to join their respective families.
Different Paths to Finding a Sister Wife
When it comes to growing a plural family, no two stories are alike. During the premiere episode, we got to meet some new faces and hear about their experiences with polygamy.
The Davises on Finding a Third Sister Wife
From the teasers and all the pre-season content we read beforehand, we knew that the Davises had an unusual family dynamic.
Jennifer and April are the ones who are legally married, and they both adopted their husband Nick's last name. However, we find out that April and Nick had been together for 14 years before meeting Jennifer through April's work.
It has been four years since Jennifer joined the family, and now, they're trying to find another sister wife to add to the mix. What's more, Nick is the main caretaker of his and April's son, while Jennifer and April work.
It's revealed that April's son is not actually Nick's, but he is the father by any other definition.
The Foleys on Courting a Younger Sister Wife
Steve and his then-wife had been married for 12 years when they met Brenda and became a plural family. Since then, the first wife has left the family due to negative emotions surrounding polygamy, but Steve and Brenda are still going strong.
On the show, Steve (42) and Brenda (38) are discovering just how difficult it may get when finding a sister wife that can get along with both of them. Right now, they're courting April, a younger woman of 21.
Steve and Brenda are hoping all works out, but we'll have to stay tuned to Seeking Sister Wife and see whether the two women will end up getting along.
The Merrifields on Growing a Big Family
Dannielle and Garrick Merrifield are back for another season. This time, they're determined on finding a sister wife after participating in a non-legal ceremony in Mexico with the newest member of their family, Roberta.
Although preparations were underway to bring Roberta to the US (including a divorce between Dannielle and Garrick), it seems that the new sister wife still has personal matters to deal with back home.
For now, the American couple is courting Lea, a nurse who resides in California, whom they met online. On the show's first episode, the couple drives from Colorado to California, and they meet Lea at the airport. All goes well, but it seems Roberta is experiencing some jealousy, making the idea of a virtual call feel uncomfortable.
It's helpful to note that Garrick feels a religious calling to start a polygamist family and become head of a large family. Fortunately, it seems that their potential sister wife Lea fully understands the responsibilities of a sister wife—so far.
The Eppses on Finding a Third Wife
Previously, the Epps family was thought to join the show, but scandals surrounding Marcus Epps may have led producers to cut the family from season 4 of Seeking Sister Wife.
While fans were excited to learn as the throuple finds a sister wife, we'll need to wait for the next episode to see if the Epps family will be around.
When is Episode 2 of Seeking Sister Wife Airing?
All future episodes of the show will air on Mondays at 10 PM ET on TLC.

Published By: Sister Wives
Matchmakers Inc