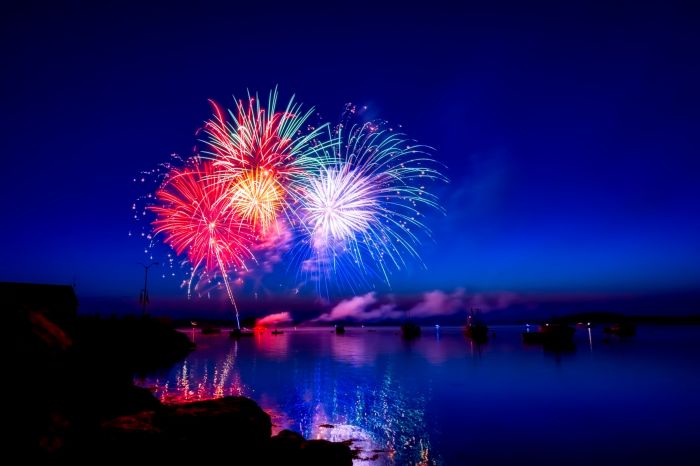 American society is heavily steeped in traditional marriage and the concept of a 'nuclear family.' This is odd when considering the number of unique families far outweighs the number of what is perceived as 'normal' families. Families come in all shapes and sizes. Many unique families were made possible by the dedication of admirable individuals that didn't have to take on the responsibility of raising someone else's child. Even so, some people that have had the great fortune of finding a good marriage, having healthy children, and finding decent work like to pretend they have accomplished moral superiority instead of feeling appreciation and humility. Humility is too rare, unfortunately. These folks will often gladly let you know your family is less worthy because it's 'flawed' or looks different, or you'll at least see this through their fake smiles. There's a beautiful irony in this that polygamous and polyamorous people can embrace. While struggling is never fun, and inventing your own family based on your true self isn't easy, it provides insight and enlightenment that those who've had it too easy will never understand. Consider these few things next time you feel judged, and embrace the compassion and pity you feel for the poor souls that have no idea who they really are.
Let's start with a woman that wants to be a sister wife. Even as she steps into the complicated world of polygamy dating, which is enough pressure alone, she might have family and friends turning their backs on her. She might have to face most of the journey to find her polygamist family alone. That means no phone calls with girlfriends to talk about her struggles, no family to show her unconditional support, possibly no community around her where she can be herself and take time to let everything go. When you've decided to embrace who you really are, and play by your own rules, it might mean losing everything before gaining all of who you are. It's a journey that breaks a lot of people. Finding others like yourself will ease the struggle and help make sure you stay on your correct path. Loneliness can be overwhelming and lead to compromises that shouldn't be made. Your new community doesn't have to be other women that are, or want to be, sister wives. People that choose to live outside of societal 'norms' can all help each other. The friendships you build along the way can be deeper and more enduring than you imagined possible.
A man that wants to be a polygamist husband faces particularly harsh judgment from people that oppose the idea. Other men often stay away from a man that is looking for sister wives. Building a polygamist family is a concept they're scared of. Women may accuse a man seeking sister wives of being a misogynist even if he's a huge supporter of feminism. A few bad apples have painted polygamy in a bad light and a polygamist man will be all too aware of the negative views out there. Without sounding like polygamists should be too apologetic about people in the past they don't even know, a little public good goes a long way. Volunteering in your community, helping neighbors every chance you get, sacrificing your Thanksgiving dinner to go work at a soup kitchen, etc… This is not to pay any kind of penance. This is to challenge the haters. Give them something to talk about. As you build your family the ability to add even more good to the world will grow with it. Leading by example is a concept that's been lost on too many men today, and it's a concept polygamous men will benefit from. Your future sister wives will admire you for it and your community will discover your family is invaluable to them.
While polygamous families may often (not always) stick to a few traditional concepts sexually, polyamorous families or groups introduce a vast array of possibilities. Polyamorous people face scrutiny from a public that believes they pose a threat to marriage as we know it. This is hilarious when considering a 'monogamous' heterosexual can be on their fifth marriage and still speak out against polyamorous relationships. It's as though people hate the idea of everyone not being under legal constraints. Preposterous! Right? The good news is that polyamory is becoming more common and it's finding inclusion with the LGBTQ+ community. Pride today has far more to do with embracing yourself for exactly who you are (homo or not), without shame, and with no respect for the judgment of others. Parades may not be your thing, but being part of a community that promotes diversity will open your eyes to beauty and life (and fun) you won't soon forget.
There's a strange tendency in humans to tear others down when they seem happier than us. The same oddity arises when we see someone that's different from us. We may never understand why, but it must stem from a sort of survival mechanism that belongs back in the stone age. The choice to be your unique self will not be easy. Once you start crossing boundaries the world has set around you the backlash will be quick. Being prepared mentally and spiritually for your journey will make it a beautiful time in your life. As long as you know you're being true to yourself, don't give in to the pressures people will gladly put on you. It's your life and your love. The people you share yourself with, and how much you want to share, is up to you. The relationships you want to invest in are your choice. Don't hand your happiness off to others that have no real interest beyond securing their own.
Happy Independence Day! Celebrate it your way.

Published By: Christopher Alesich
Matchmakers, Inc: Sisterwives.com