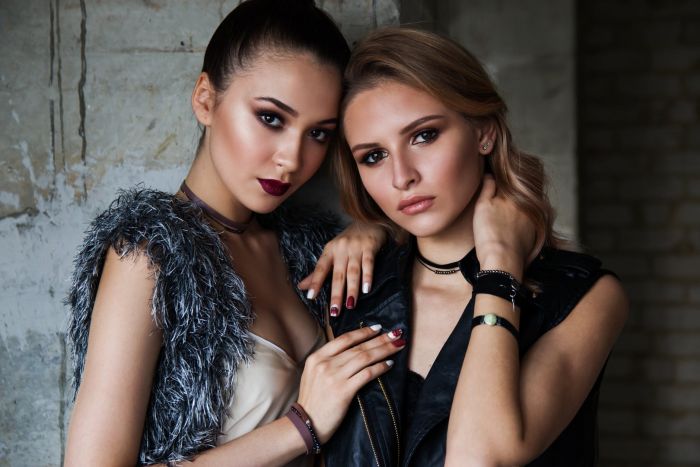 There are a shocking number of people in the world that view self care as selfish behavior. A person that takes time to reflect on their life, or makes an effort to live clean and healthy, too often is accused of being 'full of themselves.' There really is no way to avoid the negative nancies out there so it's best to embrace their accusations and take self care seriously. Self Care is ultimately a selfless act because it means you do your best to be the best you can be. It's about being there, and at your best, for the world around you. People that don't keep up with their own basic care tend to eventually become a burden on those around them. Polyamorous people are all about being a benefit to others by being capable of sharing vast amounts of love with the world. Here are some pointers to keep in mind to help with always living your best life.
As a polyamorous person it's of utmost importance to keep up with your sexual health. Get all the stigmas about STI's out of your head and get tested regularly. Catching an STI is not a moral failing or punishment. The moral failing is not being responsible about it then spreading things to other people. Now obviously, if you're in a closed group there is less of a need for regular testing, but if anyone is dating outside of the group, everyone needs to be alert. Beyond the obvious risks in the dating world are less conspicuous sexual health issues. Sleeping around all the time can be a sign of emotional problems or an addiction. Ask yourself once in a while about your motivations. Being self aware about your behaviors can stave off addictions or destructive tendencies before they consume you. Polyamorous dating or looking for new sister wives can be a lot of fun, and very fulfilling, as long as your motivations are healthy. If keeping up with sexual health like this seems overwhelming maybe just consider following this mantra. Don't be skeevy! Always do the right thing.
Now it's time to talk about what you need to do if you ever want to have sex. It's true that humans come in all shapes and sizes. Guys with bellies and curvy ladies can be incredibly sexy just the same as very thin people. Our bodies are going to follow whatever your genetic programming tells them unless you spend an exorbitant amount of time forcing it to do otherwise. Most of us will opt to let nature do its thing and focus our energy on other things. Regardless of your body type it's important to pay attention to your diet, activity levels, and grooming habits. The key to living healthy is forming good habits. If you don't like the gym, find a physical activity you enjoy. If 'healthy food' has always seemed gross to you, take some time to study cuisines around the world to find healthier foods you do like, then incorporate them into your diet. If showering in the morning seems like too much work, do us all a favor and do it anyway! Nobody should have to live with your lazy stank. Nobody is perfect and nobody really expects perfection from others, but there is a reasonable level of self care we owe to ourselves and others. Don't be skeevy also works as a mantra here.
Spiritual and emotional health is probably the most neglected aspect of self care. It also might be the most important because it has so much to do with the desire for self care in every other aspect of life. When a woman becomes a sister wife she's stepping into a family that should not only provide love, but also a support system to help her maintain her emotional and spiritual health. Any polyamorous group should provide this type of support freely. It's tough to say that a person shouldn't be dating in the polygamous or polyamorous world at all if they aren't emotionally healthy, but there is some truth to it. Seeking a sister wife or polyamorous lover should never be your answer to existing issues in your current life or relationship. If you and your partner, or partners, are having an emotional or spiritual crisis there is no shame in seeing a counselor, or spiritual leader if you have one.
Spiritual and emotional health are both areas where lovers can help each other, but ultimately they're internal and cannot be avoided if you want to be happy. Before you dismiss the idea of spiritual health being part of happiness, keep in mind that spiritual doesn't have to mean anything about God or religion. It's about feeling connected to life and the world around you. If that connection for you is through a God figure, good for you, but it is found in different ways for everyone. Ignoring the concept of spirituality altogether is a major disservice to yourself. Emotional health is heavily tied to spiritual health and together they can open doors to pure joy you'll be able to share. With that joy comes a true, deep sense of love.
Self care really has little to do with the self once the results are in. From the depths of spirituality to the shallowest thoughts like how pleasant a healthy person is to look at, self care positively affects everything in life. When you find yourself in a healthy and happy place you'll desperately want to share the secrets of your joy with everyone around you. This is another place where 'don't be skeevy' can be applied. No matter how much you believe you have to give, unwanted gifts will never bring the results you're hoping for. Don't press your ideas or assumptions onto others. This applies to each of your lovers or sister wives as well. Everyone has to find their own way on their own path. What you can give is unwavering love and support to help light the way. The beauty of a joyous poly person is that they'll not only be spreading joy, they'll be able to multiply a genuine understanding of love in the world as well.

Published By: Christopher Alesich
Matchmakers, Inc: Sisterwives.com