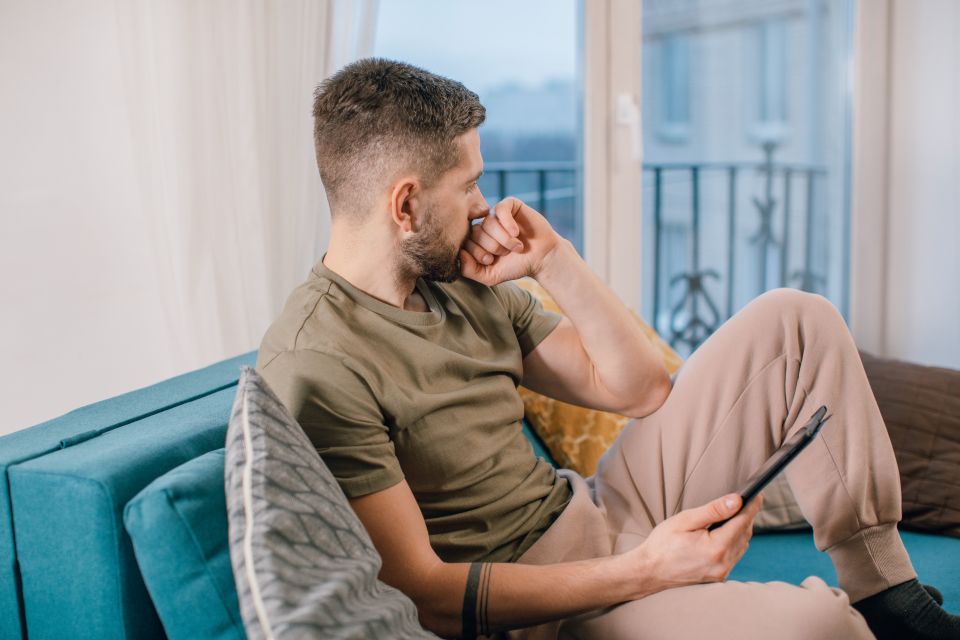 The phrase 'fake it 'til you make it' can apply to many situations in life as a positive reinforcement. It promotes the idea that we are all capable of far more than we can imagine if we are willing to dive in and make it work. It's true! We'll encounter many times in life that will require us to figure things out as we go. Without this approach, human and personal progress would be severely handicapped. As we gather knowledge and experience in any field, we slowly become an expert. The early days of any new chapter in our lives are fraught with uncertainty, and in most circumstances it is absolutely necessary to ride it out until you find your flow. There are some things, however, we should never pretend. Relationships are difficult enough without the threat of a potential partner not really being into you the way you thought they were. Imagine dating someone under the guise of polyamory when either one of you knows, deep down, that polyamory isn't right for you.
There can be times you fake joy with your lovers so they can enjoy themselves when you're not feeling great, or have a lot on your plate.
We don't have to share every bit of stress with each other all the time.
There should never be a time, though, where you need to fake a core aspect of your relationship. This is a fairly big issue with the recent rise in the popularity of plural relationships. There are many people approaching polyamory, or polygamy, as a fun new way to make intimate friends, but with no intention of any level of commitment. If they're honest about this from the start, it's less of a problem, but it's not true polyamory or polygamy. Temporary plural relationships based on a little fun need to remain labeled as 'friends with benefits'
arrangements. It's important to define these things, and intentions, to keep people you will likely end up caring about, at some level, from getting hurt.
Take a scenario like this into consideration when thinking of the importance of transparency while dating or meeting potential dates. A woman on a polygamy dating website may find the idea of being a sister wife very arousing, yet could be incapable of actually diving in with a polygamous family. Same for a man, or couple, looking for a sister wife.
They might meet someone that is off the charts amazing, yet find polygamy is not right for them. This is where a fine line between 'faking' and 'exploring' presents itself. If polygamy is not right for you faking it will lead to dishonesty, and eventually a painful situation. It's never okay to fake it with people that are becoming emotionally attached to you. It is, however, okay to be clear that you are exploring this option with potential partners. There is nothing wrong with wanting to become a sister wife and still having doubts.
There is nothing unnatural about feeling some reluctance. It's important to put on your big girl, or big boy, pants and be clear about where you stand on the concept of polygamy and if it's right for you. Never fake it!
To expand on types of plural relationships it's important to discuss hetero and homosexuality. If you are homosexual and have all homosexual partners this may not apply to you, but partnerships that involve hetero, bi, and homosexual combinations get a little more complicated.
There are many polyamorous relationships that involve one guy and multiple women, or vice versa. These relationships can remain fully heterosexual, but generally a situation will arise where differing levels of intimacy will need to be discussed. This is also an area where nobody should fake their capacity to engage in sexual intimacy that makes them uncomfortable. If you're a heterosexual guy and your two girlfriends bring home another guy they're interested in, it doesn't mean you now have to be sexually involved with this guy. Be clear about your feelings and never feel pressured to fake that you're comfortable with sex that feels like a violation to you. Polyamory is about sharing love, not just making love. You and this new guy can become great friends and have your own ways to express your love for each other without pushing boundaries that might create a wall between you. All of this applies to women that are not interested in sexual intimacy with other women as well, of course.
Polyamory is a general term that presents a wide range of options for relationships. It cuts away the limiting nature of monogamy and allows people to take more control of their love and life. Part of not faking polyamory is simply avoiding the labels others may try and place on you and your relationships. Two or three people that love each other, even in a completely non-sexual way, can spend their lives together, be married (two anyway), share a home, raise kids, or many things the world may not understand from the outside. The world's inability to comprehend your relationship doesn't equate to a need to define your relationship in ways that don't respect it's true nature. The two guys in the relationship in the previous paragraph are not required to label themselves as boyfriends just because they share the same two girlfriends. There is not one moment you need to fake anything about your true self and intentions because the world demands you get in a box for their comfort.
There are certain times it's okay to be 'fake' about the polyamorous or polygamous world. Your safety is more important than being 100% yourself all the time. If you are a woman under threat for wanting to be a sister wife, or a family in danger for seeking a sister wife, there is no shame in denying it to the people threatening to harm you. Polygamy dating can be difficult enough without the danger of haters coming at you.
Polyamourous people in general owe nobody any explanations about their love life and choices, except for the people it directly affects. Tell any threatening people what they need to hear in order to protect you and your loved ones, and report any of them that continue posing a threat. There is never shame in ensuring your safety.
In the end, it's next to impossible to fake polyamory. Somewhere along the way your true nature and intentions will present themselves. You might make it for years, and it may even be a lot of fun, but if it's not natural for you it will come to an end. The way to avoid faking it is to have a commitment to full disclosure and honesty with every potential partner you meet. Even if that means a few more 'friends with benefits' along the way, at least you both know where you stand in those situations. Also, don't buy into the limits many in the poly world may even try and impress upon you. Your relationships, poly or not, ultimately belong to you and your partner/s. It's up to you to keep them honest and full of whatever love you all need.

Published By: Christopher Alesich
Matchmakers Inc: Sisterwives.com