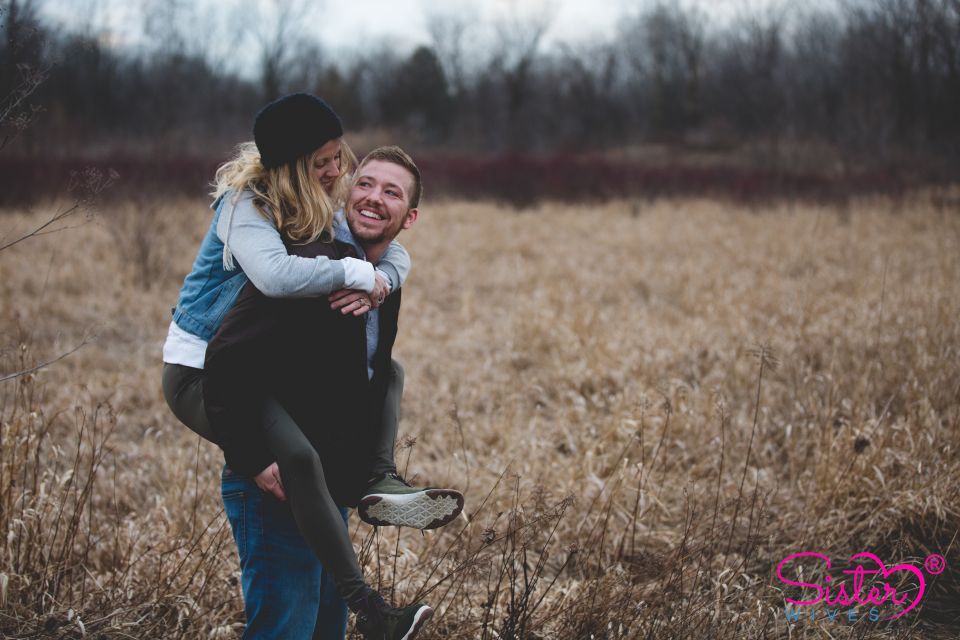 Spending money on dates is so ubiquitously expected that it feels reflexive. A high-end gastronomic experience, a luxury weekend getaway, a beautiful jewelry set—all these tokens have come to mean that our interest (and often love, later on) is deeper than it would be in the absence of them.
Finding a sister wife, though, is generally even more expensive than monogamous dating. Poly relationships are unique in that the dating stage may last for a long time—or indefinitely in some cases—so the obligation one feels in providing physical proof and ritzy experiences of our love is doubled compared to monogamy.
However, poly dating on a budget is possible. Not every couple and potential partner will have equal financial status, and the key to avoiding negative feelings and relationship outcomes is to talk about financial expectations openly.
Why is finding a sister wife more expensive than monogamy?
Dating multiple partners is more expensive just from a logistical standpoint. You multiple dating costs by two, or three, and this fact becomes clear. That said, there are other aspects of poly dating that make it more costly than monogamy dating.
Poly dating is not linear
In monogamy, Person 1 meets Person 1. They date for up to a year or two and decide to move in together. Within a few months, though, they become comfortable with each other and share the costs of dating—meals, trips, gifts, etc. When they decide to cohabitate, they share living costs. If they decide to have children, they share childcare costs.
In polygamy, though, the chronology of dating is a bit more nuanced. For solo polyamorists, many relationships can stay in the dating stage forever. This makes it difficult to avoid the costly parts of dating such as eating out, going out, and taking trips together.
Finding a sister wife is a whole another challenge. Not everyone is looking to get into such an arrangement right away, which means the dating stage will last significantly longer than a monogamous courtship.
Even though a couple dating a woman may be more financially stable and are willing to bear the costs of dating, the potential sister wife may experience shame for relying on the couple or fear of relying on the couple should they break up.
On the other hand, the couple might feel resentment over being financially responsible for their new sister wife somewhere down the line, especially during times of financial crisis or if they decide to welcome a child into their home.
Distance is often a factor
One example that comes to mind is a couple from Seeking Sister Wife, Garrick and Dannielle Merrifield, who met a sister wife from Brazil. They applied for her documentation so she could move to America, but before that, several trips were required for meeting and spending time together.
In the show's current season, newcomers Sidian and Tosha Jones are courting a woman from the Philippines. Sidian has the opportunity to fly to the Philippines to meet Arielle, but not all couples can afford such trips.
In the same vein, not all potential sister wives could afford to fly out to meet new partners. Sure, the possible rewards are great for the costs (i.e., a happily ever after for all), but these dates and trips add up.
Gender roles play a part
Although polyamorous dating breaks many relationship stereotypes, some traditions are so ingrained in human behavior. Even in multiple relationships, the cost of a date typically falls on the man. It's no problem for husbands who are head of the household and are the main financial caretaker, but for polyamorists males not yet financially established, this can make poly dating inaccessible.
Ways to save money in finding a sister wife
When we focus on experiences, genuine connections, and open communication, money doesn't have to be a limiting factor in dating—it remains a mere factor.
Sign up for free dating sites and apps
Most dating services, including Sister Wives, offer free versions with options for premium memberships. Sometimes, dating services also offer limited discounts on memberships or limited trials. These are great ways to explore your options with little risk—and money.
Get comfortable with video calling
Nothing beats talking with someone face-to-face, but video calls can be just as intimate. With platforms like Zoom, Skype, and Facetime, you can set up private and secure calls with your partner(s). Utilizing video calling cuts down on transportation costs, too.
Attend free, local events
If you're lucky enough to live near someone you're dating, attending community events is a great way to build your relationship without breaking the bank. Community fairs, farmers' markets, craft events, and other local-sponsored fetes are not only great for supporting your neighbors, but they usually don't cost as much as going to a commercial establishment or taking a road trip.
Stay in
The ultimate money-saver, however, may be to stay in! You have the option of cooking up a homemade meal together or meeting after dinner and spending a few hours watching a movie, playing board games, hosting a book club, or catching up.
Meet in the middle
If you and your partner are the types to go on "official" dates, it's best to choose activities that accommodate both partners' financial resources. This way, one partner is not always treating the other, and you can maintain a sense of equality and respect.
Again, there are endless date ideas that cost little but mean so much. Do you have a hobby you share, such as rock climbing, hiking, car detailing, or gardening? Are you both museum buffs or art lovers? Are you both extroverted, or are you both comfortable just relaxing at home?
Talk about finances openly
Lastly, finding a sister wife on a budget and poly dating on a budget only works when all parties are honest. Personal finance is a difficult topic to bring up for most people because it's directly connected with other sensitive information like income, debt, and spending habits.
In fact, money is the leading cause of most divorce cases, and 44% of Americans find it difficult to talk about personal finance. When we're dating, we'd rather focus on the butterfly-inducing sides of relationships like intimacy, hopes, dreams, and shared first experiences. Excluding finance topics during dating, is a mistake, however.
When we're open with our finances—how much we're willing to spend on dates/gifts/trips, whether or not we want to merge finances with serious partners, what our financial goals are, what our current financial status is—when poly dating, all parties can make decisions together to ensure the best possible arrangements and outcomes.
Only when we realize that finances don't have to be kept private or shameful will we realize that spending copious amounts of money on dates doesn't have to be the norm.

Published By: Sister Wives
Matchmakers Inc