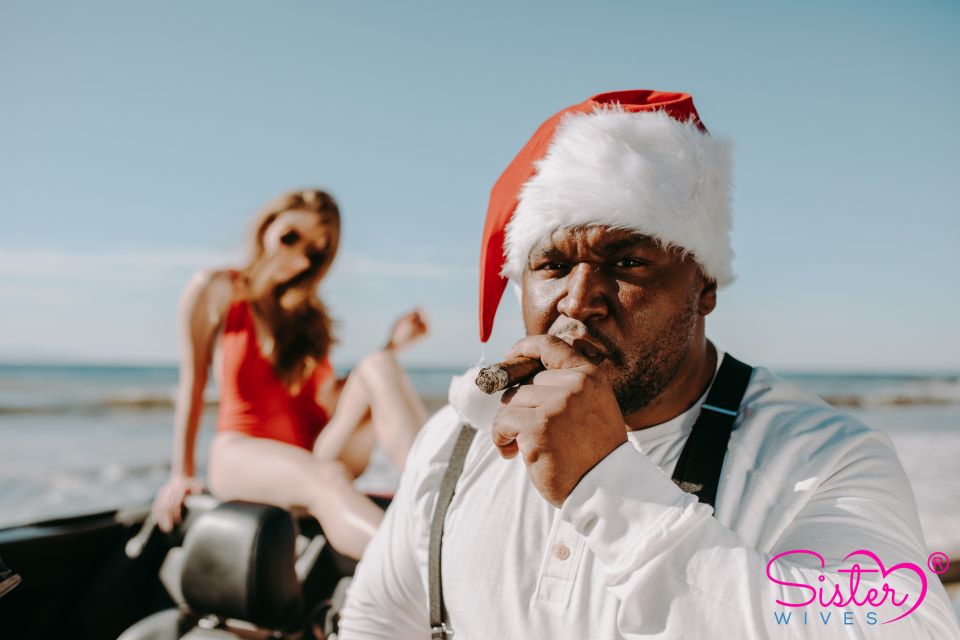 To many individuals, the concept of ENM relationships (ethical non-monogamy relationships) is alien, to say the least. Yet, in Western society, relationships such as these are already very prevalent. It's just that they're not always expressed in such concrete terms.
One example of ethical polyamory could be dating, depending on your view. Is the fact that you are dating more than one person a display of non-monogamy? Or do you need to be in a serious relationship – and still seeing others romantically – in order for it to be considered non-monogamy?
Here, we'll look at a number of facts regarding the topic of polyamory.
These Relationships Are a Choice between Partners
Currently, polyamory is looked upon as a choice. Are some people simply hardwired for a non-monogamous lifestyle? That topic is up for debate. Here's how polyamory is reviewed, at least for the time being: As long as you feel comfortable within the relationship, and you find a consenting partner (or partners), the choice is yours.
In Polyamorous Relationships, Communication and Consent Are Important
Affirmative consent is the root of ethical non-monogamy. So the relationship can work, effective communication regarding each person's needs is a crucial aspect of a healthy polyamorous relationship. Communication is the cornerstone of consent, and consent is a necessary aspect of polyamory.
Even Polyamorous Individuals Can Change Their Minds
If, indeed, you gave the polyamorous lifestyle a try and decided it's just not for you, that's okay. Nothing says you have to devote the rest of your life to being in a non-monogamous relationship. There's a lot to be said, after all, for monogamy. It's a personal choice.
Various Deal Breakers Apply to Each Polyamorous Person/Relationship
With their partners, polyamorous individuals have parameters that relate to their specific relationship. Different relationships can follow a different set of "rules" than another. What constitutes cheating, for example, in one relationship may be perfectly allowable in another one.
This Isn't a New Trend
Ethical non-monogamy and polyamory are not trends or a new phenomenon. In many indigenous populations, it has been practiced for centuries. It some spiritual texts, it can even be found.
Committed Relationships Are Typical Of Polyamorous People
Though numerous partners exist in a polyamorous relationship, this doesn't mean casual sex. These relationships are committed, devoted, and consensual. They are considered serious relationships.
It's Not As Uncommon As You Might Think
Within the United States, it's hard to tell how many people may be involved in polyamory. Individuals who practice non-monogamy may amount to somewhere between 1.28 to 2.4 million. In other relationships, "satellite lovers" may be allowed in some 9.8 million situations. The point is that it's not at all uncommon. Polyamory is, in fact, approved of by almost 70% of single people.
Are You Interested in Polygamy or Polyamory? Connect with Sister Wives Dating and Matchmaking Service
If you are new to polygamy or polyamory, you likely have many questions. Remember that they are two different lifestyles, however. When you join the Sister Wives community, you'll be connected with polygamists who are happy to welcome you into their community. Get your questions answered, gain support, and possibly even find true love.
It's true! You can, even in this day and age, find real love. Through the Sister Wives community, you can seek out and share helpful advice and find a sister wife. Not sure about the polygamous lifestyle? Find out what others have to say on our "Blogs".
At Sister Wives, we are dedicated to assisting people in becoming a sister wife, or helping them find other polygamists, and connecting them online. Become more familiar with the Sister Wives and our lifestyle by attending one of our activities and events.
We provide fun ways to chat and interact, detailed profiles, search options, matchmaking services, video chat, and more. Sounds intriguing, doesn't it? We have a convenient online form that you can send in for more information. You can also follow us on social networks like Instagram, Twitter, and Facebook.

Published By: Sister Wives
Matchmakers Inc