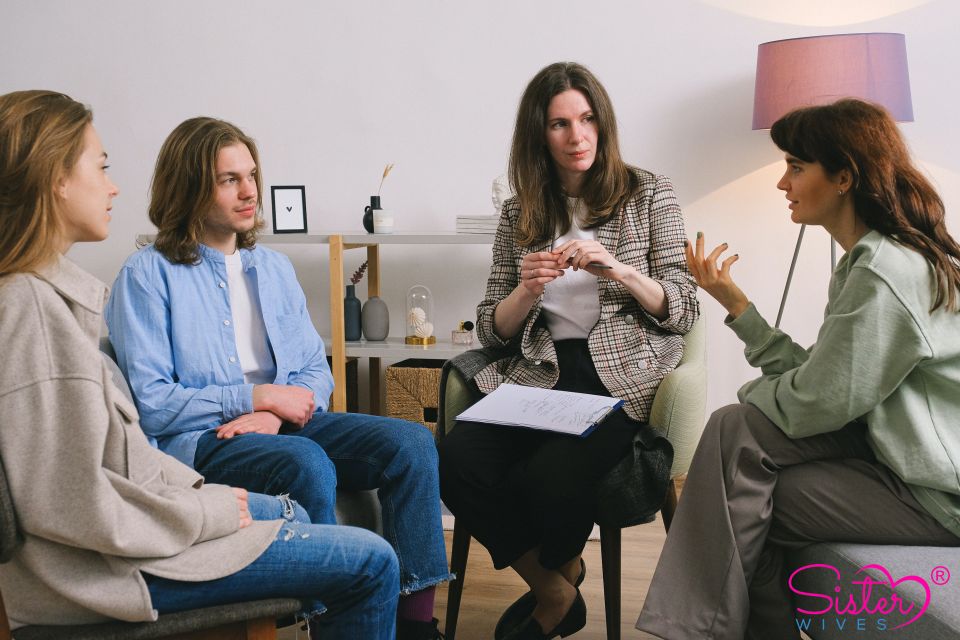 Whether dating in a heterosexual manner, dating as a member of the LGBT community, involved in polyamory or polygamy dating, or something else, dating can be somewhat stressful. Granted, the process has been exceptionally streamlined thanks to today's dating apps, matchmaking services, etc. But the fact remains, meeting someone new, in the interest of pursuing a relationship, can be a stressful experience.
Let's look at some general dating tips and then narrow it down just a bit further by offering some advice for successful polygamy dating. We are not talking about advice like "wear a nice outfit", "don't use too much makeup", "make sure you brush your teeth", etc. This goes a bit deeper.
General Dating Advice
For successful dating and "getting to know you" sessions, here are some very general tips. This doesn't apply to any particular lifestyle – it's just the basics:
• What do you want? It's an important question to ask yourself before you start dating.
• In return, what are you willing to give? Don't oversell or undersell yourself – be honest.
• What are your expectations from this meet-up? Looking for marriage? Kids? Serious relationship? Just sex? Again, be honest and upfront.
• What does the person you're going on a date with want? If you haven't already established this, get it out of the way soon.
• Know your options. Is the person you're going to date interested in the same relationship type or lifestyle you're hoping for? Might they be willing to experiment?
You should have an idea, before you get too far into the date, as to whether or not this is going to work out. To develop a deeper relationship, of course, it will take more than one meeting. Don't waste each other's time, however, if too many things don't match-up between the two of you.
Polygamy Dating
Before dating as a polygamist – either for the male or the female – a very important decision needs to be made. Is this a lifestyle in which you feel you can't participate? For successful dating as a polygamist, we offer the following advice:
• Intuition goes a long way. Listen to yours. Say something if things don't feel right.
• Feelings of reservation can be expected, so appreciate them if they surface – either on the part of the person you're dating or on your part. Enter into this gradually and patiently.
• Be trustworthy and supportive.
• There are other partners that will be involved here, but it's important to try to steer clear of drama whenever possible. If tension surfaces, you'll need to get to the bottom of its cause before you can figure out what to do about it.
• Do a self-check as to your extreme neediness, possible feelings of resentment, inclination toward jealousy, etc. Check the other person as well. There is no room in a polygamous relationship for those kinds of feelings.
• You may have to ask yourself if you are willing to share this new person with others. Are they willing to share you?
• Have fun but be safe!
Most important: Remember that communication and honesty go a long way.
For Your Best Chance at Successful Polygamy Dating – Sister Wives Dating and Matchmaking Service
Are you interested in meeting and dating other polygamists? If so, Sister Wives Dating and Matchmaking Service makes it easy. We bring people together who have a common interests and lifestyles.
Contact us for additional information by filling out and sending in our online form. We'll be in touch. You can also join through Facebook and/or follow us on social networks like Instagram and Twitter.
Get to know Sister Wives and our lifestyle better by attending one of our activities and events. Meanwhile, find out what others have to say on our "Blogs".

Published By: Sister Wives
Matchmakers Inc