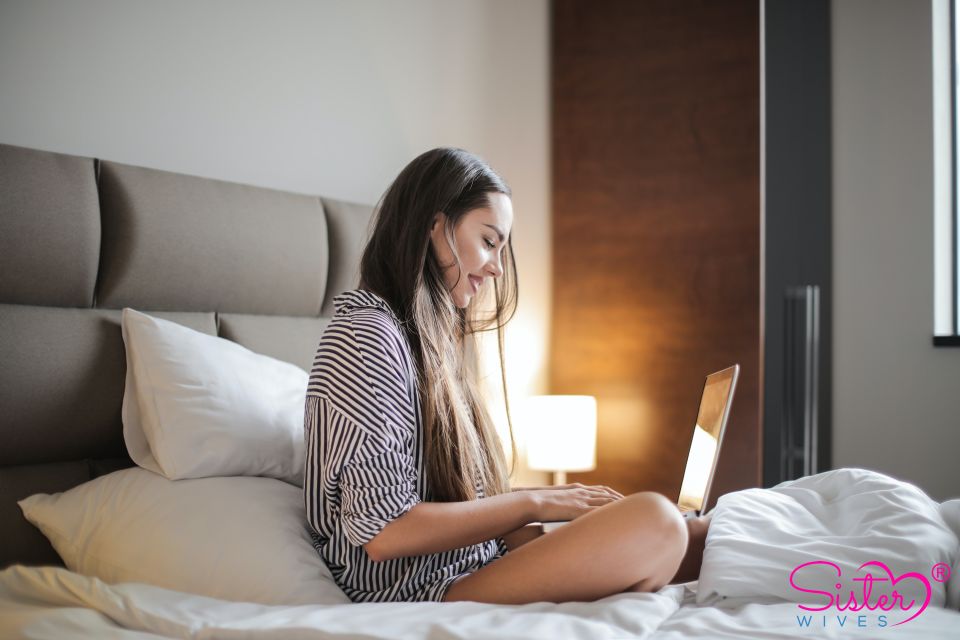 In this day and age of "everything Internet", if it isn't happening online, it's not happening. Oddly enough, that includes dating. Actually, it's not that surprising if you think about it. It's just easier to use apps and websites to find a potential partner. Before you even meet someone, you can learn a lot about them. No more beating around the bush – just put it out there online.
If you're considering looking into dating and/or matchmaking services and apps, here are some of the things you can expect.
Many Are Theme Based
What is meant by a "theme"? For example, if you're 50 years of age and up – and prefer dating people your age – you could explore matchmaking through a dating site called "Our Time". Others may be centered around a gay theme, polygamy/polyamory, or another lifestyle/theme.
Everybody Uses Them
Okay, not everybody. But more people today are using matchmaking services and dating apps than ever before. It's no wonder. It can be difficult, at best, to meet people you have a lot in common with when relying on old-school dating methods. Services such as these can streamline the process significantly.
They Adapt to You
Just like, based on your purchases, Amazon suggests products – dating services look at who you've messaged and people who are similar to you before they make suggestions (depending on the website). People with similar beliefs, interests, etc. are more likely to be introduced to each other on these types of sites.
The Questionnaires Can Be Lengthy
Though the questionnaires for these services are lengthy, they serve an important purpose. They're trying to find out as much as they can about you so a better match can be made. It makes sense. As long as you allow yourself the time to go through the questionnaire honestly and thoughtfully, you should be able to achieve good results eventually.
Long-Term Relationships Are Possible!
Yes… it is possible to find the love of your life after being initially introduced through a dating app or matchmaking service. Granted, you may have to sift through some rocks before you find that gem – but he or she is out there.
You May Not Immediately Find Your Perfect Match
Most things worthwhile take time. Don't get discouraged. If you don't find that perfect match right off the bat, remember, a special someone could be waiting right around the corner. Take your time. Enjoy the experience.
You Have To Be Careful of Scams
Scams and frauds are everywhere you look today. The Internet makes it easier for them, in many cases. Always research an app or a site before you get involved. While the website itself may be legit, some of the "players" may not. Most dating and matchmaking services try to weed out the fakers, but some sneak by on occasion. If you find one, please report them to the site.
Some of Them Charge For Their Services
A paid membership is the best way to access all of the features provided by some dating apps. There's likely a free trial period, but then a charge may be applied. Then again, you may be able to view profiles and see matches, but for messaging, you'll have to pay for a membership.
Note: One of the biggest things to remember is that the online dating process is what you put into it.
Matchmaking Services That Work – Sister Wives Dating And Matchmaking
At Sister Wives, we believe in the importance of finding others who live a polygamous lifestyle and getting connected. Now that you know what to expect from dating apps in general, here's what you can expect from Sister Wives Dating and Matchmaking, specifically:
• We are constantly monitoring for fakes.
• It's easy to sign up.
• We feature activities and events, have active groups, women, and couples.
• With a VIP membership, you have free access and other options.
Download our app today! In the meantime, you can find out what others have to say on our "Blogs".
Interested? Contact us today to find out more. We have a convenient online form you can send in. We'll be in touch. You can also join through Facebook and follow us on networks like Instagram and Twitter.

Published By: Sister Wives
Matchmakers Inc