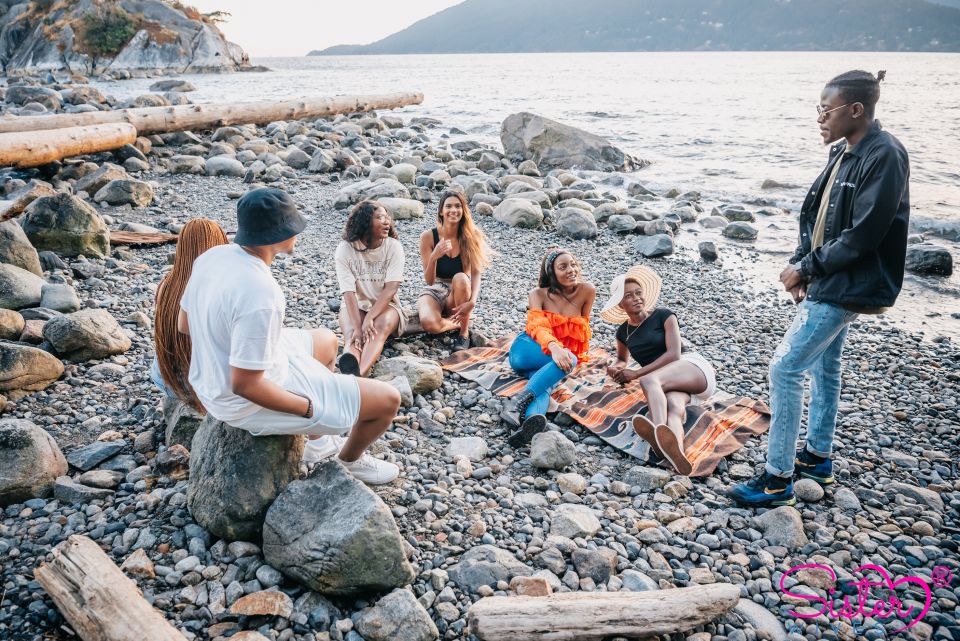 Whether you are already a polygamist, or you're considering polygamy as a way of life, sooner or later, you'll likely have to "come out" to friends and family. Of course, LGBT+ community members have been dealing with this for decades. But polygamy is in the spotlight more now than ever with television shows like Sister Wives and others. Unfortunately, those don't always give an accurate picture of what the polygamist's lifestyle is all about. So, when you do "come out", you're probably going to end up dealing with all of the misconceptions people have gleaned from those programs. That can take an already dicey situation and make it even worse.
Let's say, for the sake of argument, that you're already a polygamist and you've decided to let your family and friends in on your little secret. What's the best way to go about it? Here's some advice (which may not be perfect for everyone but will hopefully help some people).
When Will You Drop the Bomb?
"The Bomb" is, of course, the news that you are a polygamist. You'll want to decide on a time you feel is best for sharing your news. The responses can, in some cases, be influenced by how long you've waited to fill people in. The sooner the better, in most cases. People may feel like they've been deceived if you've been doing this for years and have finally decided to be "truthful".
If you're not quite yet in a serious relationship, you may want to hold off just a little while until you're actually in one. It's a personal choice.
Questions and More Questions
Once the cat is out of the bag, some people will ask question after question. That's a good thing, however. The more curious they are, the better you can explain your situation. If they're curious, they're less likely to condemn you, and more likely to accept or at least respect your decision.
Share Your Feelings Honestly
The reasons why you decided on polygamy may be personal but sharing them honestly with others may help them understand your choice. Even if they don't agree with it, they may be able to respect it, depending on your delivery, their frame of mind, and more. The important thing is to be as upfront and honest as you possibly can. Be equally prepared for honesty from them, however.
Prepare Yourself For Varied Reactions
Not everyone will react the same to your news. Some people will be angry, some people will be shocked, others will be happy, and some may feel disappointed. Prepare yourself ahead of time for any reaction you could possibly imagine.
You may want to begin your sharing sessions with the people you feel will be the most supportive. The same goes for introducing your partners to others, should you choose to do so.
Partner Involvement
Again, this is going to be a personal choice. Not everyone will think it's a good idea. You may choose to involve your partner(s) in the discussions you have with family and friends. Of course, they (your partners) have to be on board with this as well.
Be Understanding and Take It Slowly
This is big news to most people and they're going to react in various manners. Try to see it from their standpoint, even if they're having a hard time seeing things from yours. People don't always do well with new things or change.
Sharing the news about your lifestyle is good, but don't feel like you have to reveal every single personal aspect – at least not at first (if ever). There's lots of time to delve into the aspects of a polygamous lifestyle, so don't rush it.
Important
Remember, you are not the only polygamist to ever come out to family and friends. You may take the time to speak to others in your community who have already "come out", before sharing your big news with others.
When You're Ready to Come out As a Polygamist – Sister Wives Dating and Matchmaking Service
If you're looking for fellow polygamists, either romantically or otherwise, Sister Wives Dating and Matchmaking Service can introduce you to them.
Use our convenient online form to get in touch with us. To get to know us a little better, in the meantime, you can always follow us on Facebook, Instagram, twitter, etc. You may also be interested in attending one of our activities and events.
If you'd like to find out what others have to say about polygamy and/or our service, check out our "Blogs".

Published By: Sister Wives
Matchmakers Inc