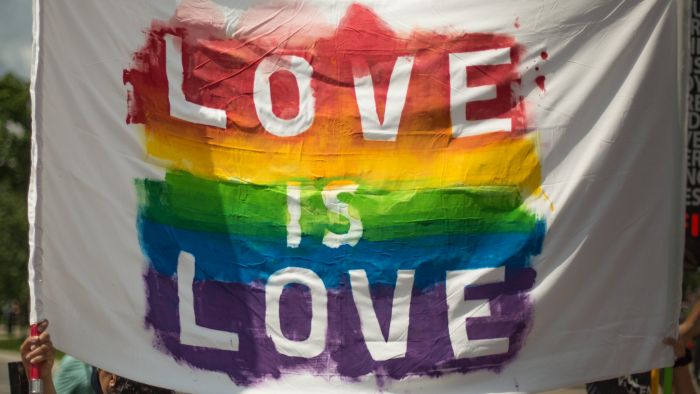 All people and all relationships need nourishment to survive. Just like our bodies, our relationships will show signs of 'hunger' and 'thirst' when needs aren't being met. Polygamous and polyamorous relationships are no different in having needs to be met, but they are unique in the ways to be fulfilled. The variety of ways poly individuals refuel might require some discussion, and some understanding, but their core relationships will find many needs are the same. Keeping up with each other can be difficult but developing a few behaviors, or habits, can help prevent anyone from straying too far from the common purpose you share.
For polygamous families it might sometimes feel they are always dating. Polygamy dating is a process that requires a lot of attention. Looking for a sister wife to join your family means considering the needs of multiple people. An existing sister wife is justified in her feelings when it seems a prospective sister wife is getting the majority of attention. She probably is. This is especially true if everyone in the existing family doesn't feel they are part of the dating process. It's easy to assume the husband, as in many polygamous families, should be the one that will choose a new sister wife, but involving current sister wives will keep them from feeling left out and starved of the love family should be providing them. Letting go of the strict concept of patriarchal leadership in a family, even a little, will go a long way in keeping everyone in the family happy and fulfilled. In fact, one has to question a man's leadership if he insists on full control over decisions that affect everyone involved. Listening to women and involving them in important decisions is not feminism. It's how you show love and respect.
Polyamorous relationships have similar struggles. The concept of eternally dating is not easy to handle every waking moment of your life. There will be times you wish your partner would just focus on the relationship and stop bringing new elements into a situation you feel needs more attention. Involving your partner/s with your dates could also be a solution here, but if your current relationship is not doing well it may be time to give dating a break. This goes for polygamous people too. This may sound absurd because your relationship is polyamorous and always has been, but if you can't prioritize your core lovers over new prospects, why are they your core lovers? This can be a tough balance because you also shouldn't stop your poly lover from dating just because you aren't 'feeling it' this week. Don't be frivolous. Don't change the rules over silly things like a personal dry spell or unfounded jealousy. Instead, determining days for only each other can assure your relationship isn't being neglected. Even if you end up bringing dates along, knowing you'll have specific times guaranteed for each other gives your relationship more purpose and keeps it nourished.
Don't neglect significant times in your relationship and never underestimate the power of a loving gesture. Anniversaries and other important dates are not something to be ignored. They represent the history you've built together. Making a huge ordeal out of them is just stressful for everyone, but finding simple ways to acknowledge them is sure to keep them alive as refreshing reminders of your love. An elegant dinner, a thoughtful little gift, or a charming day trip will go a lot further in nurturing your love for each other than any big events or actions. The beauty of polyamory is that polyamorous people have so much love to give. Sharing that love with intent through thoughtful gestures and actions will keep your partner/s happy, and yourself as well. While celebrating the big moments in your relationships is important, don't forget the positive impact that everyday actions can have. Little reminders of your love for each other never get old and always warm hearts.
It's so easy to get caught up in the daily grind and neglect important behaviors that will keep you happy and healthy. Think about how easy it is to find a cheap drive thru for a burger instead of taking the time to prepare a fresh and healthy meal at home. One of these things will eventually cause serious problems if you do it all the time. The other will never cause anything but good health and a better life overall. Living with intent is important and it applies to relationships as well. Try to stop doing anything that isn't on purpose in your life and with your lovers. The excitement of a new polyamorous lover can quickly turn into a painful experience for another lover if they aren't certain where they stand, or who they are to you. Being poly means you love more than one person, not that you use them until you're tired of them then move on to another. Don't be a sleeze. Love with intent and take your lovers emotional health seriously.
If this is making relationships sound like too much work, you might be correct. They take a lot of work sometimes to maintain in a healthy and productive way. If this is work you have no desire to do it's best to avoid relationships rather than pretending you ever want one. There is nothing wrong with staying single as long as anyone you date is aware of where you stand. Dating is usually in pursuit of something more serious so be clear from the start that you have no intentions beyond dating. The polyamorous world can make room for this if you find the right people and are always truthful.
For most people the work is well worth it. Being part of a big, beautiful, polygamous family is a rewarding life that will pay someone back for their efforts exponentially. Same for successful polyamorous groups or families. Giving and receiving so much love all the time offers a life many can only dream of. Whatever your family or love life looks like. Take the time and make the effort to nurture your love. You'll never regret making your partner/s happy every day you get to enjoy them in your life.

Published By: Christopher Alesich
Matchmakers, Inc: Sisterwives.com